Do you love DIYing things at home? Just because it's winter doesn't mean you can no longer continue your home improvement projects. But these home improvement tips for winter are perfect for you to do all year round.
Remodeling your home for winter can go beyond weatherproofing. You can make sure that the cold stays outside while making your home look amazing. No need to wait for spring for this winter home improvement to begin.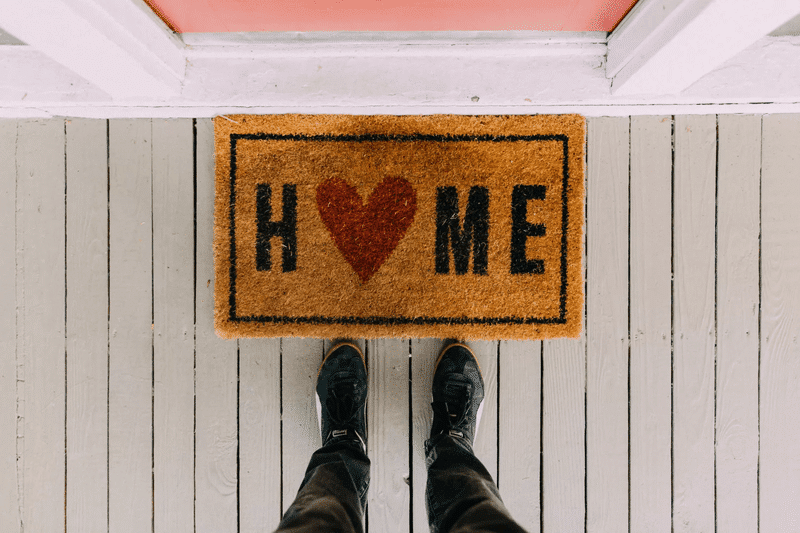 Home Improvement Tips for Winter to Try Now
The key to upgrading your home is making it more functional while adding style. See below for the home improvement tips for winter that you must try.
Upgrade Your Laundry Room
Winter usually calls for bed weather. But with a cozy laundry room, even getting up to wash your clothes will be a piece of cake.
Add more features to your laundry room. How? You can use wallpapers or put indoor plants. Adding wallpapers is a great option if you don't want the smell of paint in your home.
You can add a countertop over your washing machine and dryer. You can also add shelves where you can put your laundry bins and detergent. Aside from having a spot to fold your clothes on, it's also a perfect way to get more storage space.
Adding a little bit of decor will make the chore more enjoyable. Or even as simple as organizing your laundry products will already be refreshing to the eyes. Indeed one of the most practical home improvement tips for winter to try.
Install Crown Molding
Installing crown molding makes your home more presentable without needing to exert much effort. You can put it on your door frames, at the top of your walls, and along the top of your cabinets.
Aside from making your home look neat, it will also make it more appealing to future buyers. The use of molding will also not require much paint so again, there is no need to worry about paint fumes that might have negative health effects.
From prepping your wall to installing the crown molding, you can all do these during the winter. If you need help installing one in your home, you can always count on FD Remodeling.
Change Cabinet Handles
One of the easiest home improvement tips for winter that you can do even while drinking coffee is changing your cabinet handles.
If your current cabinets have already lost their handles, you are also adding functionality with this home improvement project. It's very simple that all you need to carry out this tip is an hour of your time and a screwdriver.
More Home Improvement Tips for Winter
Replace Old Faucet
A faucet seems to be the crowning glory of any sink. Replace the old one, and your sink will instantly look different. Simply turn off the water valve and follow what is written in the instructions.
Installing a faucet is a lot easier than assembling a table. And the secret to having it done without any plumbing required? Get a faucet with a mounting hole that is of the same size as in your sink.
Bring in a New Vanity
A vanity is a small table in your bathroom or bedroom where you keep your makeup. It is where you put your makeup on and get ready before heading out of the house.
You can replace your old vanity with something that will no longer require you some finishing touches. Without having to put some paint, the process of following these home improvement tips for winter will become easy peasy.
Taking the dust underneath your old vanity out beforehand will help lessen the hassle of putting in a new vanity.
Add More Kitchen Storage
Can you imagine having your pots and pans hung on your kitchen wall? How about your cutting boards, mugs, and kettle? Transforming your wall into kitchen storage is possible with a pegboard.
Pegboards are available in different styles and colors, so your kitchen can look stylish as you want it to be. You can also add a shelf above your pegboards to utilize the space in your kitchen even more. More space means more stuff can be kept and organized.
Who doesn't want more kitchen storage as one of the home improvement tips for winter to try, right?
Get Help with These Home Improvement Tips for Winter
Winter can be sometimes harsh and can even cause unexpected damage. And improving the looks of your home is just as important as preparing it for the cold weather. Good thing FD Remodeling offers both home restoration and remodeling services.
We understand that home remodeling can be both costly and time-consuming, so we made it easy for our clients. We offer renovation financing options with no worries about having an impact on your credit score. Now let's put your plan into action by giving you a free contractor estimate.
Avoid costly repairs and make your home winter-ready with these home improvement tips for winter.