Start them young, as they always say. For your kids to have a better foundation for whatever skills or habits you want them to learn, teaching them at a young age is the key. And if you want to incorporate reading into their daily routine, creating a reading nook for kids is the best way to do it.
Top Tips in Creating a Reading Nook for Kids
By making their reading nook as comfortable, cozy, and inviting as possible, it will be easy to nurture your kids to love books. So here are the different spots in your home that you may transform into a reading nook for your little ones.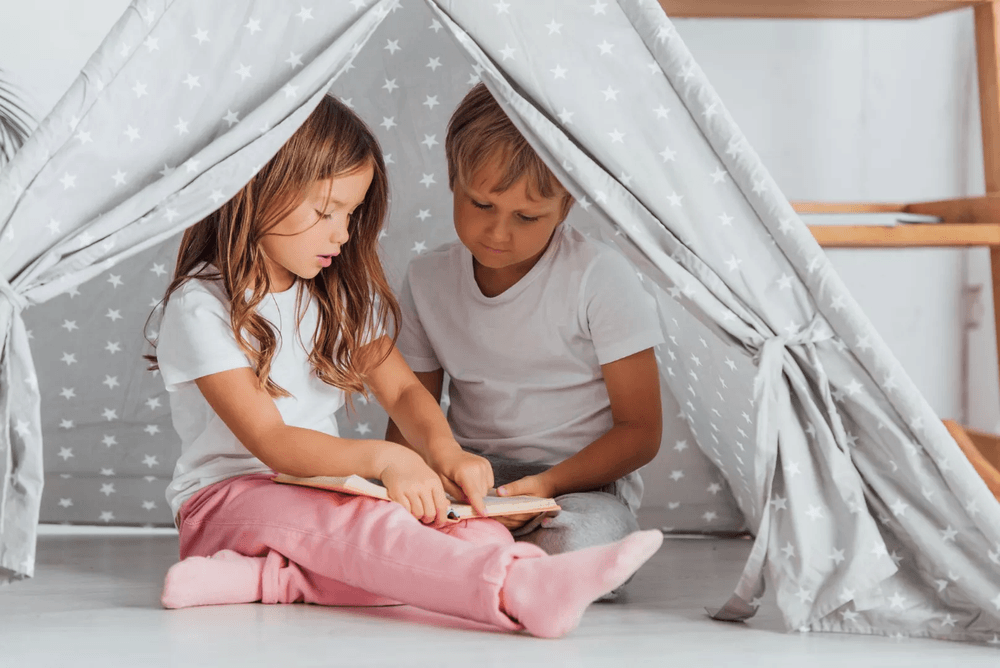 Add a Tent
Creating a reading nook for kids is a fun project. And the easiest yet one of the cutest ways to do so is by simply putting up a tent inside your kid's room. It will make reading more of an adventure and will boost their imaginations even more. Put some plushies inside, plus a soft and comfy carpet to make that reading spot more comfortable yet magical. Perfect for a little hideaway.
Closet
Have you ever thought of turning your unused closet into a reading nook? With some creativity in mind, a once wasted space can be put to use. Kids also love having a hideout, and that small space will inspire them more to dream and use their imagination.
Utilize the entire wall and turn it into a shelf, and then make use of the entire floor space to maximize its potential. Then put some cushions on the floor and play with the lighting. You can also paint the wall with a bright color. The area may be small, but your child's imagination can make it big.
Family Room
Your family room will make a perfect spot in your house to encourage your kids to read during screen break. Just add a little reading station at the corner and put a rug where they can make themselves comfortable while reading. Unlike teenagers who prefer enjoying their books in a quiet place, kids like to share a space with others. Adding a reading corner in your family room will also encourage more family time.
More Amazing Ideas in Creating a Reading Nook for Kids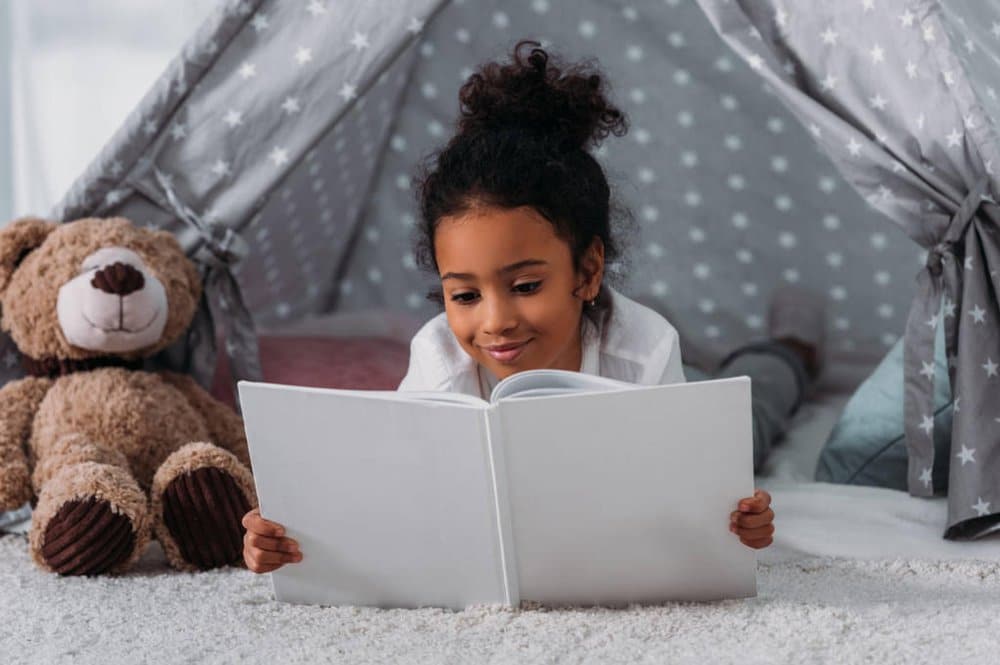 Hallway
Creating a reading nook for kids is something to look forward to both by the kids and the parents. It helps the parents in establishing an early love for books and reading in their children. But if your kid's room is not big enough to have a reading area inside, look somewhere else in your home instead.
You may utilize other unused spaces in your house, like beneath your stairway or at the end of your hallway. You can build a bookshelf around your window frames and add some storage under a daybed.
Near the Window
Nothing beats the natural light. Turn that vacant space in your house near the window into a reading nook. Add a shelf for the books, plus a tiny table and a few cute little chairs. The natural light will also keep your kids from experiencing visual fatigue while reading.
Tree House
Don't you have a tree house in your backyard to be a reading room? No need to worry if you don't. You can bring that idea inside your home and mimic the same adventurous experience indoors.
Simply construct a loft at the end of your hallway or to any of your rooms. Add a wall and put a ladder. You can even add a tiny window. Also, utilize the wall leading to that loft by putting a rail shelf. Putting the shift along the wall is a great way of maximizing the space.
Contact FD Remodeling if you need help with any of these ideas.
Vacant Corner
Children's books, with their colorful covers, are always pleasing to the eyes. So putting them on display will always be a good idea. Choose a vacant corner in your house to brighten and fill that empty space with your kids' reading materials. You can put your kids' favorite reads on a shelf for easy display. Then add a reading lamp and a comfortable chair to make that area more inviting.
Need Assistance in Creating a Reading Nook for Kids?
A reading nook can be any spot in your house where you can be comfortable while reading your favorite book. If you need assistance in transforming any part of your house into a reading nook, FD Remodeling is here to help.
FD Remodeling is a General Contractor that offers both remodeling and restoration services. Whether you need partial or complete home remodeling or home additions, we put your plan into action and guarantee you satisfaction.
Creating a reading nook for kids is creating something really special that your kids can use every day. Transform your home and give your kids an amazing childhood experience by getting a free contractor estimate.