Thinking of remodeling your fireplace? Here are fireplace remodeling ideas that will surely make your fireplace cozier this winter season.
Transform your fireplace into anything you have in mind. Whether modern or contemporary design, a focal point that draws attention or blends into your background, these remodeling ideas are something to get excited about.
With the following fireplace remodeling ideas, you will definitely find one that fits your budget and style.
Fireplace Remodeling Ideas to Try
Wall-Mounted
Traditionally, a fireplace has a brick chimney and a mantel that usually covers part of the chimney breast and frames its opening. But with a contemporary design, it is possible to discard the idea of putting a mantel to your fireplace.
An electric fireplace that can be wall-mounted will no longer be needing a chimney. It is great for small rooms since it will free up some of the space. It will also make the room less cluttered and appear larger.
Electric Fireplace
If you are looking for sustainable fireplace remodeling ideas, you can go for an electric fireplace. This one does not require any chimney or lumber. And since it doesn't emit smoke, it is friendly enough to the environment.
An electric fireplace is best for a modern living room with its sleek design. And even though it is not the traditional type of fireplace, it still looks very natural.
A Full Wall Fireplace Unit
A full wall fireplace unit will blend into the rest of your room. Painting the entire brick wall white will make the room appear calmer and the atmosphere more relaxing. You can then make your mantel narrow to keep it low-key and just enough for shelving.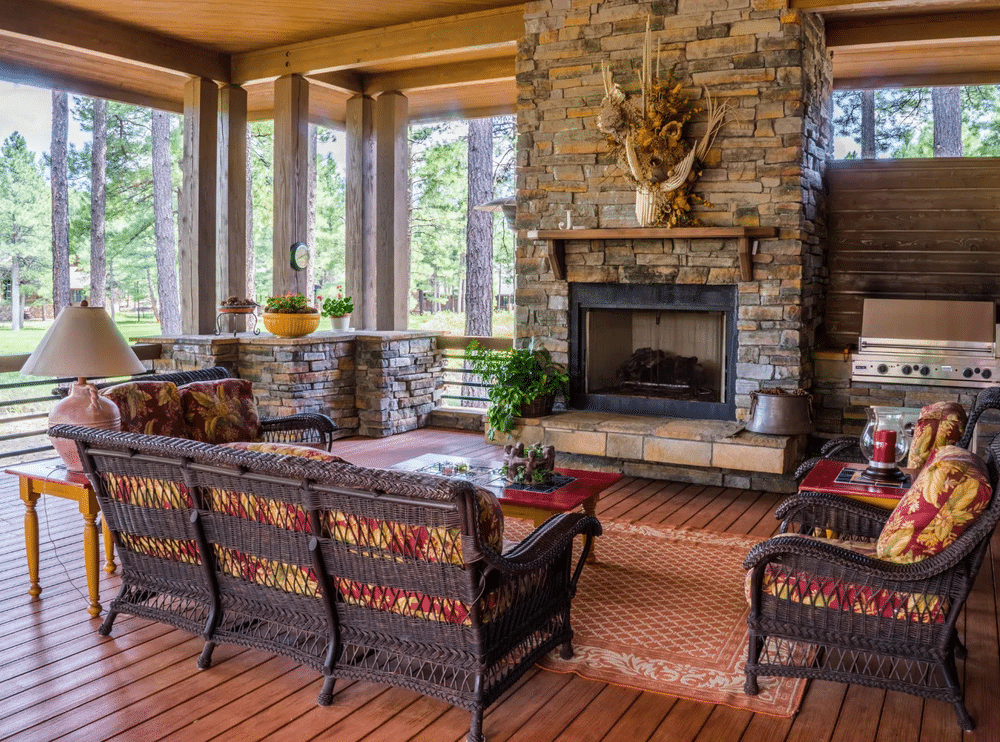 Unique Fireplace Remodeling Ideas
Make It Round
When we think of a fireplace, what comes into mind is the regular appearance of having a square or rectangular fireplace. But did you know that you can also have a round fireplace to make it unique?
A circular fireplace gives a refreshing look to the traditional shape of a fireplace. It is also great for those who don't like the idea of having shelves or a mantel. And you can have it surrounded by a brick wall if you like.
Put It in the Middle
Most of the fireplace remodeling ideas have fireplaces on one side of the room and attached against the wall. But having it in the middle of your room is becoming a new trend. It can be the focal point of your room while it can serve as a wall divider at the same time. Being at the center, it will be the first thing that visitors will notice upon entering.
Use Carved Frame
A wooden carved frame will elaborate your fireplace and is best for those who love antiques. It is enough of a statement piece that you will no longer be needing other decorations for your fireplace to stand out. This is recommended for those who are into neutral colors and vintage vibes. This old wooden frame will give your fireplace that rustic look.
More Fireplace Remodeling Ideas You Shouldn't Miss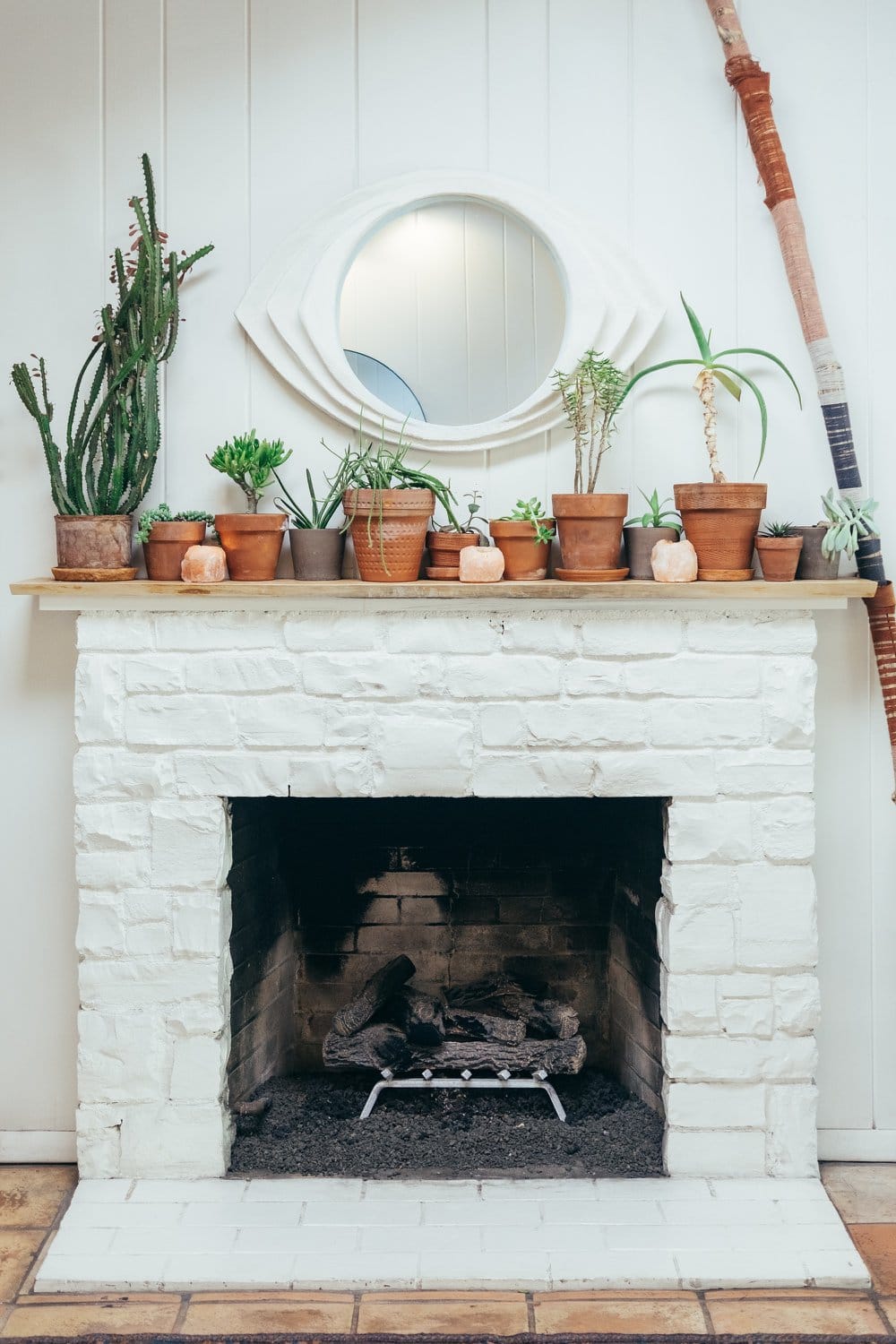 Tile Accent
Use tiles to add accents to your fireplace. It is also a good way to add color to a room. But instead of using tiles as your fireplace' border, you can make a full accent wall.
You can have the tiles added all the way to the ceiling. But make sure to only have it on one side so you will not ruin its essence of being a statement wall.
Mirror Accent
If you want to go for a glamorous look, you can add a mirror accent to the border of your fireplace. This design is great for those who are looking for interesting fireplace remodeling ideas. It will also make a small space appear larger. And although it looks glamorous, adding a mirror accent is surprisingly inexpensive.
Reclaimed Wood Accent
Use reclaimed wood to add accent to the wall where your fireplace is tucked against. Especially when it is a high ceiling, this design will make a gorgeous accent wall. You can then use furniture in muted tones against a white wall to make it stand out even more. And since it is far different from the usual brick accent, it makes your fireplace more unique.
Turn These Fireplace Remodeling Ideas Into Reality
Remodeling any part of your home requires important steps to follow. When remodeling your fireplace, you have to make sure that everything works well before you start the process. To begin with, you need to check for possible cracks inside the fireplace. If you need help from remodeling contractors, FD Remodeling can transform your fireplace for you.
Whether you only need small touches or you want a complete remodel, FD Remodeling offers a wide range of remodeling services for homeowners in the Atlanta area in Georgia. If you have questions about our services or you want to start any of the fireplace remodeling ideas you have in mind, you can contact us for a free estimate.