Planning a new kitchen or remodeling your existing kitchen can be both exciting and confusing. Picking out the kitchen countertops, cabinetry, appliances, fixtures, and finishes can actually be fun. However, care needs to be taken when designing the perfect kitchen layout for optimal flow, efficiency, and comfort. We'll explore layout options and tips that work so that you can effectively plan and design the kitchen of your dreams.
Measure and Plan
The best place to start with your kitchen layout ideas is to make a wish list. Write down all of your must-haves. You can always edit later. Then, move on to a vision board or online pin-it site where you can grab everything that you like in terms of floor plans, cabinetry, appliances, finishes, and lighting.
Once you have your wants, needs, and likes spelled out, it is time to measure the space and start planning the layout. If you aren't confident with your sketching skills, take advantage of kitchen planning software to assist you with your vision. Drawing up a plan will help you figure out what you can actually fit in the space. It will also give your architect or kitchen designer some guidance.
Work Around the Sink
The sink is the hub of a kitchen. The refrigerator is the anchor. Place the sink first and arrange the stove and dishwasher in close proximity. Wall ovens and refrigerators can be a bit farther away and even on another wall. Ideally, the refrigerator will be on a wall that is easily accessible to everyone without having to walk through the path of the primary home cook during meal prep.
While planning out the appliance locations, keep distances in mind. The best kitchen layouts are triangular, in terms of workflow. For instance, you might have the sink and dishwasher in the island with the stove on the wall directly behind the sink. The refrigerator and wall ovens can be on the perpendicular, or L, wall. Don't place plumbing fixtures and appliances too far apart.
Be Mindful of Floor Space and Traffic Flow
When working on kitchen layout ideas, it is really important to take door swings into consideration. There must be plenty of floor space to be able to open a door. You don't want an exterior door to be in the center of the kitchen. Dishwasher, refrigerator, and oven doors need to be able to fully open with enough space for you to be able to pass by. A good rule of thumb is to leave 5 feet of free floor space in front of all doors and appliances that open.
Go Shopping
Once you have the concept laid out, take a trip to a kitchen cabinet showroom to get some hands-on ideas. Then get to your appliance and plumbing fixture showrooms to see the size and finish options. While websites and brochures are helpful, nothing can compare to actually seeing and touching equipment and finishes.
Common Kitchen Layouts
There are some typical layouts that are timeless and just seem to work well. Let's review some of the most successful plans.
Galley Kitchen
A galley kitchen, as the name implies, is modeled after kitchens that were efficiently designed for ships and yachts. A galley kitchen that has 2 walls of cabinets and appliances with floor space in-between. This style of kitchen is a space saver that works quite well in apartments. A galley is not ideal for homes with an open floor plan.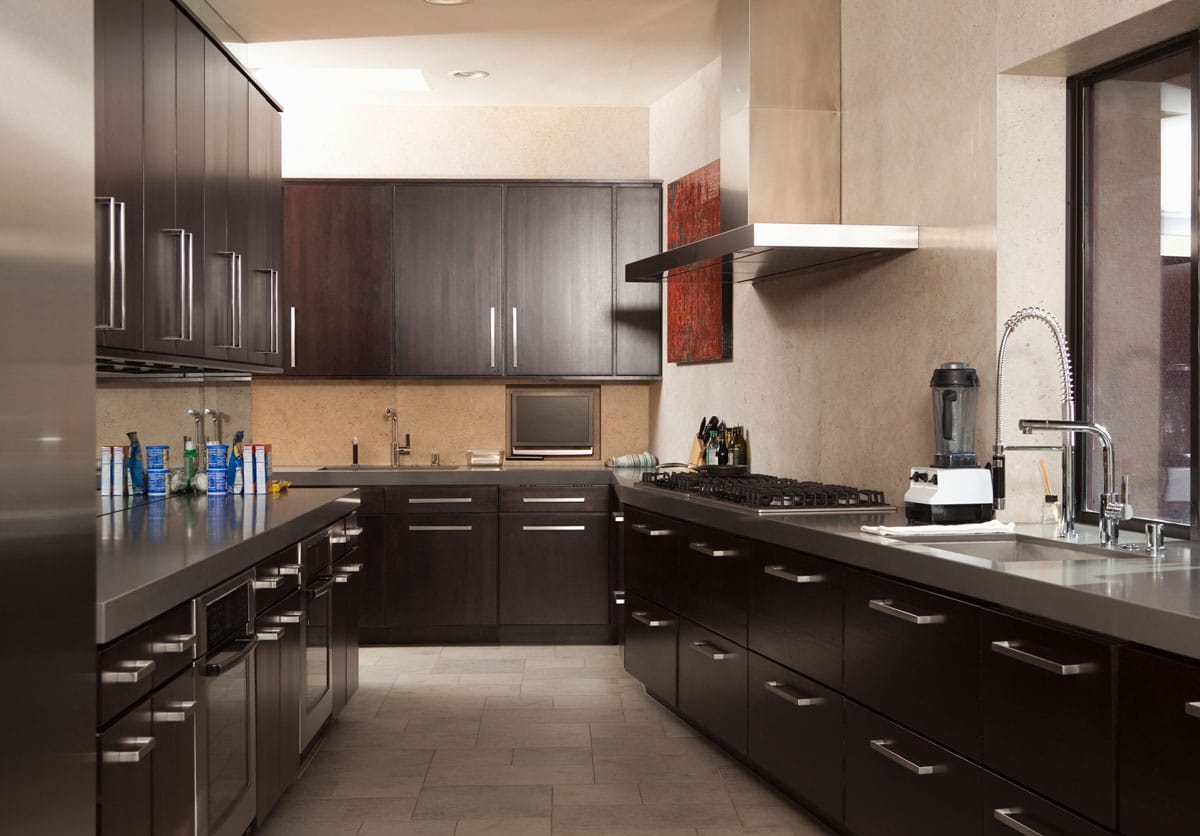 L-Shaped Kitchen
An L-shape kitchen has the appliances and storage on 2 walls that form a right angle. This is a great concept for an open kitchen that might have room for a table or a small eating area on the opposite walls. This type of kitchen maximizes corner space while allowing for more light to enter the space. The other nice thing about an L kitchen is that it offers room for multiple people to be in the kitchen at the same time.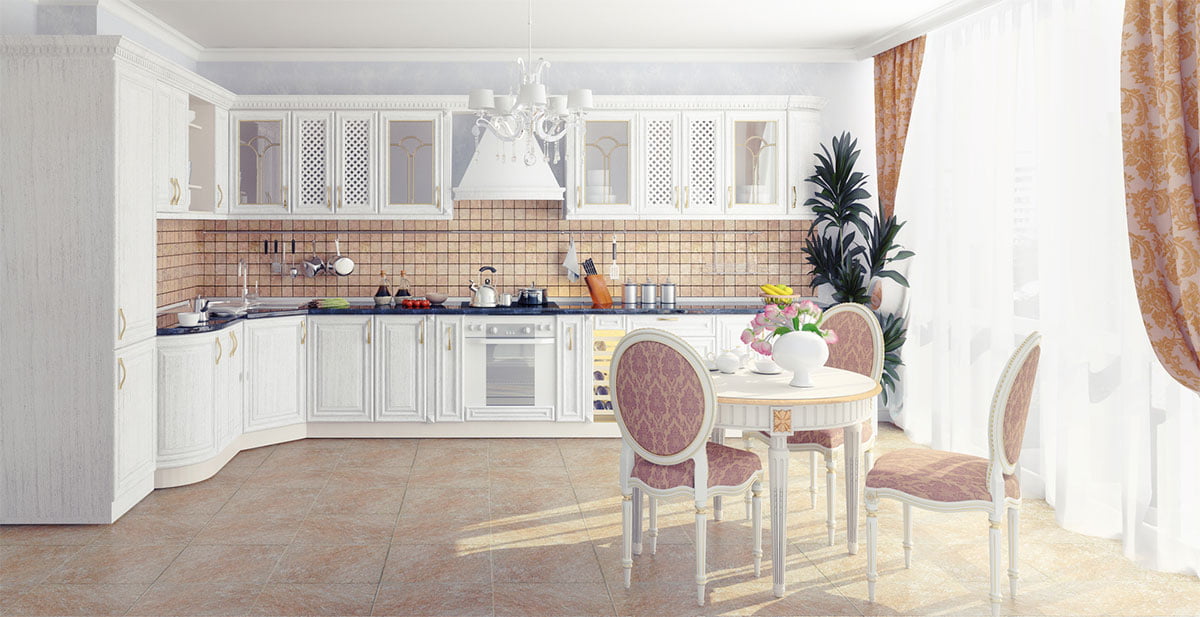 Peninsula Kitchen
A peninsula kitchen is similar to an island kitchen in that it has an open counter that is attached to the rest of the countertops. This provides the option for an area where your family and guests can belly up to without being in your cooking space. A peninsula is a nice way to enhance an L-shaped kitchen.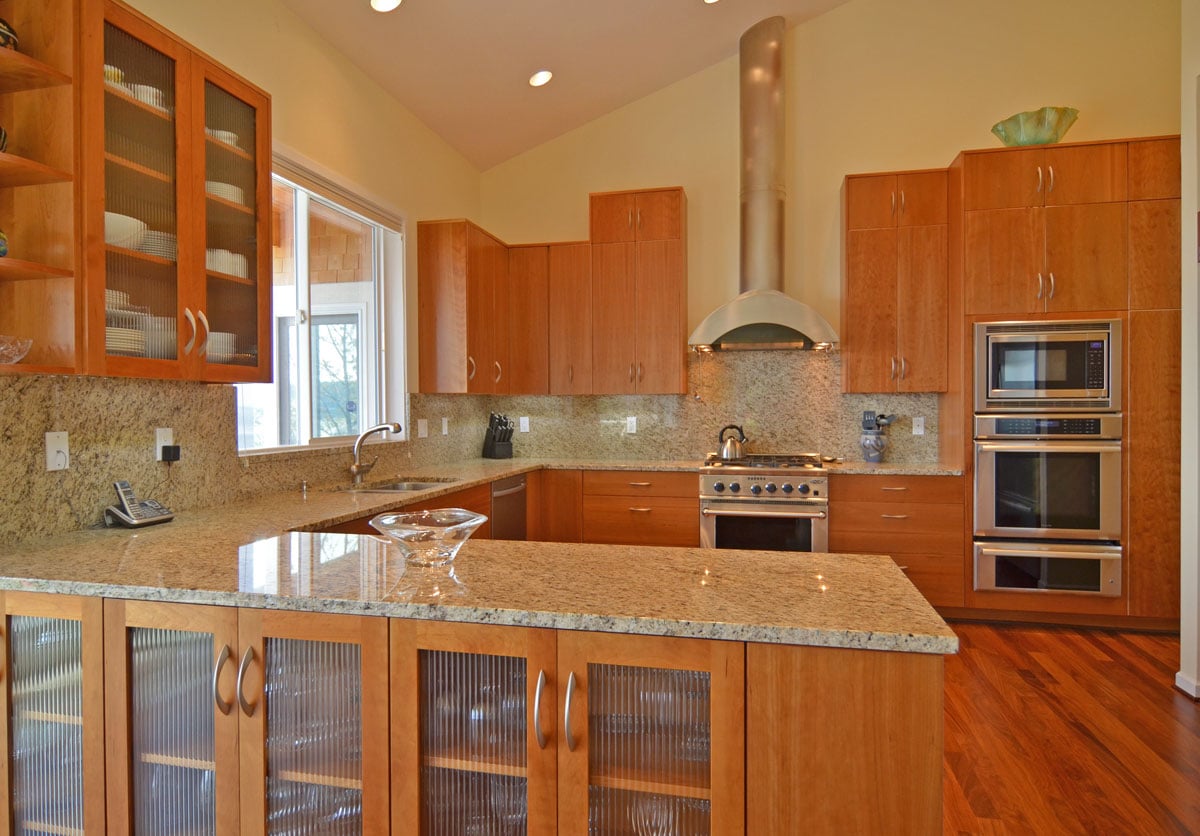 U-Shaped Kitchen
Expanding on the peninsula idea, a U-shaped kitchen is the same concept with a 3 wall enclosure of work and storage space. This is one of the most efficient kitchen plans for the home cook who enjoys spending time preparing meals with the option to be open at one end to a family or dining room.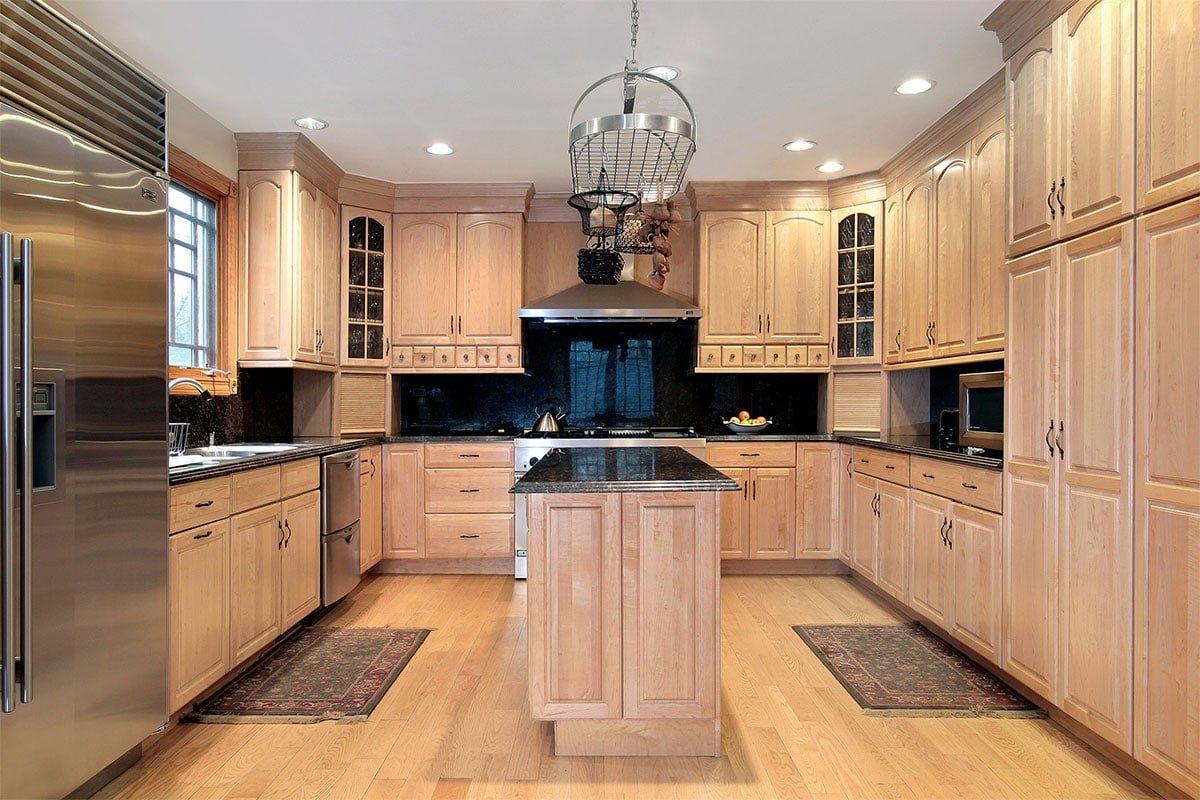 Island Kitchen
The island kitchen is likely the most popular layout trending now. If you have the floor space, you can add a large island to your L-shaped, U-shaped, or single wall kitchen for extra counter space and an area for countertop dining. Islands can be interesting focal points and design elements in any style kitchen. This also offers an opportunity to incorporate some unique pendant lighting fixtures.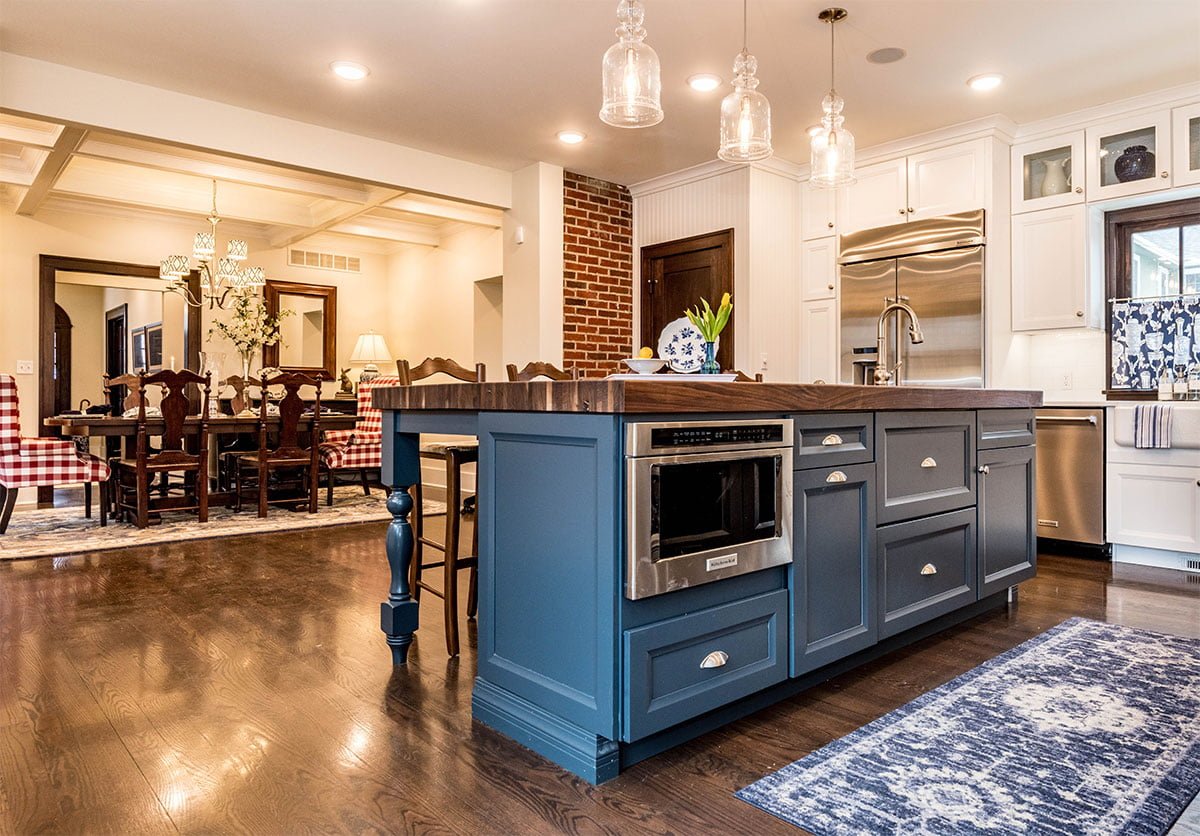 As you can see, there are a variety of kitchen layouts and design options. Whether you only have room for a small galley or have space for a large island kitchen, the basic principles are the same. Follow some of these tips for kitchen layout ideas to make the exciting journey of kitchen planning a little more organized. Contact FD Remodeling for a free quote for all your remodeling services.