In a kitchen remodel, one of the biggest things to consider is the type of countertop that will be used. Options used to be limited, but today there are many different choices, patterns, and colors available. It is important for homeowners to understand each of the kitchen countertop materials available so that they can choose the right one for their needs.
Granite
Granite has been used for kitchen countertops for many years. It offers over 3,000 types and color variations. Granite countertops have high heat resistance and are quite durable. When sealed properly, maintenance beyond normal cleaning is minimal.
Although its use can provide many benefits, granite can be an expensive option for countertops. Many people who choose granite have the budget to accommodate a large-scale installation of granite.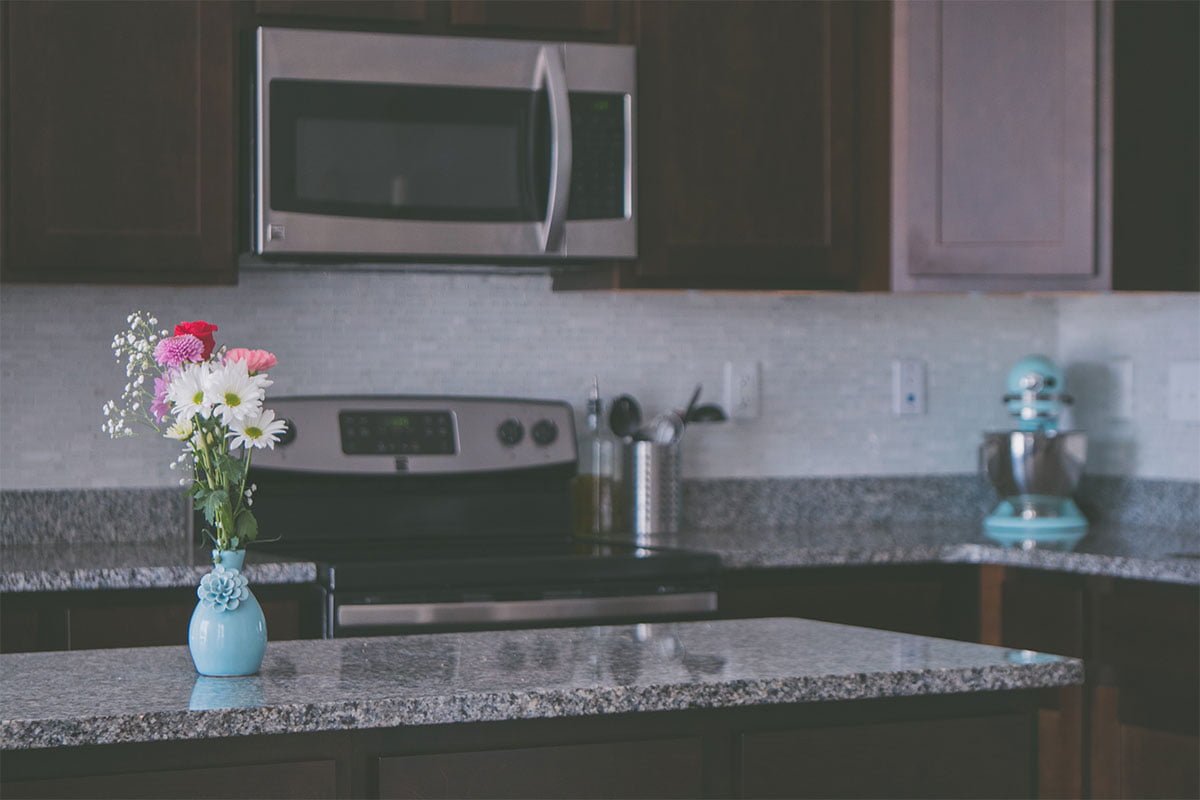 Concrete
Concrete countertops are quickly growing in popularity. It is extremely durable. Concrete has a high heat resistance and does not scratch. This material is particularly heavy, so casting is usually done on-site. After casting and placement, the concrete is then polished into an extremely smooth surface. Concrete countertops can be tinted, stained, textured, and even dyed.
The cost of concrete as a countertop material can be quite high because of the customization and on-site work; the slabs cannot be pre-formed. Sealing is important because concrete is a highly porous material. Additionally, if the proper additives are not included during mixing, the countertop is susceptible to cracking.
Ceramic Tile
As a less expensive option, ceramic tile is a versatile material. It is available in thousands of colors, textures, and sizes. Installation can be quicker in comparison to other materials, and maintenance is minimal. Ceramic tiling is heat resistant and simple to clean.
One of the biggest disadvantages of ceramic tile is that it can crack easily. If anything substantial is dropped on the tile, it can break. Custom patterns can be more costly than a simpler installation. Grout lines in between the tiles must be sealed regularly to avoid staining and damage.
Wood
Countertops with a wood surface are often chosen for a warmer feel to the kitchen. Different types of wood can be chosen, but the most common is butcher block. Wood countertops can be stained to a variety of colors and shades. Food-friendly sealing allows the countertop to withstand chopping and cutting. Wood materials on countertops are not the best choice for areas that require heat or water resistance. It can also be quite expensive.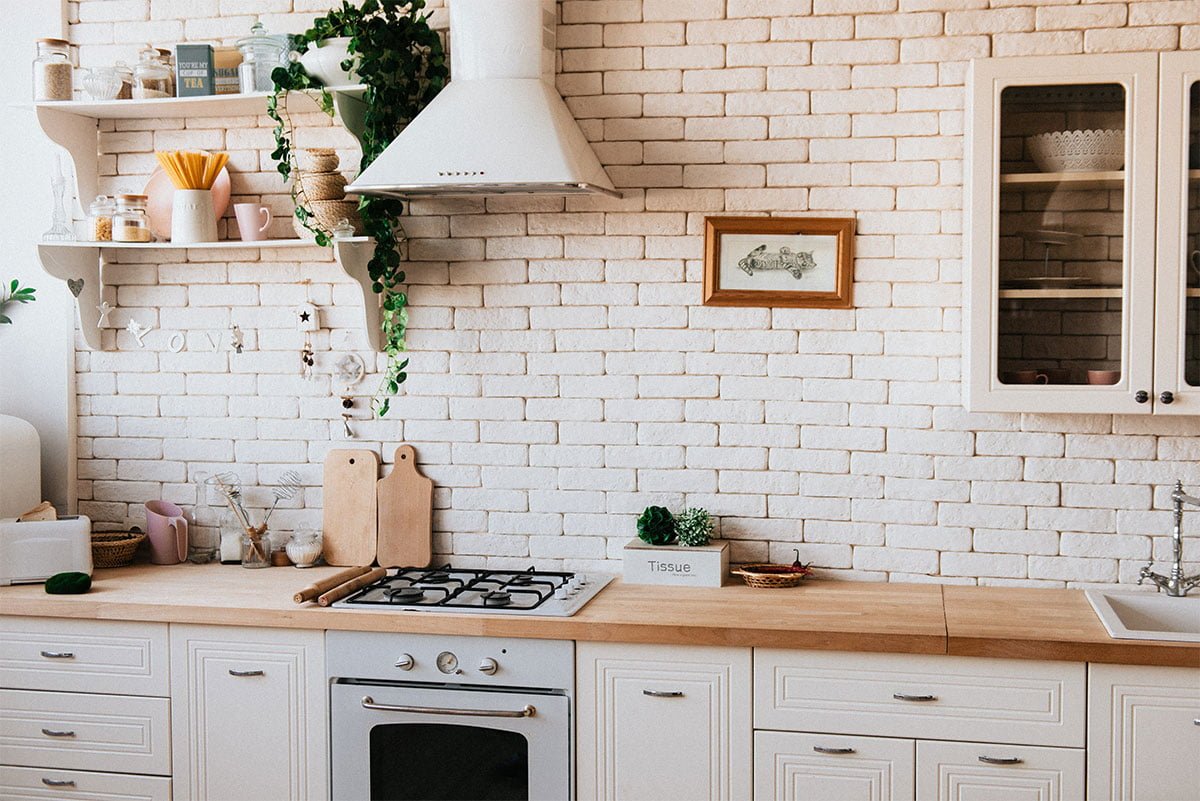 Laminate
The laminate countertop material is often the least expensive option. With this type, a printed sheet of plastic resin is attached to particleboard or plywood. There are a variety of color choices available and customizing pieces can be as simple as measuring and cutting with a saw. This material is resistant to scratching, staining, and heat. It is also water-resistant. Cleaning and maintenance are simple.
Stainless Steel
Homeowners seeking a contemporary industrial look can choose stainless steel material for a countertop surface. They can provide a seamless, durable, and resistant surface. Color options are limited. Finishing options, however, include brushed and polished depending on the desired level of shine. Stainless steel is easy to clean, but not resistant to scratching. It can also be quite noisy. The cost for stainless steel countertops can be expensive.
Solid-Surface
A solid-surface material is typically a blend of acrylics and resin that are combined to resemble natural materials. It is often a choice among homeowners who need a large amount of counter surface. This material is stain-resistant and among the mid-range price options. There are a variety of patterns and color options, and this is one of the materials that can accommodate less common sink options. Solid-surface countertops are only partially heat resistant.
Soapstone
As a natural stone, soapstone has been growing as a popular replacement for granite materials. Color choices are limited, mainly because soapstone is only available in a dark gray color. It has some stain and heat resistance. Generally, however, scratches and dents are often preferred because they add to the overall look of the soapstone. This material also ages over time, creating a patina that gives an antique appearance to the countertop.
Marble
Marble is often chosen because of its unique appearance. It is extremely expensive. It is waterproof and heat resistant if it is sealed properly and re-sealed often. Each slab will be different, so there is no consistent pattern. Marble countertop is not scratch resistant and repairing damage can be difficult.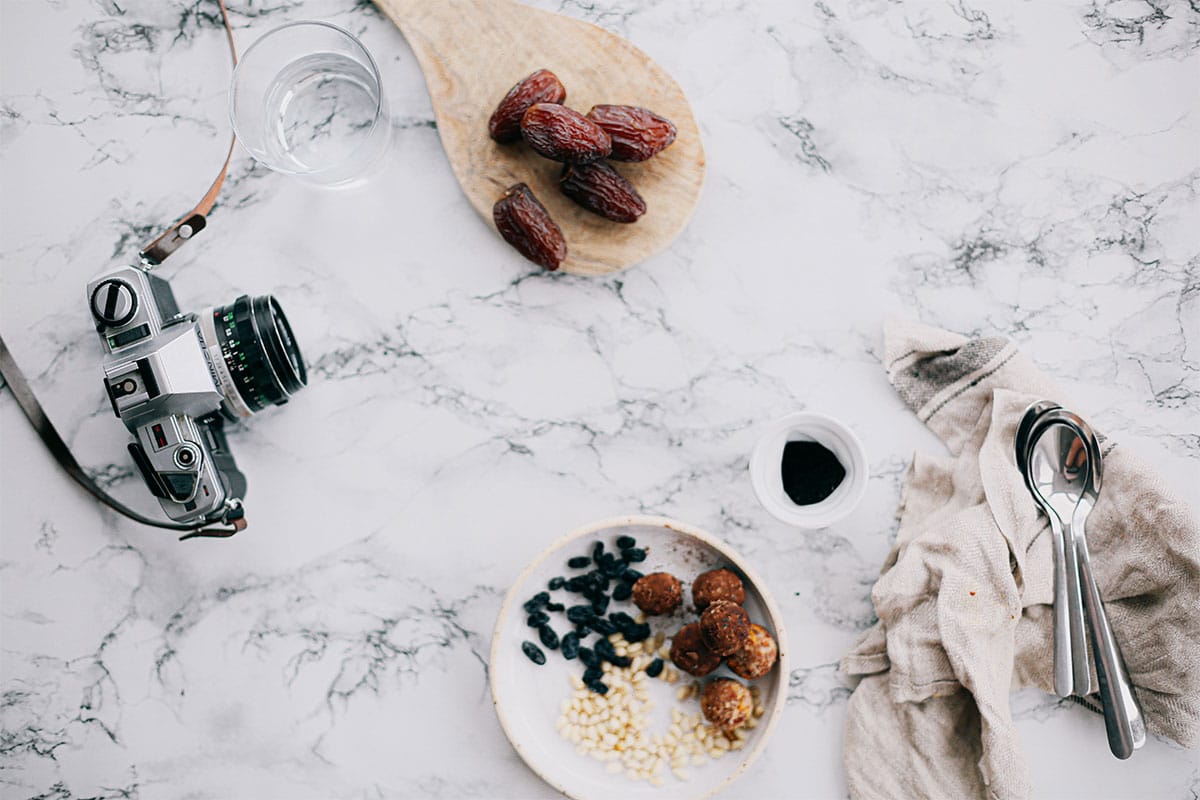 Quartz
Quartz material for countertops tends to be engineered to contain quartz particles with other minerals, bound together with resins and formed into slabs. This material offers more color choices than granite. It is resistant to stains, heat, and scratches. It does not require sealing. Quartz can be expensive, and the slabs are quite heavy.
The kitchen countertops that are chosen for the home can make a dramatic statement. Homeowners can choose colors that complement or contrast with flooring and cabinets. A variety of kitchen countertop materials give people the option to choose what works best for the home, as well as maintenance needs.