The idea of renovating your house is at the same time exciting and intimidating. On one hand, you finally get the chance to add or change something to improve your living conditions. On the other hand, it also means you will be exposed to the challenges that come with taking on such a big project. But how to renovate a house while living in it?
Having to renovate your house while living in it can exaggerate the challenges even further. But despite all that, living in a house you're renovating can offer its own unique advantages that those who choose to move out don't get to experience. That's why, if you're willing to take the risk, you should consider what you stand to gain before giving up too easily. So in this blog post, we will explore how to undertake a house renovation while continuing to live in it, so that you can make the most of your project and achieve your dream home.
How To Renovate A House While Living In It: Dealing With The Discomfort
How To Take An Unbiased Look At What Needs To Be Done?
Thinking about how to renovate a house while living in it can be intimidating. Whether you're making slight improvements or gutting the depths of your home, it's important to have a clear plan before you start. Before you even buy the paint swatches, take the time to assess the scope of the project. Doing this will give you a real sense of the magnitude of the work you're undertaking, and help you determine the best way to approach your home remodeling or renovation project.
When you're assessing the scope of your home renovation project, the first step is to take an unbiased look at what needs to be done. For the purposes of this assessment, pretend you're an outside contractor and try not to get emotionally attached to certain desired changes. Most importantly, don't let yourself get overwhelmed by the possible challenges ahead. Though it may be tempting to keep planning, step back and take a look at what needs to be done piece by piece.
Though it may seem daunting, assessing the scope of your renovation project is an essential step in the process. Once you've created a comprehensive list of projects, you'll be one step closer to making it work.
How To Renovate A House While Living In It: Tips To Make It Easier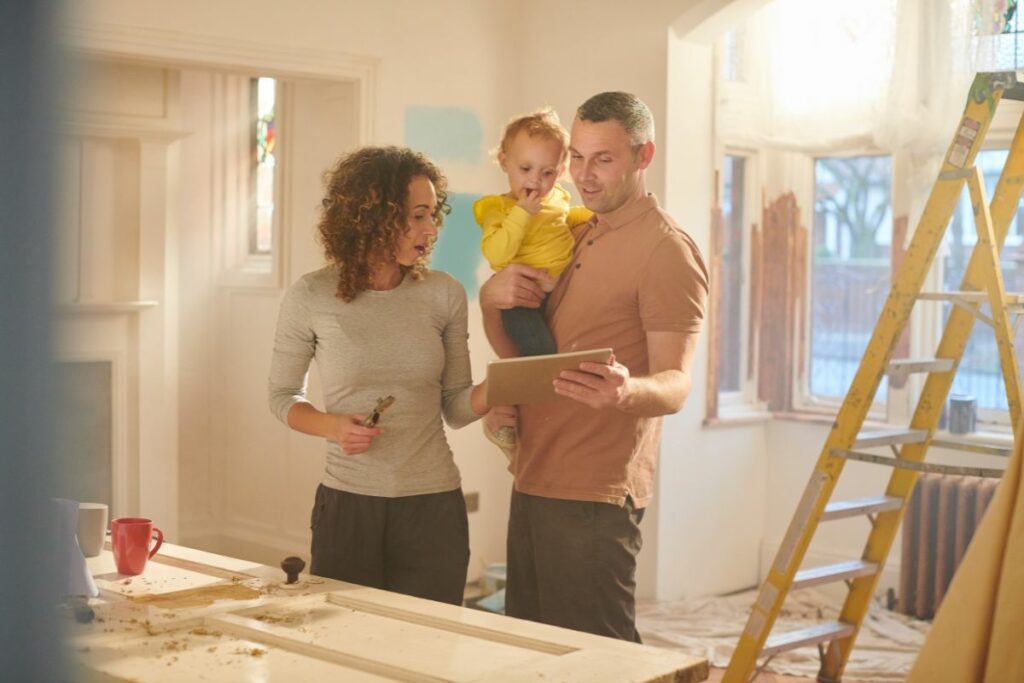 Renovating your house can be overwhelming and daunting, but doing it while living in the house presents an additional set of challenges. With some strategic planning and preparation, you can make the process easier and more enjoyable. Here are some tips for how to renovate a house while living in it.
First, remove anything that won't be affected by the renovation. This could include furniture and decorations, as well as anything else that will take up space or get in the way during the renovation. Strategically packing away items will help make it easier to navigate the worksite and keep it as safe and organized as possible.
Second, plan ahead to maximize the use of common areas while the renovations are happening. Think carefully about how to continue living as comfortably as possible while construction is taking place. For example, if you're renovating your kitchen, plan to relocate meals to the living room instead of eating out every night.
Third, protect your existing furniture and surfaces. Use drop cloths to cover floors, walls, furniture, and any other exposed surfaces. Doing this will help minimize potential dust and debris throughout the rest of the house.
By following these steps, you can save yourself some of the headaches and stress of renovation while living in the house. With the right planning and preparation, you'll be able to enjoy the process of making your house feel like home all over again.
Managing The Chaos Of A Renovation
Renovating your home can be an exciting and overwhelming experience, but having to make it work while living in it adds a whole new level of stress. Managing the chaos of a renovation requires organization, planning, and a little bit of luck. Here are some tips to ensure you remain sane throughout the process:
Create a Rough Plan – Start by envisioning what your end result should look like, then create a plan for how you'll get there. Lay out a clear timeline for your project and stick to it.
Stay Organized – Plan out a strategy for keeping your home and workspaces organized throughout the renovation. Put away tools, wood, and other materials when you're done with them. Label items and create staging areas to keep everything in its place.
Designate Work Zones – Divide your home into zones. One should be designated as a work area, while other zones are strictly off-limits. This helps keep your living space free from construction clutter and allows you to relax after a hard day's work.
Utilize Space Outside – If possible, move some of the construction work to an outside area. This limits the disruption to your everyday life and gives you extra space to work.
Have Contingency Plans – It's impossible to predict what may happen during a renovation, so it's important to have contingency plans ready. Prepare for the worst and you'll be prepared for any surprises that may arise.
Renovating a home can be a complicated and expensive process, but by managing the chaos of it, you can ensure that the renovation project runs smoothly.
How To Renovate A House While Living In It: Dealing With Unexpected Expenses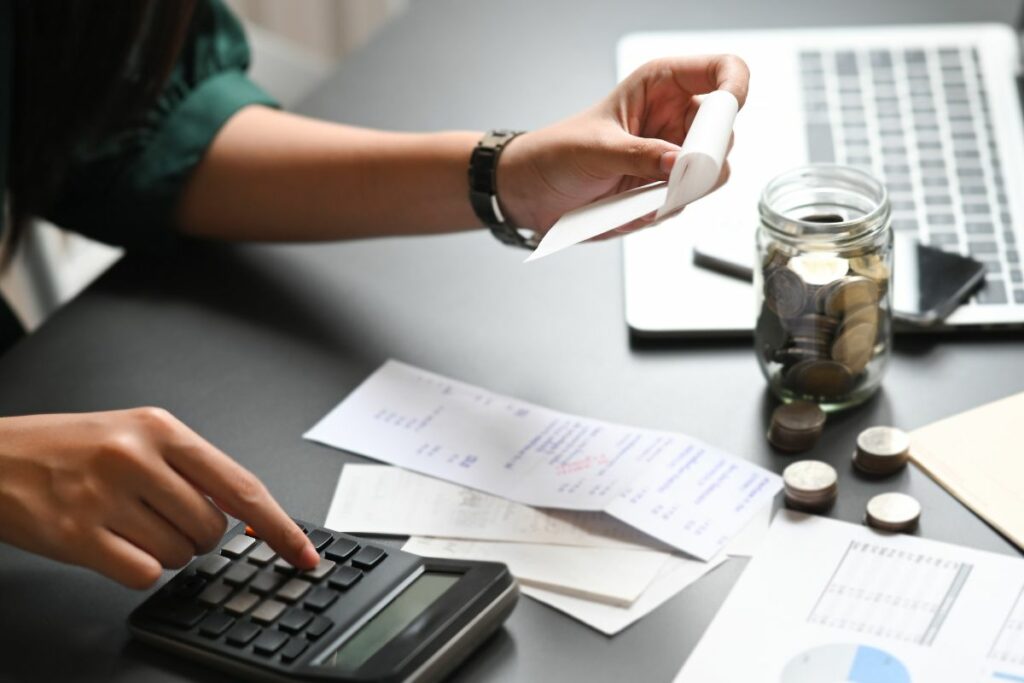 Renovating a house that you are living in can be a daunting and expensive task. No matter how much you plan ahead, there is always the possibility of unexpected expenses popping up along the way to hamper your progress. As daunting as this is, you can still make it work with the right strategies and planning. To help you create the perfect home, let's look at how to deal with the unexpected costs that come with living in a house while renovating it.
The first step to dealing with unexpected costs when renovating a house is to prepare a budget. This will help you to identify areas where you might need to cut costs or plan for a higher budget than anticipated. Additionally, by preparing a budget ahead of time, you can also anticipate possible areas where you may need to allocate extra funds in order to cover unexpected expenses.
Second, ensure that you are working with the right professionals. Not only will they help you to better understand the renovations that you may have planned, but they can also provide you with a more accurate estimation of the potential cost. That being said, you should also keep a close eye on the work being done and ask lots of questions, so that you can stay in the know and further avoid any potential unexpected costs.
Finally, be prepared to take a step back and reassess the situation if necessary. There may be cases where you simply can't afford a certain renovation, or maybe you find that a particular change won't achieve what you originally wanted. If you take the time to evaluate your options, it will help you to keep track of where your money is going.
Benefits Of Renovating While Living In Your Home
Living in your home while you make upgrades and renovations can be challenging, but it also has a number of advantages.
Renovating your home can be an overwhelming experience, especially when you're living in the space at the same time. But if you're brave enough to take on the challenge, there are some unique benefits you can reap. From being able to ensure that all the updates you make are catered to your needs, to having a better sense of how much time and resources the job will take, below are a few of the key advantages that come with renovating while living in your home.
First, you can ensure that all of the upgrades that you make are catered to your needs and lifestyle. Since you know your home and habits the best, you can make sure that the renovations you do fit your lifestyle perfectly. You'll also have the chance to make improvements as you go, helping reduce any mistakes or misjudgments that could have been made without living in the home.
Second, you'll have a better idea of how much time and resources you need to put into the renovation. When you live in your home while renovating, you get to see the job in real-time. You can observe the unexpected problems that arise and allocate the proper time and budget to address them. This will help you avoid wasting time and money and keep the project on track.
Finally, you can enjoy your home throughout the entire renovation process. Instead of being displaced for months, you get to experience your newly renovated home in stages. This can be a great source of motivation, as seeing progress on a daily basis is incredibly rewarding and spurs you to keep going until the project is done.
Making Renovations Hassle-Free With FD Remodeling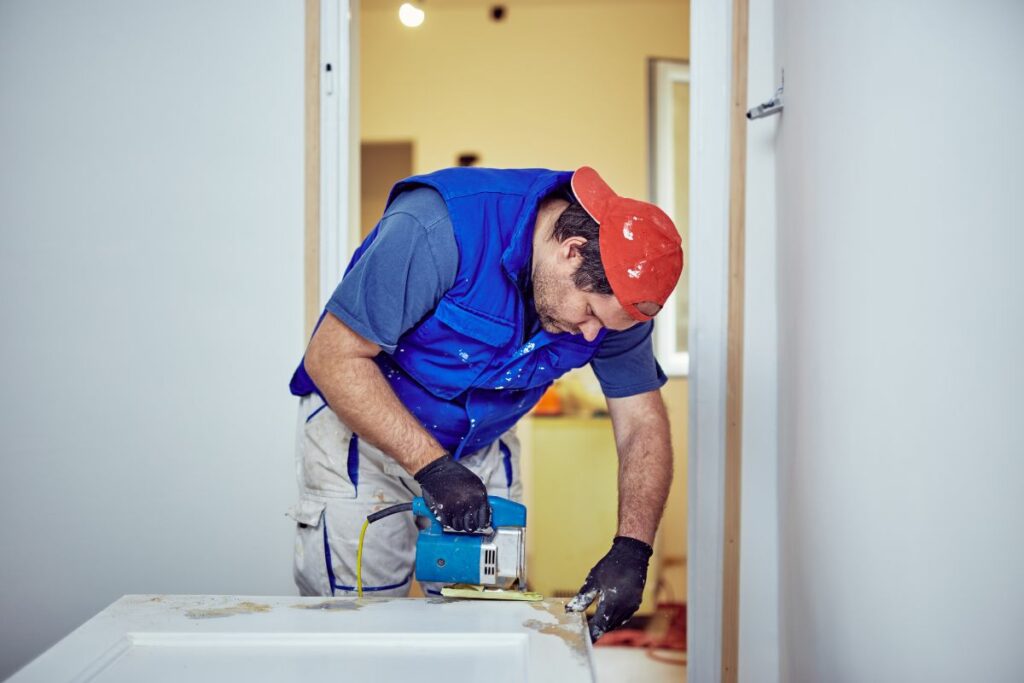 Are you looking to renovate your home but don't know where to start? With FD Remodeling, you can make it happen without the hassle! With a wealth of experience in home remodeling and renovation, we make it easy and stress-free to upgrade or remodel your house while living in it.
If you're unsure how to go about renovating your home while living in it, you can trust FD Remodeling to help you get started. From developing a plan tailored to your needs and budget, to efficiently executing the project, our home remodeling experts will ensure that the process is quick and the results are stunning. The team will assist you in every aspect of the process so that there are no surprises down the line.
Don't worry about tackling the renovation process on your own. Let us help you make it work. With a team of experienced professionals, dedication to quality, and commitment to service, you'll receive a renovation that turns your house into a dream home. Simply get a free contractor estimate and let us make your renovation journey hassle-free!
Wondering how to renovate a house while living in it? Whatever your vision for your home is, FD Remodeling can help you bring it to life!