Start the new year right and begin it by decluttering both your mind and your home. Follow these home organization tips to kick off 2022 with a clean space and a clear mind. With what we have all been through during the past year, we all deserve to have a brand new start to a new year.
If you don't know where to begin, then you may consider adding the following tips to kick off your new year. Having a clean space after the hustle and bustle of the holiday season is the best way to have a new beginning.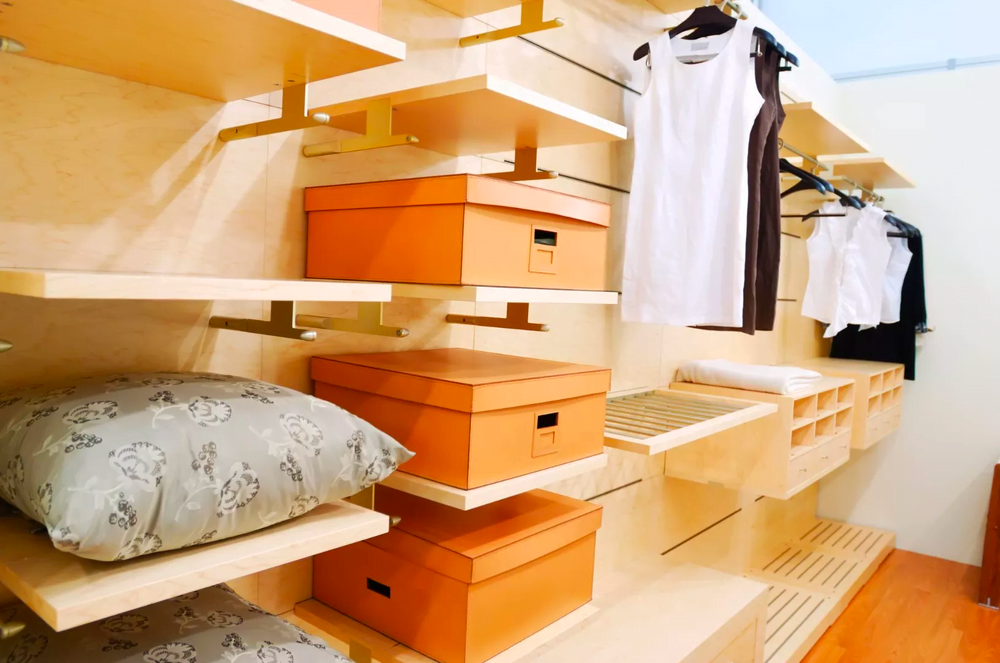 Home Organization Tips to Kick Off 2022
Does your new year's resolution list include organizing your home to have a better space? Then these tips are the way to go. Here is a list of areas in your house that you might consider adding or organizing to help maximize your space.
Mud Room
A mud room is usually located between your home and your garage. It basically leads people into your house from the backyard. It is where they can remove their dirty boots, coats, backpacks, and shoes.
Especially when you have children who are more likely to bring dirt into the house, mud rooms are very important. And while making your house tidy is the goal, mud rooms must remain functional.
One of the useful home organization tips for mud rooms is to have a seating area. It is very helpful as it makes removing shoes a lot easier. A bench attached to the wall will save a lot of space too. Plus, having more storage space on the side of the wall will make storing different items more convenient.
A shoe storage under the bench will also make your space more efficient and will help get rid of shoe clutter near your doorway. While adding hooks makes hanging coats, bags, and hats possible which is another space saver.
Kitchen
Staying organized around the kitchen can be quite a challenge, especially during the holiday season. But if you lack storage space in your kitchen, it will be difficult to keep it tidy and organized. So before the new year begins, make sure to get your kitchen storage in order.
Do you have a collection of pots at home? Then why not display them using a hanging rack? It will make a good storage option while giving your kitchen some decor at the same time.
A roll-out drawer, on the other hand, will make storing small appliances less hassle. This time, you do not have to dig through your cabinets to look for something and simply pull out the drawer instead.
In fact, a pull-out drawer can also be used as a charging station for your electronic gadgets. No more tangled cords on top of your kitchen counter after charging your devices. You can keep your mobile phones and tablets out of sight when you are in the kitchen and you really need to power them up. Once done, you can then neatly keep the cords inside the drawer.
Another option for home organization tips in the kitchen is using an expandable cabinet shelf. If your kitchen cabinets have vertical spaces, an expandable shelf will make it easier for you to stack and retrieve your kitchen utensils.
The kitchen is one of the most popular parts of a house that usually gets renovated. A kitchen remodel even increases the value of a house. So if you need help in kitchen renovation, you can always reach us for help, and we will turn your ideas into a space you've always wanted.
Home Office
Working from home is a lot more convenient than struggling with the daily commute. But not until your home office is organized enough to make you productive.
To help you declutter, you can place a container with several compartments inside your drawer to keep your office supplies neat and organized. These drawer organizers will even make categorizing your things easier as you can store the same items together. Using bins and baskets will also make your office clean as you keep your stuff out of sight.
Another way of making your office functional is by utilizing the space on your wall. You can hang your cork board as your vision board, as well as your calendar, and to-do list. This is, in fact, one of the home organization tips that most people miss when decluttering their home office.
To maximize the space in your home office even more, you can dedicate a shelf in your office to be your printing station. Use the shelf to house your printing materials like bond papers and photo papers. This is definitely a great idea, especially if your printer is wireless. That way, you can utilize your desk for other stuff since your printer doesn't have to be on your desk.
A work environment that is organized and neat is not only pleasing to the eyes. It can also boost your efficacy at work and can even reduce your stress levels. An organized home office will make looking for staplers easier or filing an actual file in your filing cabinet.
Putting in some open shelving, for example, will put an empty wall space to great use. Using cubbies to organize your stuff is another great option for items that should be put on display.
Home Organization Tips: Get the Right Help from the Right People
Bring hope as you organize your home before another year begins. And what better way to do it than by asking the experts to help you out. By putting your plan into action, we transform your home with a sense of satisfaction.
FD Remodeling will help the process of organizing your home with the renovations you can't do yourself. So that a project as big as a home organization will become manageable and less overwhelming. And now is the best time to do it. Contact us today for your free contractor estimate.
Who doesn't want a fresh start into something new, right? So start it at home with these home organization tips.