If you're looking to break into the real estate market, but don't have the know-how or resources to purchase a ready-made property, then buying and renovating a fixer upper is the perfect solution for you! In this guide, you'll learn the ins and outs of finding, purchasing, and renovating a fixer upper, so you can start building your real estate portfolio from scratch. From learning how to spot a good fixer upper to budgeting for the cost of renovations, this guide will arm you with the knowledge and tips you need to become an expert in finding and renovating fixer uppers.
What is a Fixer Upper?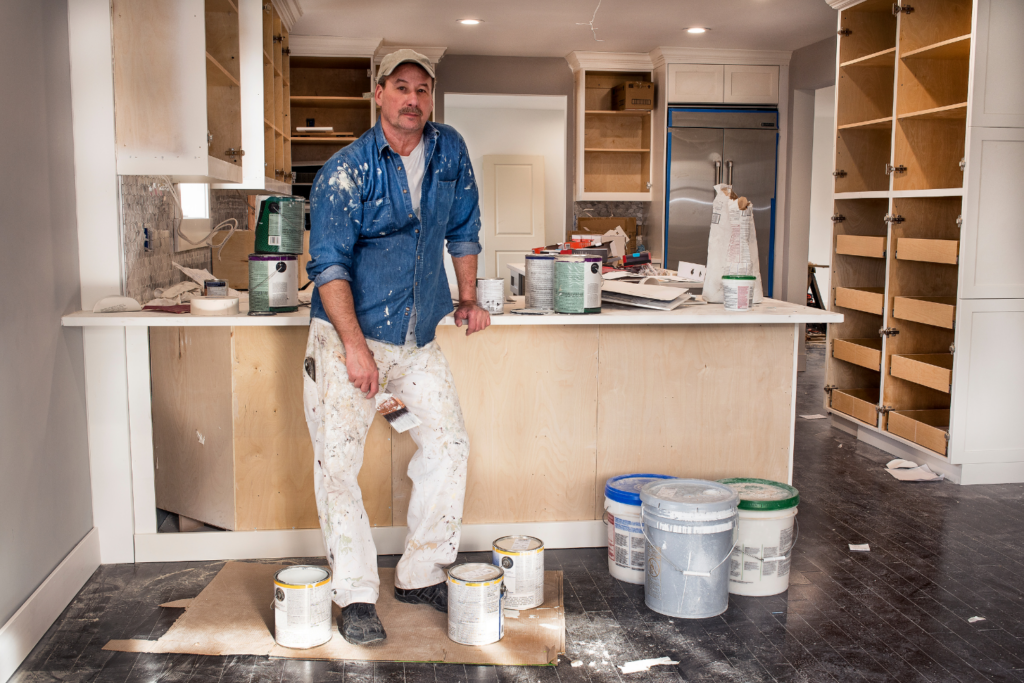 Are you looking to invest in real estate, but not sure where to start? A fixer upper may present a great opportunity to get a good deal, with the potential to renovate it into your dream home! A fixer upper refers to a property in need of repair and renovation, usually at a discounted price.
These homes can range from needing minor updates to full-on remodels and are often bought by investors or first-time home buyers looking to make a more affordable purchase. Fixer uppers can also be described as distressed properties – they may need a lot of work, but with a little bit of elbow grease and vision, these investment opportunities can yield great returns.
Understanding what makes a fixer upper, and assessing the potential of the project, are important steps in the buying process. A qualified home inspector can help identify any repair needs, and an experienced real estate agent can add insight into the current market value of the home and the type of investment required to bring it up to par.
Whether you're looking for a great deal or to create your own dream home, learning about fixer uppers is a great place to start. With some hard work and a bit of planning, you can have a beautiful home – and hopefully, a handsome return on investment!
Making a Plan for Renovations
When it comes to buying and renovating a fixer upper, it can be hard to know where to start. But taking the time to plan out the details of your project is one of the most important steps in the process.
When it's time to start planning, consider the following:
What areas need attention? Identify any issues with the structure, such as a leaky roof or plumbing problems, and create a timeline for addressing them.
What materials do you need? Basic supplies, such as lumber and drywall, must be accounted for. Additionally, specialized tools or items may also be necessary.
What will it cost? Create a budget that factors in labor, materials, equipment, and anything else that will be needed to complete the project.
What is the timeline? Estimate how long each step of the project will take and build a schedule around it.
Creating a strategy for tackling a fixer upper renovation project is essential in order to ensure that the project runs smoothly and on budget.
How to Identify Potential Fixer Uppers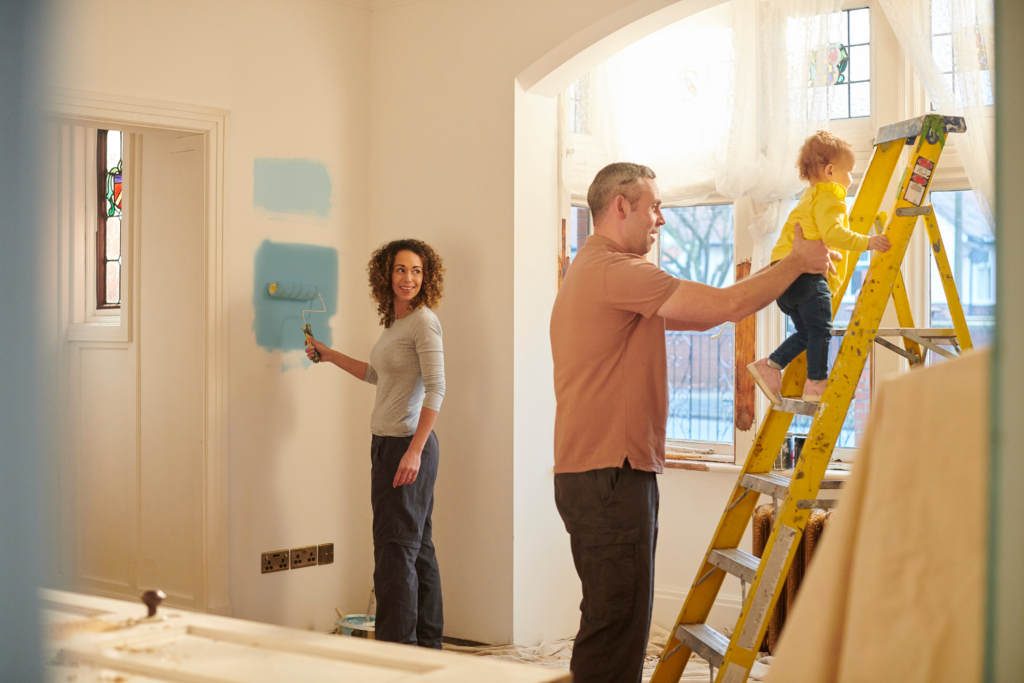 Identifying fixer uppers doesn't have to be a guessing game!
Are you a budding real estate tycoon, looking to turn a profit on fixer-upper homes? The first step is to find the right property – and that can be a daunting task! Fortunately, we've compiled some handy tips to help you identify potential fixer uppers and get your real estate journey off on the right foot.
Finding the right fixer upper begins with getting to know your market. Look into the local real estate trends and compare them to the national averages. Pay attention to how much homes are selling for in the area and how much they need to be upgraded to reach their market value. Taking a close look at your target market will give you the knowledge and acumen to spot potential fixer uppers that other investors may overlook.
Another great way to identify fixer uppers is to use a combination of technology and your own two eyes. Take advantage of online map and property search tools to quickly survey your market and pinpoint potential fixer uppers. Then, hop in the car and take a drive around the neighborhood to get an up-close look at any promising properties on your list. Take note of any properties that seem to be left behind and let your imagination run wild!
Finally, don't forget to consult real estate professionals in your area. They'll be able to give you the inside scoop on local market trends and identify fixer uppers that may have been overlooked by the competition. Strong relationships with real estate agents and brokers can pay dividends down the line, so don't be afraid to ask lots of questions and get their advice!
Calculating the Renovation Budget: Ensuring a Profitable Return on Investment
If you're looking to profit from buying and renovating a fixer upper, the most important part of the process is understanding how much it will cost to do so. After purchase, the renovation budget can seem limitless – it's easy to become overwhelmed by the number of potential tasks involved in bringing an outdated property up-to-date.
When it comes to fixing up a fixer upper, having a detailed budget can drastically reduce the risk of overspending and ensure you get the most out of your investment. By following this, you'll have a good idea of how much money you should allocate for the project – allowing you to make an informed decision about whether or not to buy and renovate the property.
Financing Your Fixer Upper
It's important to ensure you have the right kind of financing to cover your renovation costs. Whether you're looking for a short-term loan or a long-term mortgage, there are plenty of lenders who specialize in financing for fixer uppers. Additionally, it's worth taking the time to research different options and get the best deal possible. Having the correct financing in place will give you the best chance of making a profit on your investment.
Furthermore, it's also a good idea to speak with a financial advisor to make sure you understand the potential risks involved in renovating a fixer upper. This can help you make an educated decision about whether or not to go ahead. With the right preparation, buying and renovating a fixer upper can be a great way to generate a profitable return on investment.
Navigating the Home Buying Process
With the right preparation and financing in place, navigating the home-buying process for a fixer upper can be straightforward. It's important to find a real estate agency or home seller who specializes in properties that require renovation. This will help ensure you don't miss any essential details during the purchasing and inspection process.
Additionally, getting a building surveyor involved can provide invaluable insight into the condition of the property and what renovations may need completing. Taking these steps can ensure you have all the relevant information before you start any work and avoid any unwelcome surprises.
Dealing With Permits & Regulations: A Necessary Part of the Fixer Upper Process
When you're buying and renovating a fixer upper, terms like "permits" and "regulations" can seem daunting. After all, these requirements can involve paperwork, fees, and even waiting periods—but they're all part of the process, and every fixer upper investor should be familiar with them. Here's an overview of what you need to know about permits and regulations when it comes to buying and renovating fixer uppers.
First, permits. Depending on the scale of your renovation project, you may need to obtain one or more permits from your local authority. These permits are required for any significant renovations that affect the safety or structure of a property. Even minor renovations often require a permit such as a plumbing or electrical permit. Obtaining a permit is not overly complicated, but it does involve paperwork, a fee, and an inspection.
Once you have the required permits, then there are rules and regulations that you'll need to follow during your renovation process. The regulations are usually set by the local authorities and may include things such as noise levels, occupancy limits, fire safety protocols, and waste management procedures. It is important that you familiarize yourself with these rules and follow them to the letter. It may seem like a lot of tedious work and bureaucracy, but at the end of the day, dealing with permits and regulations is a necessary part of the fixer upper process.
Not only will they help ensure your renovation is done safely, but they'll also save you from potential headaches down the road. So take a few moments to make sure you hire professionals for your renovation to ensure it is done safely, which will save you from potential future headaches.
Where to Source Materials for Renovations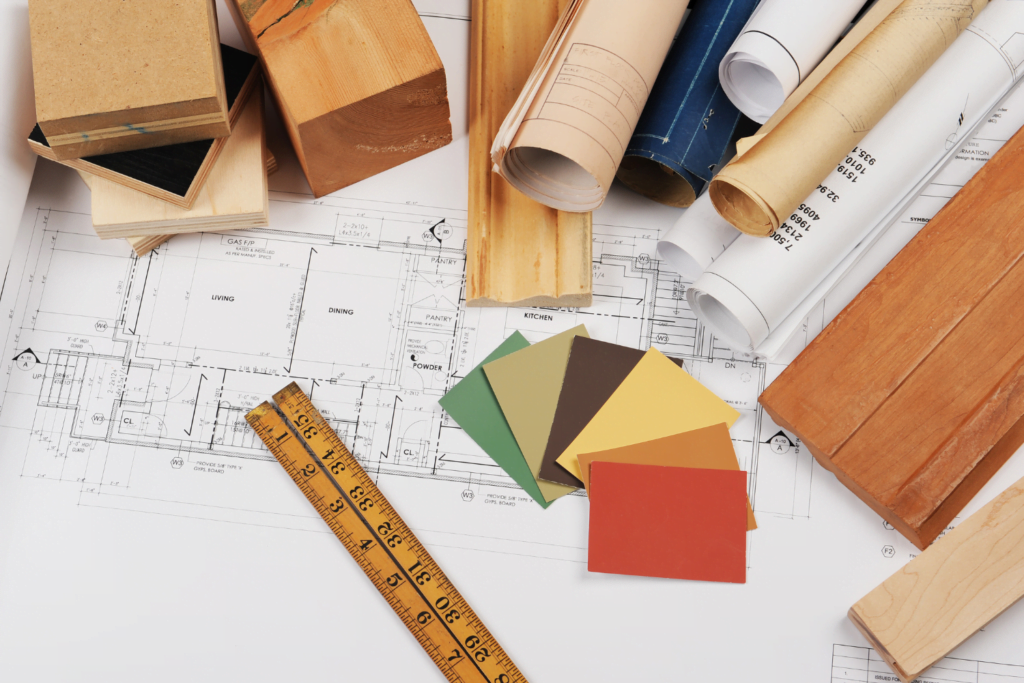 Once you have taken care of the permitting process, you will need to source materials for your renovation. Many people choose to go with local vendors for their supplies, but there are a number of other options. You can go with online retailers for specific items, or you might be able to find more affordable supplies at big box stores.
There is also the option of reusing existing materials from the property itself, as this can help you save money and reduce waste. Whichever approach you take, make sure you have the right materials and a reliable supply chain to ensure your renovation goes off without a hitch.
Managing the Renovation Process
It is important to ensure that your renovation process is well-managed. You will want to create a timeline that outlines the project from start to finish and allows for any delays or unexpected issues. You should also have a budget and plan for regular check-ins to make sure that the project is on track and that everyone involved is following safety protocols.
Moreover, taking the time to research and plan your renovation project can help you save money in the long run since it streamlines the entire process from start to finish. With the right preparations, you can successfully tackle your fixer uppers and make it into the home of your dreams.
Expected Return on Investment: A Guide to Measuring the Potential of Fixer Uppers
Are you curious about the potential return that a fixer upper can offer? Whether you're a first-time homebuyer looking to hone their renovation skills or an experienced investor aiming to expand their property portfolio, assessing the anticipated returns of a fixer upper is a vital step in the investment process.
When evaluating a fixer upper's expected ROI, there are several factors to consider. To begin with, you must assess the current market value of comparable properties in the same vicinity. This will provide an indication of how your investments could directly impact the overall value of the property.
Additionally, it's important to factor in the cost of materials and labor, as well as the costs associated with necessary permits and inspections. Moreover, measuring factors such as the desirability of the neighborhood, its proximity to major amenities, and the overall condition of the property are all essential components in the equation.
Overall, calculating the potential returns of fixer uppers can be challenging. However, by carefully assessing the current market conditions, factoring in the cost of renovations and materials, and tailoring a strategy to meet your personal needs, you'll be well on your way toward making a sound investment.
Knowing Your Limits as a DIYer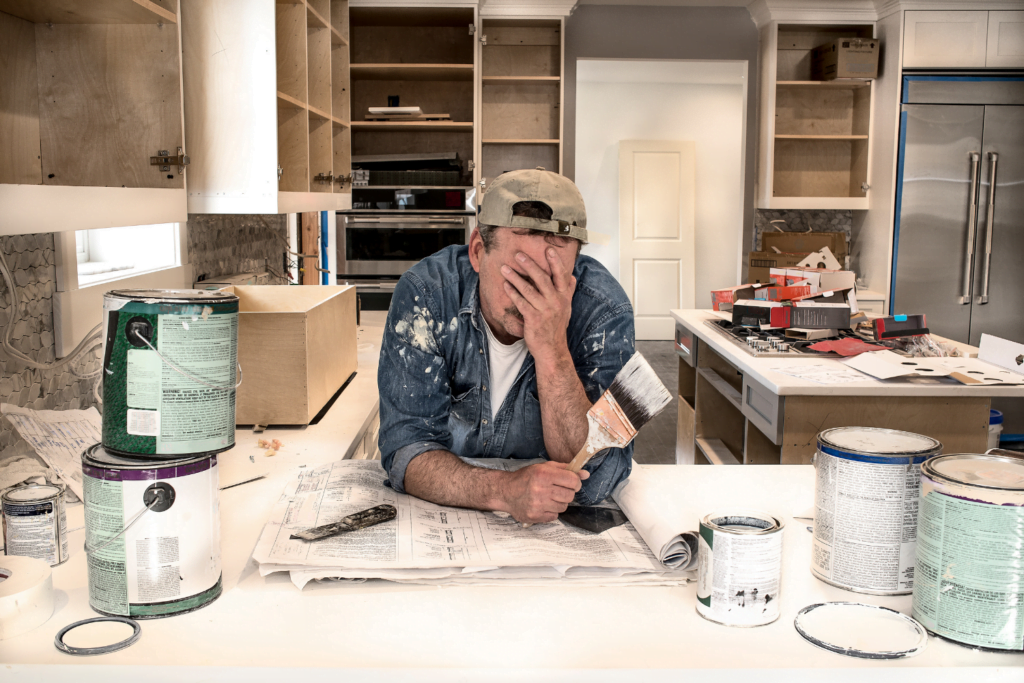 Sometimes, it takes someone with a trained eye and a greater level of expertise to see potential greatness in tired, run-down fixer uppers. While buying and renovating these properties can be a great way to create a property that fits your needs and tastes, it's important to be aware of your limits as a DIYer. Knowing when to call in a professional can save homeowners from costly mistakes and the hassle of extra repairs – making the end result of their home remodel better than they had originally anticipated.
Wrapping Up
Fixer uppers can be a great option for those looking to get the home of their dreams without shelling out for a move-in-ready property. However, buying a fixer upper is more complicated than buying a move-in ready home. There are many different factors to consider when purchasing a "fixer" and laying out a renovation plan.
At the end of the day, it's important to weigh all the pros and cons of investing in a fixer upper before taking the plunge. Think carefully about your budget, timeline, and desired outcome when planning your fixer upper project. Once you have all of this information at hand, you can begin the exciting journey of transforming a fixer upper into your dream home!
If you're looking for assistance with your fixer upper project, FD Remodeling Contractors Atlanta is the best team to help you. Our team of highly experienced contractors can help you turn any fixer upper into a beautiful home. Give us a call at 404-857-5582 and find out what we can do for your home remodeling needs today!