Are you thinking of renovating your house? If so, this renovating a house checklist is for you. It will help you stay organized and ensure that you do not forget anything important during and even before the renovation process.
Here's what we will cover:
1. Preparing for the Renovation
Establish Your Goals
Determine Your Budget
Get Estimates
Schedule the Renovation Timeline
Know Your Renovation Essentials
Choose the Right Renovation Team
Prepare the Necessary Paperwork
2. During Renovation
Make a Schedule
Conduct Calendar Check-Ins
Now let's get into it!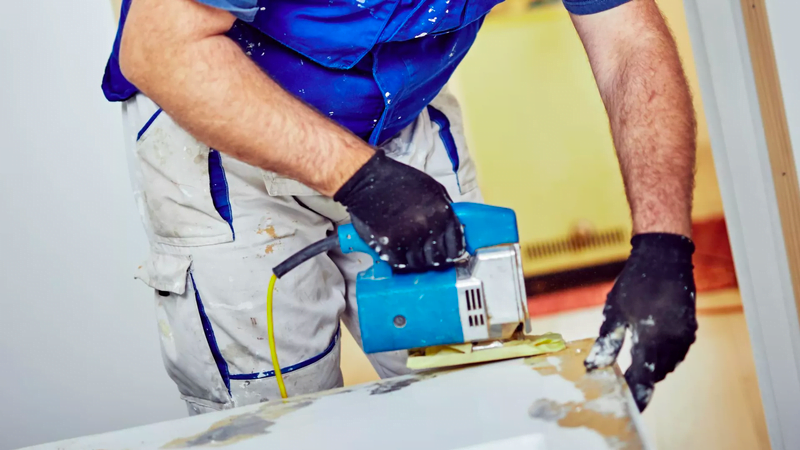 Renovating a House Checklist: How to Prepare for the Renovation?
If you are considering a renovation, there are a few things you should do before starting. Know what these things are before you start the renovation process.
Establish Your Goals
Are you looking to update the entire house or just one room? What improvements are you most interested in making? Once you have decided on your goals, it will be much easier to figure out what needs to be done in order to achieve them.
Determine Your Budget
This is key to any renovation project and is a must in every renovating a house checklist. And that is knowing how much money you are willing and able to spend. It will help limit your options and ensure that the renovations you do make are worth your investment.
Start by looking at your current living space and estimating the cost of updates you would like to make. Make sure to also include any unforeseen costs, such as damage that occurs during the renovation process. From there, add on any additional costs for the following:
Materials (paint, flooring, appliances)
Labor (electricians, plumbers, carpenters)
Permits
Inspections
Contractors
Get Estimates
Once you have a good idea of your budget and the scope of work you are interested in doing, it is important to get quotes from reputable contractors. Have them walk you through their services and give an estimate for each phase of the project. This will help ensure that everything goes as planned and that you aren't overspending on unnecessary items or services.
Check us out here for a free contractor estimate!
Schedule the Renovation Timeline
Keep in mind that renovations can take time – be sure to factor this into your timeline so that everything runs smoothly. Factor in time for the following:
Pre-planning
Permits
Materials acquisition
Construction staging
Post-renovation cleanup
Renovating a House Checklist: What Are the Other Pre-renovation Must-Haves?
Know Your Renovation Essentials
When renovating a house, there are a few things that are essential and can't be skipped. These include updating the following:
Plumbing
Wiring
Heating and cooling systems
Replacing old windows and doors with new ones.
Adding insulation to the walls and ceilings.
Painting the exterior of the house or any parts that need it.
Getting new flooring or tile in the bathrooms or kitchen.
Updating fixtures and hardware in the bedrooms.
Rearranging furniture to make more room.
Installing new security systems.
Choose the Right Renovation Team
When renovating a house, it is important to select a team of professionals who are skilled at the task at hand. This can be a difficult decision, as there are numerous skilled professionals available. However, this is a must in every renovating a house checklist. Some factors to consider include:
The expertise of the team.
The team's experience and track record.
Their availability and willingness to work together.
The cost of their services.
The team's approach to the renovation project.
Go check out our remodeling services and who knows? We might be the right team to do the job for you.
Prepare the Necessary Paperwork
When it comes to renovating a house, paperwork is incredibly important. Whether you're coordinating with your contractors or signing contracts with vendors, it's important to keep track of what's happening and make sure everything is on schedule. Proper paperwork also helps ensure that any disputes, later on, are resolved correctly.
Once all permits are in order, it's time to get started on the renovation project. However, before starting any work, see to it that all necessary adjustments are made.
Renovating a House Checklist: What to Do During a Renovation?
Make a Schedule
Make a list of all the work that needs to be done, including dates and times and when each task should be completed.
Talk to your contractor about their availability and what they can do.
Make sure to check in with your contractor often so you are both aware of any changes or delays.
Conduct Calendar Check-Ins
Talk to your contractor about when they will start working on specific parts of the project and make sure to give them a time frame that you are willing to live with.
Once work starts, make sure to check in with your contractor regularly so you know how things are going and if there are any problems or unexpected issues that arise.
Renovating a House Checklist: Check That Off with FD Remodeling
Renovating can be a lot of work, but it's also an exciting opportunity to update your home and make it more comfortable and functional for you and your family. So go ahead, check that renovating a house checklist off, and contact us for any questions about our services.