Home renovation doesn't have to be expensive. Just the thought of doing some renovations in your house can already make you stress. So why escalate your stress level by going broke after? Learn how to renovate a home on a budget instead.
The costs of home renovation can quickly add up without you even realizing it. So it's important to plan it well if you don't want to be surprised. Check these home renovation budget tips before getting started.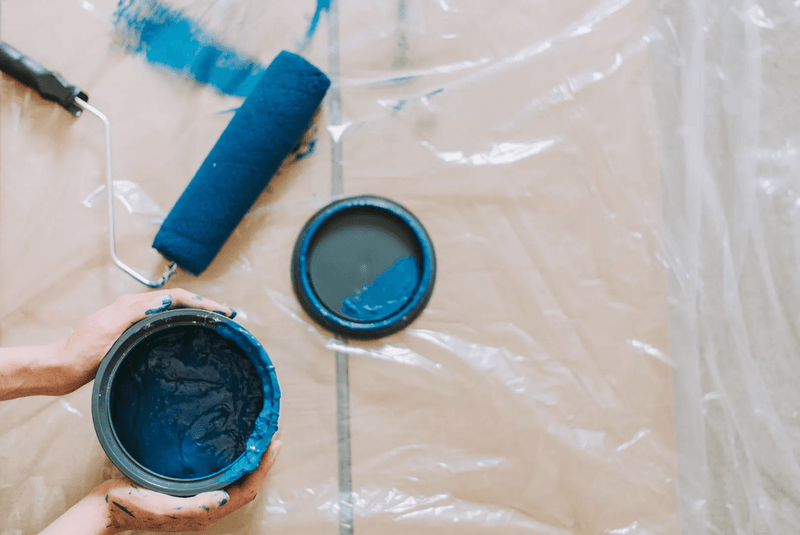 How to Renovate a Home on a Budget
Revamp your space without spending a lot of money. Cut cost on your next home renovation project with the following tips.
Do It Yourself
Doing it yourself may take you more time to update your house, but it will not cost you that much. However, that doesn't mean that you are already allowed to do anything that is out of your skillset. Like electrical wiring or creating a plumbing and piping plan.
DIY only what you can. But if you don't have the skills and the tools to do a home renovation project, see to it that you understand what the contractor asks you to pay in case you need to hire one.
Use Recycled Materials
Aside from applying a creative approach to make your house look more beautiful, also consider using recycled materials. There are surplus shops that sell lightly used appliances and furniture, as well as building materials. Set enough time to shop for materials so you can grab the best deals.
Learning how to renovate your home on a budget while making your dream home a reality will not only save you money. You are also making it more salable once you decide to sell it in the future.
Save Up Before Starting
The first thing to saving money on home renovation is to save up before even starting the project. But if starting on a home improvement project using money from your pocket is not possible, FD Remodeling offers great renovation financing options.
Set a Firm Budget
Strategically renovate on a budget without breaking the bank. Set a firm budget while giving allowance to possible additional costs.
Have a Backup Space
Always set up a temporary yet functioning backup space before starting to renovate your home.
More Pro Tips on How to Renovate a Home on a Budget
Make your home renovation a smooth process with more helpful tips and ideas from the experts.
Make Small Changes with Big Impact
If you can't make a total home makeover at this time, look for small changes that you can make around your house instead. By simply replacing your door, you will make a big difference in making your house look prettier. You can install it yourself and spray the doorknob with bronze paint for finishing touches.
You can do the same with your kitchen cabinets instead of replacing them. With just a few cans of paint, you will be able to give your kitchen a new look.
Giving your house an updated vibe is possible by making small changes with a big impact. Replace only those that can't be upgraded and use new paint color to give original pieces a new look.
Choose Long-term Investment
Only do home fixes that are considered a long-term investment. Once you plan for a home renovation, keep in mind that your goal is to upscale the value of your house.
Knowing how to renovate on a budget means knowing where to invest your money while planning on the renovation. See to it that you will have a long-term return on investment. Research and compare sale prices between homes that were renovated and those that are not upgraded.
Spend your money on renovations that are worth spending on. Resurfacing an old cabinet with a wood veneer, for example, is less expensive than buying a new one. As a result, the market value of your house will increase, although you did not spend a lot on the resurfacing.
The goal of home renovation projects is not just to allow you to come home to a more beautiful house. Guarantee that what you spent today will return in the future.
Need help with your home renovation budget?
As a leading construction company in Atlanta, FD Remodeling understands that home renovation is an investment. And the good news is we offer renovation financing options. In less than 2 minutes, you can get your personalized rates.
Aside from a variety of payment options, you don't have to worry about your credit score being affected. So become qualified and get your rates now.
Make your home your most valuable asset by letting FD Remodeling give you the best home renovation service. As your one-stop shop for all your renovation needs, we give you the best tips on how to renovate a home on a budget. Work with us for a quality yet affordable home renovation.