With the kitchen being one of the most important parts of a house, it is also vital to have access to it easily. So see to it that your kitchen will add value to your living space when you design your house. And here's how basement kitchenettes will make your living area more convenient and saleable in the future.
A basement kitchenette is a small cooking area in your basement that usually has a microwave, a refrigerator, and of course, a sink. And it is not only important to have a beautifully designed kitchenette. For it to be a good investment, it must make your living area more functional.
Find out how a basement kitchenette can add value to your home for the following reasons.
How Do Basement Kitchenettes Add More Value to a Living Space?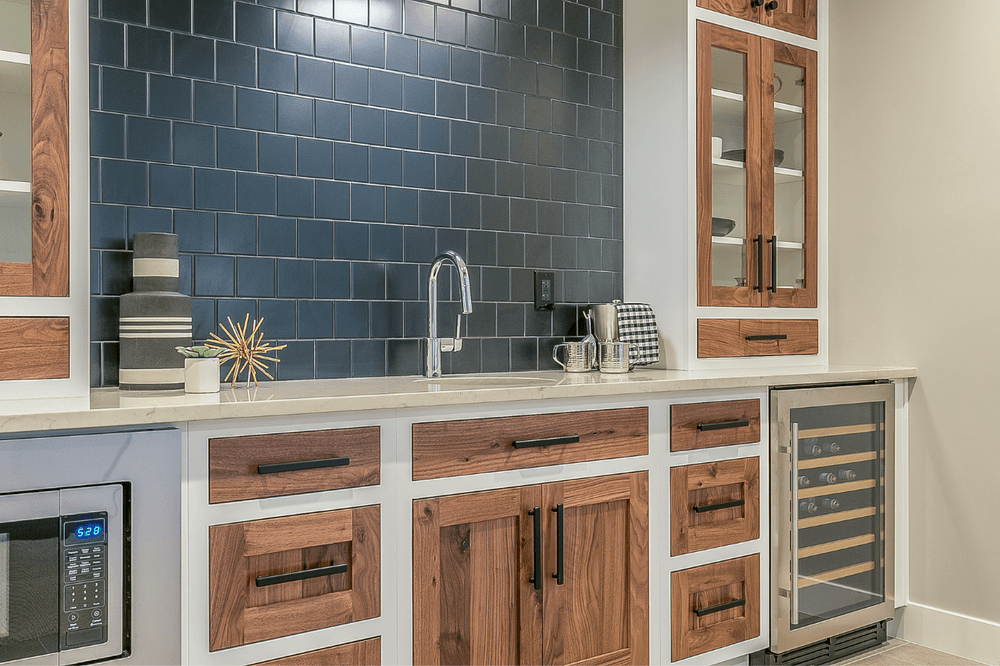 Now there is no reason not to remodel your home for a basement kitchenette once you find out how it can make your space more functional and valuable.
More Storage Space
Having an extra functional space at home means more storage space. Basement kitchenettes with open shelving or kitchen cabinets installed are way more efficient. And while trying to make the most out of your space by having a kitchen island, a beautiful countertop is also a great addition.
Just be creative and let your imagination work in designing your next basement upgrade.
Highly Convenient
Basement kitchenettes are less of a hassle to add to your home. This means additional plumbing works like installing a new pipe are no longer necessary. Since the area itself is already close to the drainage system of your house, adding a sink will be more convenient.
Aside from the water, you can also take advantage of the existing gas lines and other utilities. This means you can save more on construction expenses.
The circuit panel board is also most likely found in the basement. So this will make adding wall lighting and electrical outlets a lot easier. In other words, you will be able to add extra living space to your house without breaking the bank.
Cost-Efficient (Don't Miss This Chance of Having Basement Kitchenettes)
The cost of buying yourself a bigger house or building it from scratch is way higher than adding a kitchen to your basement. Plus, if you are also planning on getting an additional income, having your basement rented out is a good idea.
Basement apartments are only functional with their own basement kitchenettes. Of course, no tenant will be interested in renting out a living space without a cooking area. And it will be easier for you to find a tenant if your tenant will be using a separate kitchen.
You may check our financing options to have your home renovated without having an impact on your credit score. Get your personalized rates in one minute or less.
More Benefits of Having Basement Kitchenettes
Time-Saving
You have no idea how time-saving basement kitchenettes are until you have one at home. As long as it is fully functional, you will be able to reduce the amount of time needed to do something. You will no longer keep running up and down the stairs to get something, or in case you forgot something upstairs.
A basement kitchenette is an ideal space to spend quality time with your family. It can also be a great spot to hang out with visitors on special occasions. So you now have no reason for disturbing the whole household with all the cooking and entertaining while having others around. Those who have smaller kids or aging relatives living with them will greatly benefit from this. It can also make any gathering more intimate and private.
Open to Any Design
Compared to designing the main kitchen, playing around with layouts and experimenting with designs are more possible when it comes to basement kitchenettes. You can even mix up a home theater with a kitchenette in your basement. Or you can make a family room on one side and a kitchen on the other side. This will give you more freedom on the layout and design.
Being able to plan your kitchenette according to your preferences and needs is way more practical. No wonder more and more people are now interested in adding a kitchenette into their basements.
Greater ROI
Adding basement kitchenettes doesn't only mean you got to spend your hard-earned money on the renovation. It may look like that in the present but it is actually a good financial investment for the future. It makes your home more resaleable and increases its value by up to 85 percent.
When it comes to home renovation projects that give you the greatest return on investment, remodeling your basement is equivalent to remodeling a kitchen. So upgrading your basement is a wise move if you want a better financial return in the future.
If you are planning to make your house available in the market, see to it that any renovation that you will make will add value to it. And this can only be made possible through a high-quality construction of a good design.
When thinking of remodeling a basement, the goal is for someone to see it as a part of your home and not just some extra room below your main floor. This will make potential buyers more interested in your property in the future.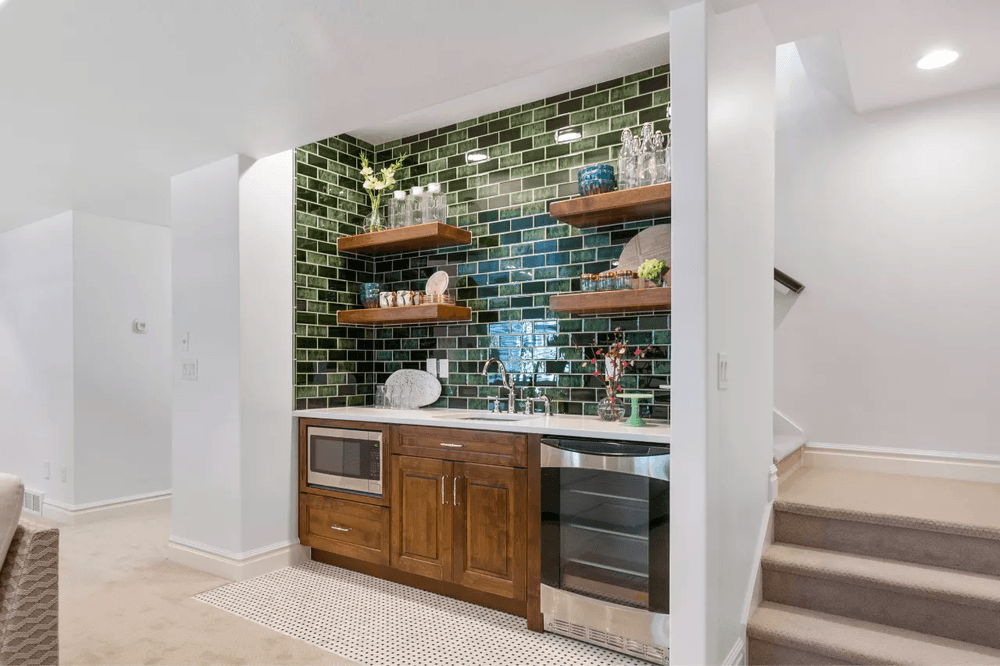 Do You Have a Home Remodeling Project in Mind?
Remodeling your home will allow your family to enjoy living in it for more years. But any home remodeling project requires more planning than you can imagine. To make the process easier, FD Remodeling offers both remodeling and renovation services.
We are a home remodeling company that focuses on turning the ideas of our clients into an unforgettable experience of transforming their homes. So if you are planning a kitchen remodel or any home renovation project, you already know what to do. Our remodeling experts will gladly help you.
Do you have a home remodeling project in mind? Here's how we can help you. Send us a message so we can get your basement kitchenettes started.