5

 

Living

 

Room Remodeling

 

Ideas

 That Add 

Value

 to Your Home

A living room is an essential part of any household. If you're looking to remodel, it can be difficult to come up with ideas on how to get the most out of your living room. Whether you're looking to resell or just want to make your home a little more comfortable, these remodeling ideas for your living room are a great way to make sure you're getting the most out of the space you have available.

1. Open the room as much as possible

No matter how much room they have available, most people are choosing to go with an open concept. The idea is to make the room look as large as possible by not closing off rooms. If you share one living room and kitchen area, then you might want to consider keeping it as open as possible.

Using furniture to close your room is an outdated concept that can make your living appear smaller than it actually is. So, try to avoid using the couch as a half wall to separate your room and try to put your furniture against a wall or window to allow the use of the entire space. There is no need to have a specific line that separates rooms in your home, so have your living room and kitchen look like one large space.

Also, consider knocking down a wall or two if they aren't needed in order to combine rooms together. Combining your living room and dining room can create a more open space that can make your home seem a lot larger.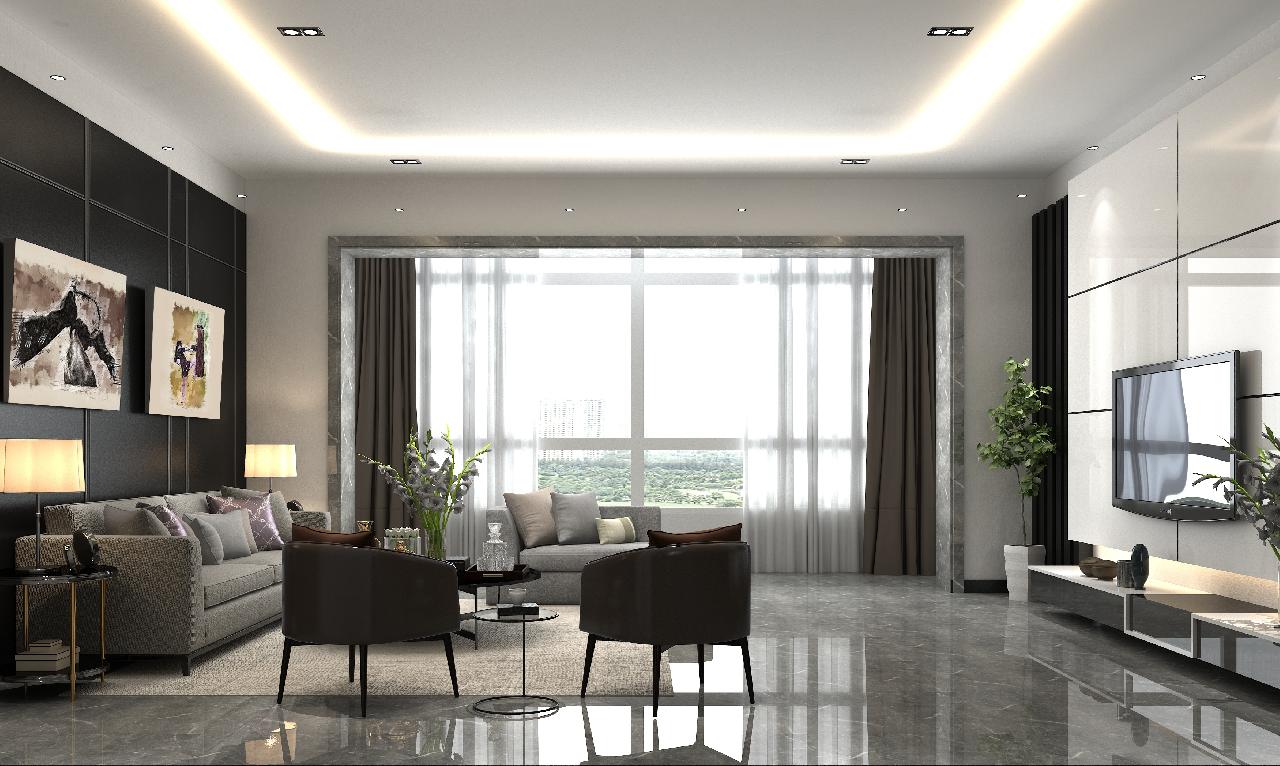 2. Change your color scheme:
This can be as simple as buying new furniture, or you can go all the way and paint your walls too. Either way, changing the color scheme or type of paint finish in your living room can give you a fresh new look without needing to make any major construction changes.
Try to stick to neutral colors that can be built on, and then choose some colors that pop to accessorize. Keeping the paint neutral is key because you don't want to have to constantly repaint. But don't be afraid to get furniture, décor, or pillows in colors that really pop.
3. Switch up the flow of traffic:
Consider changing where your furniture guides you in your living room. If your couch makes it difficult to get to the hallway entrance so you usually end up walking through the kitchen, then consider trying to rearrange your furniture in a way that leaves you an open path to the hallway.
You never want to have to squeeze by your furniture to get where you want to go. If your furniture is causing problems with moving through your living room, then consider buying new, smaller furniture that fits better. Rather than keeping that old couch that you love, try out a love seat to save some space. Try out some individual chairs to open the room and make your living room look bigger.
4. Update your doors and windows:
When it comes to living room remodeling, getting new doors and windows can make a huge difference with how your living room looks. If you have a door in your living room, then consider switching to a sliding glass door to allow more light into the room. Sliding glass doors give you more space because you won't need to arrange furniture to allow for room to open the door. Consider updating your windows to also allow more light into your living room.
New windows or doors can make your living room feel brand new. It also gives you the chance to update your curtains or window coverings. While adding bigger windows can make a big difference in how your living room looks, it also doesn't take up any more room. So if you're tight on space, this is a great remodeling idea that won't cost you any valuable space.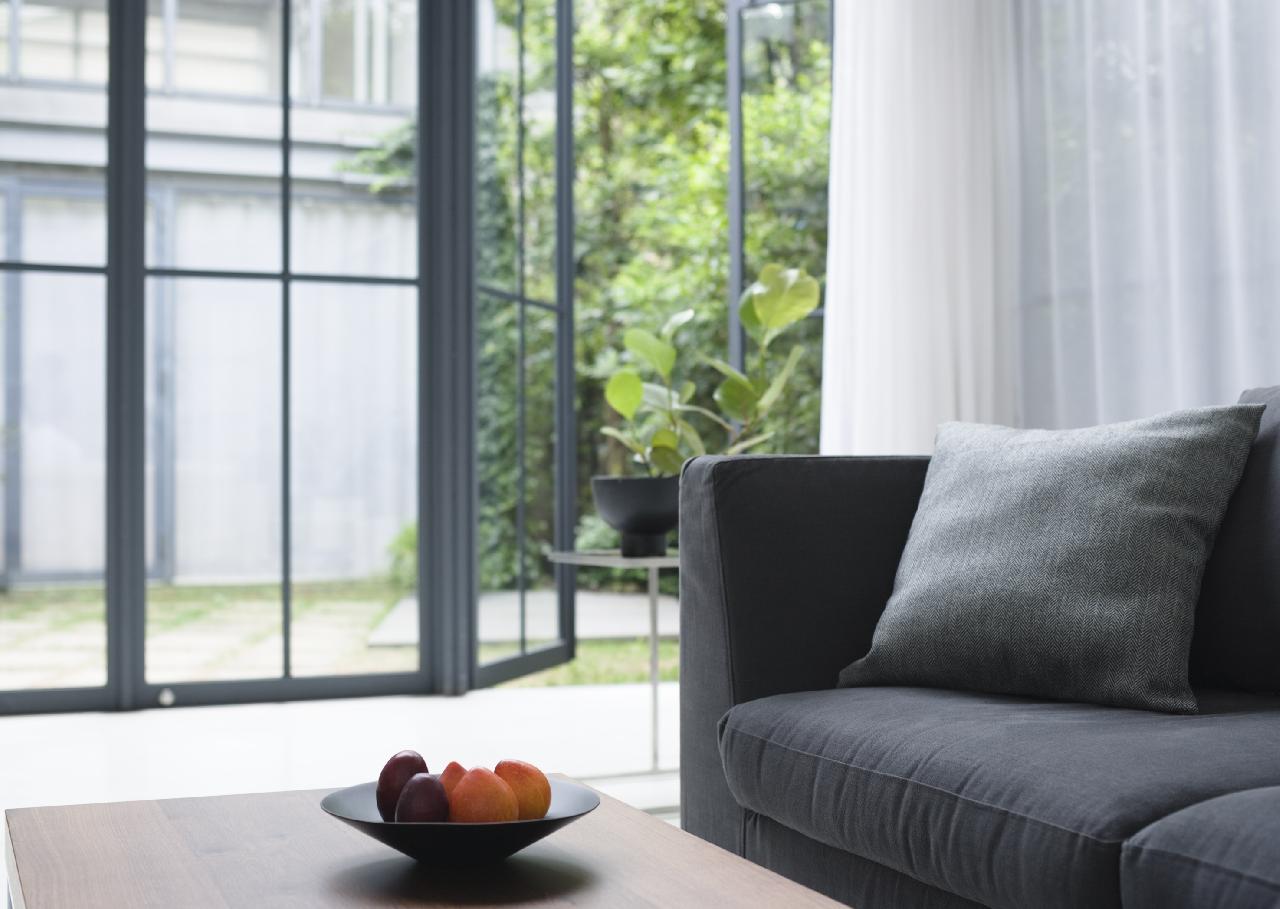 5. Statement lighting:
Lighting in any living room remodeling project is vital but often left as the last piece of the puzzle. Before you remodel, consider how you can change the lighting in your living room. So much time is spent in this room that it is important to have plenty of lighting. In order to do this, consider if your room has room for large statement lighting or if smaller lighting pieces fit better.
With large statement lighting, there are so many options available like a beautiful chandelier or even a large lamp. These pieces should be planned ahead due to the amount of space they require. If your living room space is a little smaller, consider thinner lamps or even desktop lamps to add to end tables. Switching up the lighting in your living room can make it feel like an entirely new room without much effort on your part.
These are just a few remodeling ideas to consider for your living room, that can add value to your home. While the living room is probably where you'll spend most of your time, don't be afraid to try something new. The most important part of remodeling is to make sure that you create a calming space that you want to spend your time in. If you need advice on remodeling your living room, contact FD Remodeling for a free consultation.