Can't Decide between Traditional or Modern styles? Choose Transitional Style for Your Home Remodel
When thinking of remodeling your house, there is always the question of going on about whether to go with the classic traditional theme or the modern contemporary themes. This dilemma can have you with a half-modeled house without a theme or the same old one because you cannot find the way to go. If this is your situation, the transitional style home remodel is here to save you.
For quite a while now, the transitional design style of remodeling is one of the trendiest ways to, well, transition in remodeling. Feeling lost? Let's define some of these terms.
The traditional style is a home interior and architectural style that works incorporates the styles of old Europe.
Modern style styles are some of the architectural and interiors that tend to include minimalism, open styles, and sleek lines. They also make use of manmade decor and styles such as metal, glass, and concrete.
The transitional style is an architectural and interior style that incorporates elements from both traditional and modern home styles.
When considering getting your home into transitional style modeling, here are some of the elements to help nail the look.
The color schemes
Modern style has a color palette of neutral colors. Mostly, they include grey, black, or white, or a blend of all threes. Traditional homes on the other hand have bolder colors. Mixing this up can have you create an accent space that features a bold accent color. The accent color becomes the focus of a highly neutral room.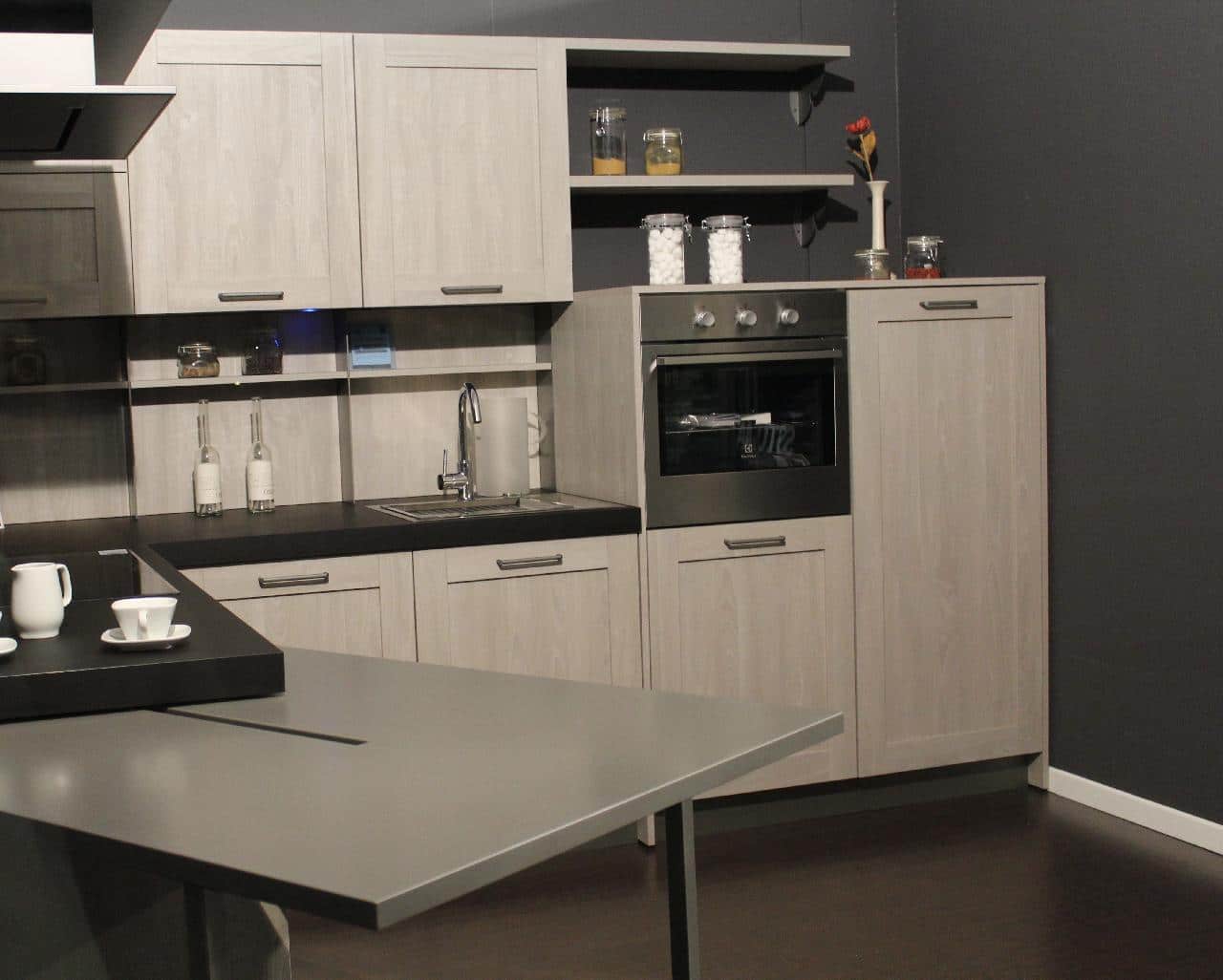 Transitional Kitchen Design
Appliances in the transitional kitchen are stainless steel to blend in with the colors. They should also preferably be energy efficient. In essence, there are very few colorful colors involved. In a transitionally modeled kitchen, the appliances are also paneled to level with cabinetry to ensure a neat, sleek look with clean lines. The transitional kitchen might have some open shelving but for ornamental use rather than functionality. There is the heavy use of storage to reduce clutter on the open countertops.
Lighting
Lighting in a transitional interior borrows elements of statement lighting from modern style while retaining some of the traditional overhead lightings. Pendants have become a common feature especially in kitchen islands and dining tables. To incorporate the traditional style lighting, you can put some lighting below shelves, using lanterns and lamps and the statement chandeliers.
Blending them together, there are enough aspects of lighting that can bring transitional lighting in a home to life.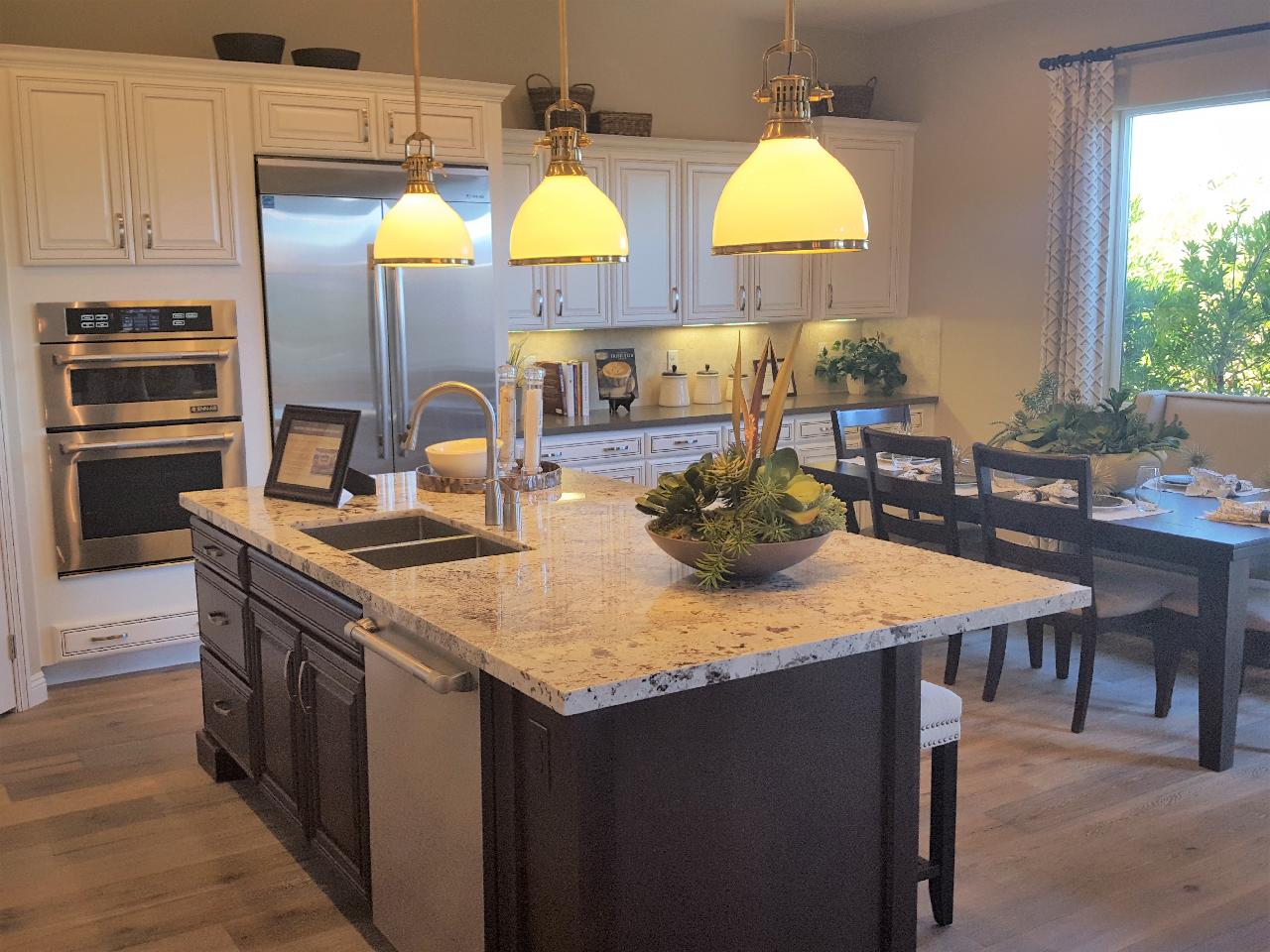 Flooring
Flooring is one aspect that grounds the transitional style. Hardwood flooring is one thing that has stood the test of time. It is a blend of both contemporary design and traditional design elements. There are also plank floors that can include wood or look-alike wood that can bring a rich earthiness and neutrality to the transitional space. Using tile and marble of rich and dark colors is considered in areas like the bathroom and islands to bring out the allure of sleekness. The floors should also be more linear than curvy. This will mean sharp ends to the floors, countertops, furniture, and more. With the right pairing of lighting like a striking pendant, you can achieve an allure of a minimalistic look with a timeless trend.
Interior Pieces
In many traditional style and modern styles, there are some statement pieces that bring the interiors of the house to life. In some traditional houses, there could be the piano, the floral sofa, a crystal vase, hardwood furniture, and more. Wood is still a trusted material for both styles, so many pieces of furniture in transitional style still rely on them. However, the seat material heavily borrows from modern styles, so it can include plush leather, suede, or sophisticated chenille.
A modern design would probably have metal statement pieces like artwork, gold faucets, or an abstract piece. Blending these two can create a visual feast of interior design. For transitional remodeling, a metallic side table, some copper ornaments or other metallic accessories can bring your home to life. One of the common statement pieces in transitional lighting is mirrors with very intricate and tasteful frames.
Carpets are another important statement piece for a transitional-style home. You can select based on the texture, the pattern, or the design you want. You can go with the classic woven and intricately patterned carpet or the modern neutral-colored ones to blend with the color scheme. You can also include a throw rug or some throw pillows on your sofas that match the carpet for an even blended look.
Transitional styling is a great choice for home remodeling because you get to enjoy the best of both worlds. However, it can be a little complex to bring to life. Consult with an interior designer or read up more on them before you take the step to ensure the last result is a compact, seamless and sophisticated look rather than a confused interior.
Thinking of starting a home remodeling project, get in touch with FD Remodeling of Atlanta to discuss your ideas and get a free quote today.