When planning and designing your new home kitchen, the sink is often the first piece of equipment to place on the plan. This is really the central hub of a residential kitchen. Once you locate the kitchen sink style, the appliances will naturally find a home nearby.
It is a good idea to determine the size and sink style at the beginning of the project. If the sink is being placed in front of a window, you might want to use the window width as a guide for the size of your sink, being sure there is sufficient room for the dishwasher adjacent to the sink.
After the size is determined, it is time to choose the style of sink to compliment the vision you have for your finished kitchen. There are many sink styles to choose from for classically traditional or sleek modern kitchen. Let's explore the most popular kitchen sink styles to choose from.
1. Single Bowl Sinks
Single bowl sinks are ideal for kitchens where space is at a premium. What is really nice about single bowl sinks is that they are available in a variety of depths, ranging from 7 inches to 11 inches. Deeper sinks are great for being able to fill a large pot with water. These sink styles are commonly available in stainless steel, copper, brass, enameled cast iron, and porcelain.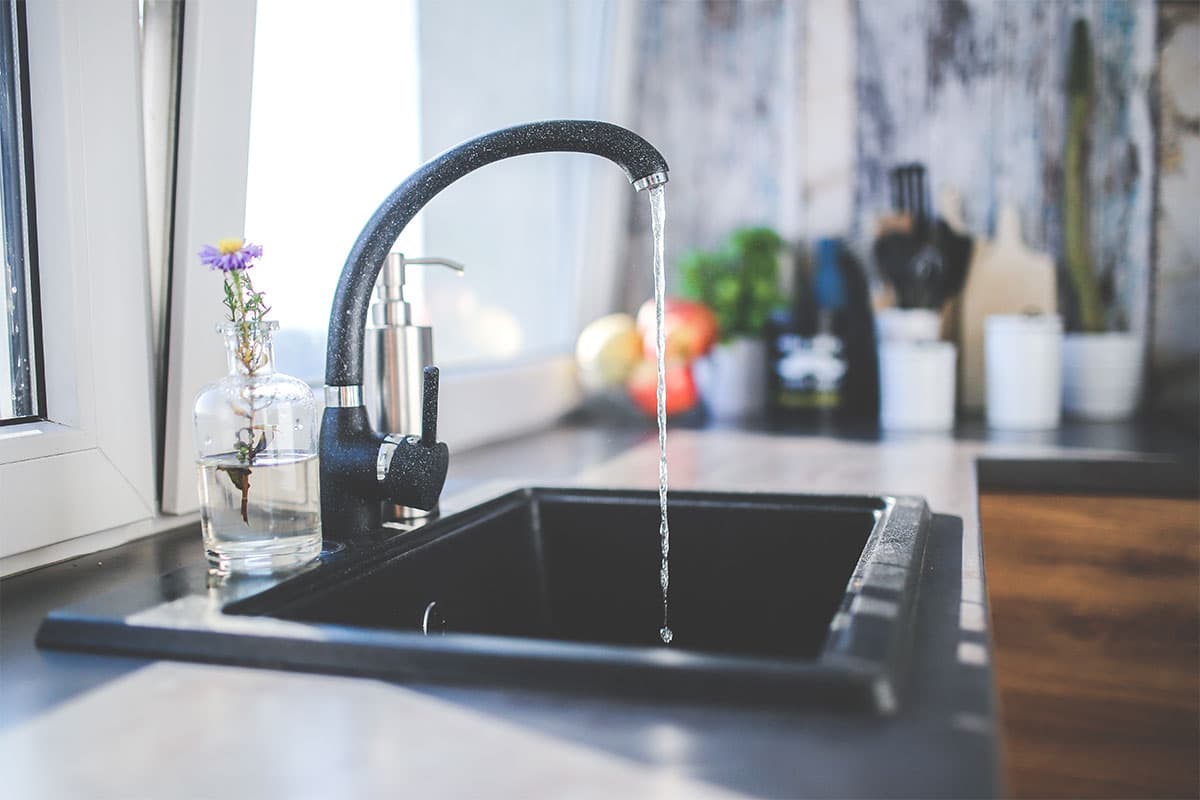 2. Double Bowl Sinks
If you have space, consider opting for a double sink. There are a couple of ways to go with double bowls. You can choose two identical bowls that are sized the same. Or, pick a double where one bowl is smaller and ideal for prep. In many designs, you can place a colander insert or a cutting board insert right into the rim of the prep sink. These inserts are available accessories from many plumbing fixture companies. Double sinks are most commonly available in stainless steel, in either a polished or satin finish.
3. Drop-In Sinks
A drop-in or self-rimming sink is one that has a rim around the perimeter that is supported by the countertop. This kitchen sink style is super easy to install. The countertop manufacturer will make a template of the sink and simply cut a hole so the plumber can just drop the sink into the opening before hooking it up. A drop-in sink is a good choice for either traditional or contemporary kitchens. These are mostly available in enameled cast iron and stainless steel.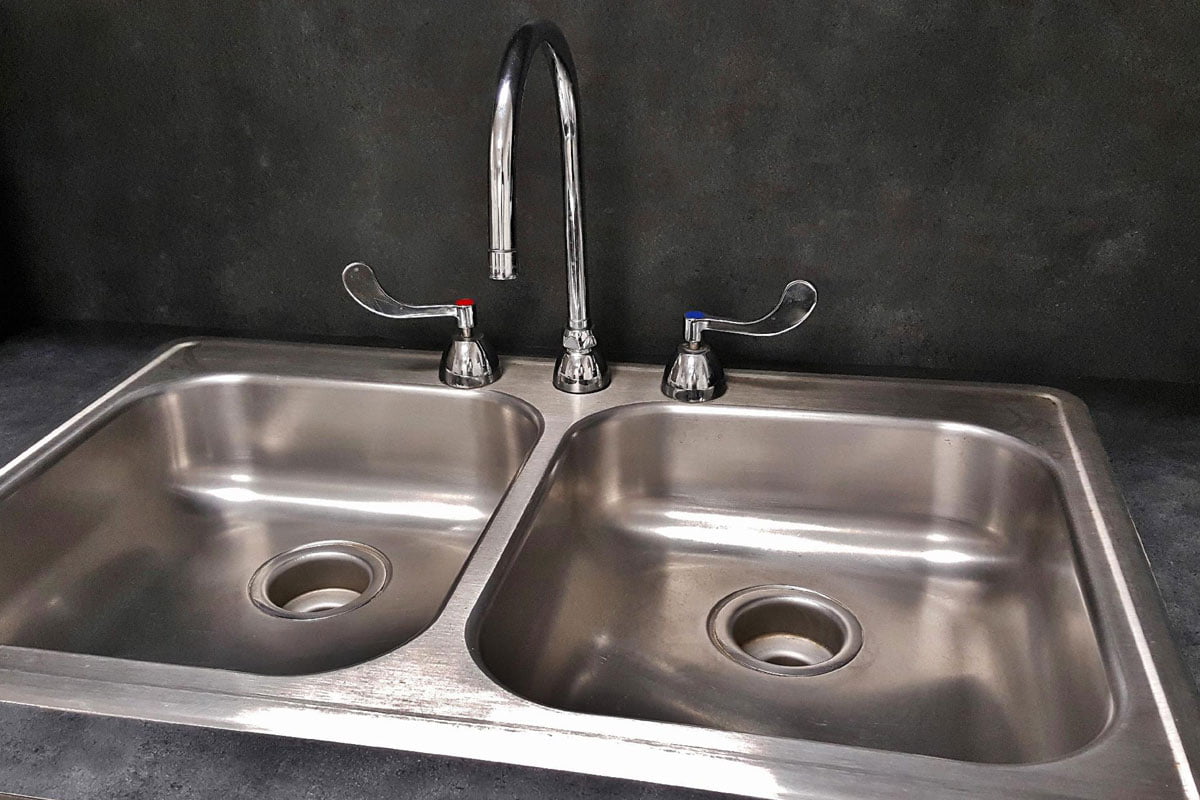 4. Undermount Sinks
An undermount sink, as the name implies, is one that is attached to the underside of the countertop. The appearance of this style of sink is quite clean. It is also easy to maintain. Undermount sinks are only appropriate for solid surface counters, such as granite, marble, quartz, or polymer. The countertop fabricator needs to be extremely accurate when templating for this type of sink installation. The sink walls can either be flush with the counter, or you can have the counter opening form a lip over the sink. Most undermount sinks are stainless steel because they are lighter in weight.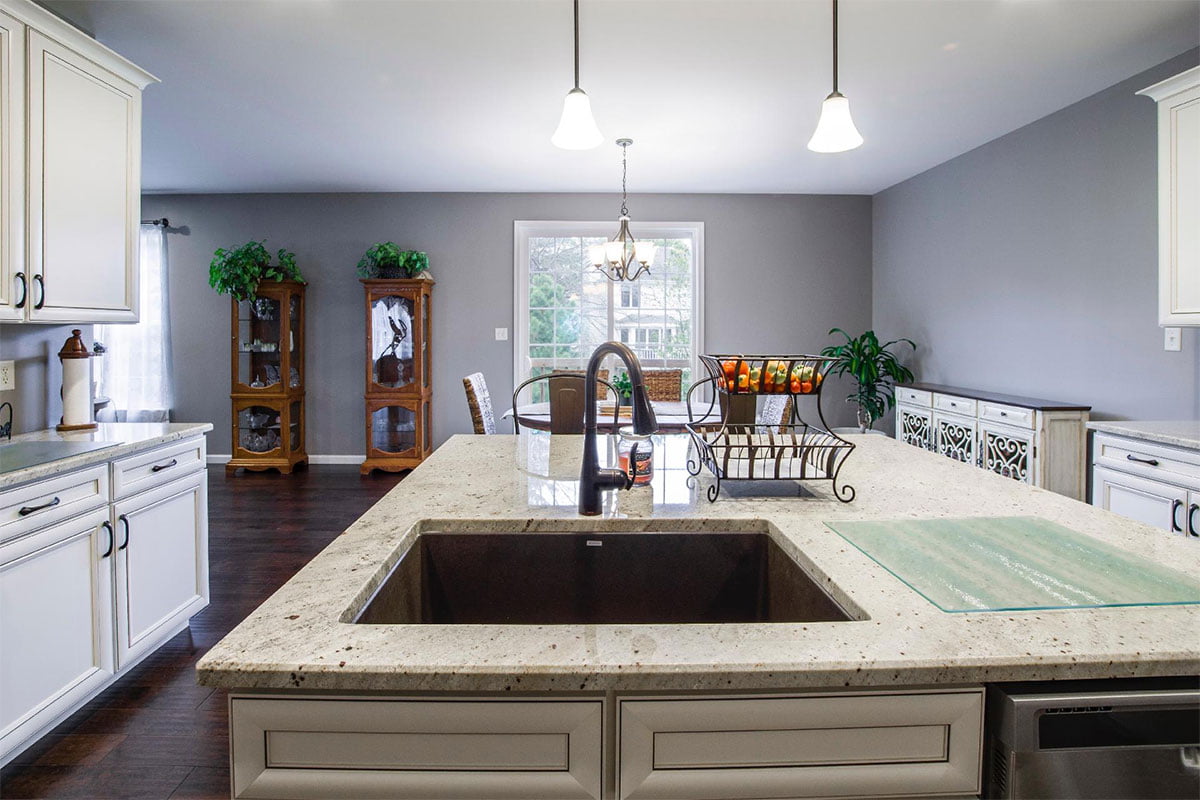 5. Farmhouse Sinks
A farmhouse sink, also referred to as an apron front sink, is timeless and a perfect fit for a traditional, rustic, or Shaker style kitchen. This sink style is often the focal point that sets the tone for the space. The front of the sink has a visible apron that neatly interrupts the countertop and cabinet front. Think of the look as akin to a small bathtub. These sinks are available in porcelain, copper, wood, and stainless steel. Most farmhouse sinks are deep and have a single bowl.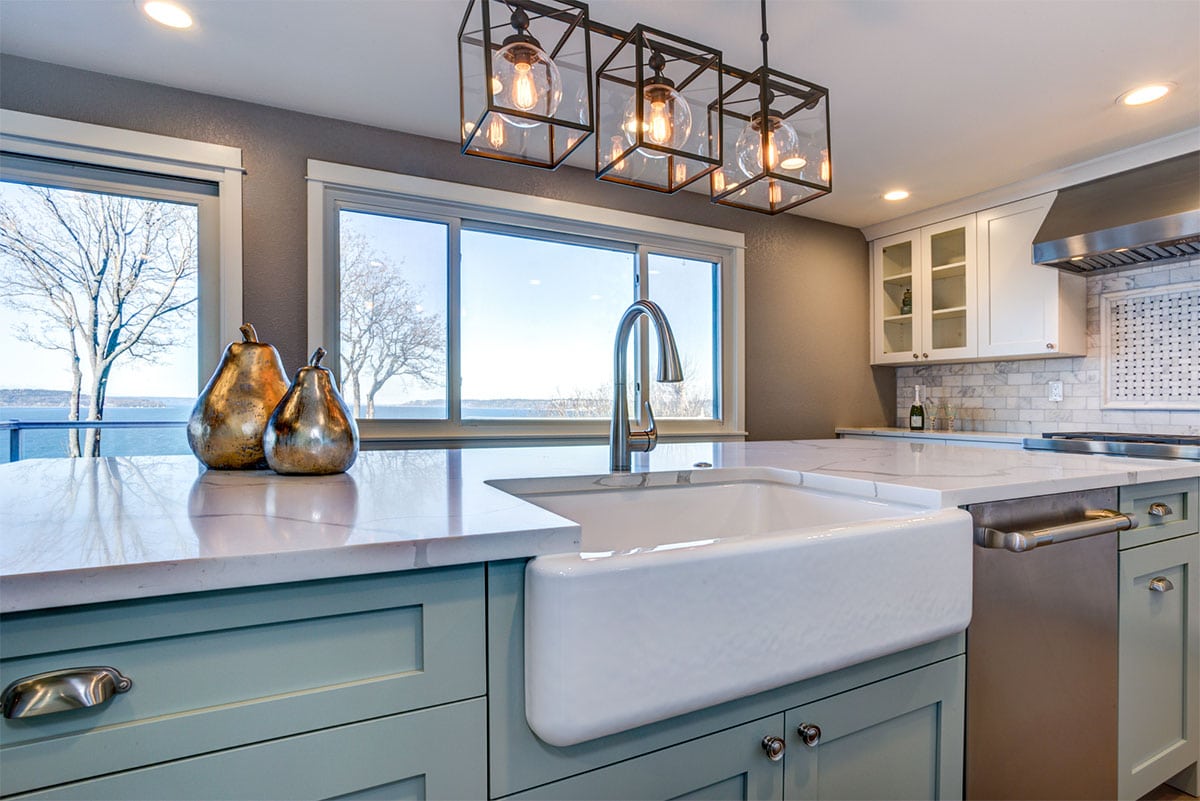 6. Integrated Sinks
The newest player in the sink market is a bowl that is integrated right into the countertop and is of the same material. There are no rims or edges to clean around. This is a sleek, modern look. These sinks/countertops are often made from polymer materials, concrete, stainless steel, or manufactured stone, such as quartz composite. There are a variety of interesting colors and fun patterns to choose from. You can completely personalize the kitchen with an integrated sink.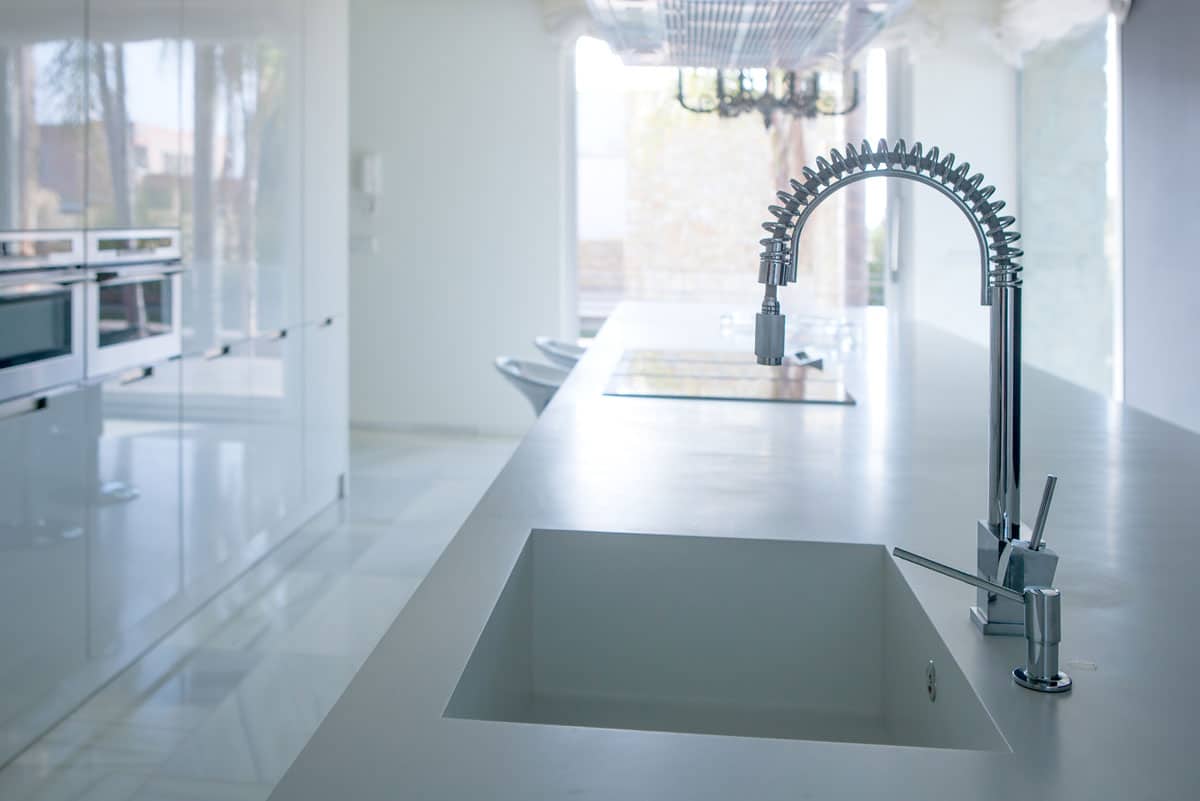 Final Thoughts
When you are ready to start planning your new or remodeled kitchen, start by shopping for the sink style you are most drawn to. This will set the tone for your kitchen design and layout. You can either go really traditional with a farmhouse-style sink or go contemporary with an integrated sink. Or, take the classic route with a stainless steel drop-in or undermount sink. Be sure to check out our article on kitchen remodeling ideas for some amazing design trends. FD Remodeling can help you with kitchen sink styles and your overall kitchen planning and construction. We provide commercial as well as residential remodeling services to the greater Atlanta area.