What is a Sliding Pocket Doors and How Does It Work?
Sliding doors are very convenient for those who have a small space. They help you make the most of your area by being able to open up as much or as little space as necessary for any occasion.
A sliding pocket door is a door that moves horizontally in or out of the wall. A sliding door can be used to make a room appear larger and can also save space in a narrow hallway. When open, it provides the same width as a traditional doorway – about 36 inches wide.
A sliding door is one of the most practical ways to update your home. If you are thinking about getting a sliding pocket door for your home, here are some tips on how to choose the best option.
Which Type of Sliding Door is Right for You?
Pocket doors are the perfect solution for any space that needs a more efficient way to open up the living space. They come in different types and styles, so there's bound to be one that suits your needs.
The two main types of sliding pocket doors are roller systems and sliding systems. These both differ in the way they work but they have one thing in common: convenience!
Roller systems work by rolling along the floor or track on an angle that goes up to 45 degrees. Roller systems can be installed on walls or ceilings and are perfect for rooms with high ceilings.
Sliding systems are similar to roller systems, but instead of rolling along tracks mounted to the ceiling; they roll along rails mounted on either side of a room.
What Are The Benefits of Pocket Doors?
Sliding pocket doors are not just more pleasant to look at than bulkier, swinging doors, they also occupy less space in a room and can be used to separate rooms from one another.
A sliding door is a versatile and cost-effective solution for many common problems. While there are many benefits of installing a pocket sliding door, below are the 3 main ones:
They take up less space in the room than swinging doors do.
Sliding doors are the best way to make a room feel open and spacious.
They allow for more privacy between rooms.
They offer a sleek look that helps them blend seamlessly with most inspirations.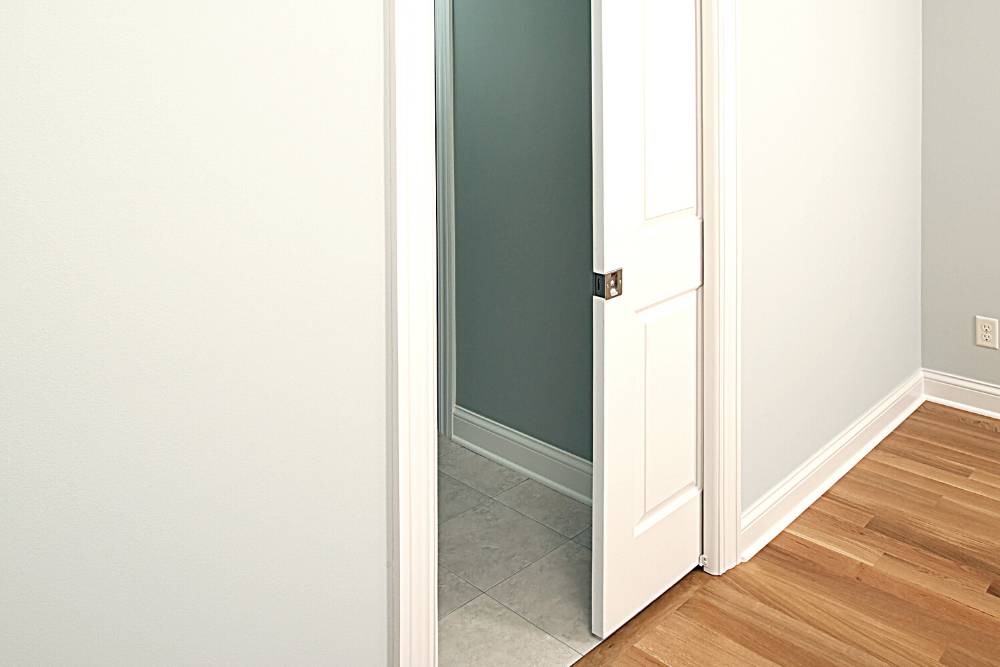 Tips on Installing a Pocket Door
The tips below are meant for installing a pocket door that slides into the wall and does not require any frame.
The first thing you need to do is measure your doorway and then order your pocket door panels from a hardware store or online retailer. The panels should come with all the necessary hardware needed for installation, including hinges, screws, and metal pins. You then install the hinges on the mounting brackets that come with your panels and attach them to each side of your doorway, making sure they are level with each other at all times.
Next, position one panel in front of the other so you have an opening large enough to pass through comfortably.Position these panels so they are level with each other as well as the wall. This will provide stability and ensure that the panels last longer.
The Best Sliding Door Brands on the Market
Traditionally, sliding doors have been a staple for homeowners looking to do some remodeling. They offer the best of both worlds when it comes to style and function. Their streamlined lines and clean aesthetic are perfect for modern homes while their functionality makes them perfect for small spaces or any home with limited space.
The sliding door market is dominated by very few brands – Anderson, Alside, Renewal by Andersen and Pella. These brands have been dominating the market since they were created in the 1960s and 1970s because of their reliability in quality control as well as their reputation in the industry.
Hire a Professional to Install Your Pocket Door
Pocket doors are designed to fit openings that are less than a standard door width. They require careful installation and if not installed properly, can cause damage to the door. It is best to call FD Remodeling for a free estimate on installation of your pocket door. We offer many installation services to include decking, window and door installations, insulation, and so much more. We are committed to providing the best quality products and services.