The value and comfort of a patio can be added to a home as it can serve as a place for entertaining, a place for cooking, or even a place to just relax.
You have made the difficult decision to build or remodel a patio, it's a step out of the back door. If you are not going to be using a concrete slab – or if it is replacing an existing one – then you need to choose materials that are more than just pleasing to the eye. To build a patio that will last, you need to use materials that are strong and durable.
Patio with Water Feature
There is nothing better than a backyard waterfall and stream to enhance the beauty and tranquility of your patio. This multi-level poured-concrete patio designs includes a water feature as well as low-maintenance landscaping that adds a splash of color to this neighborhood.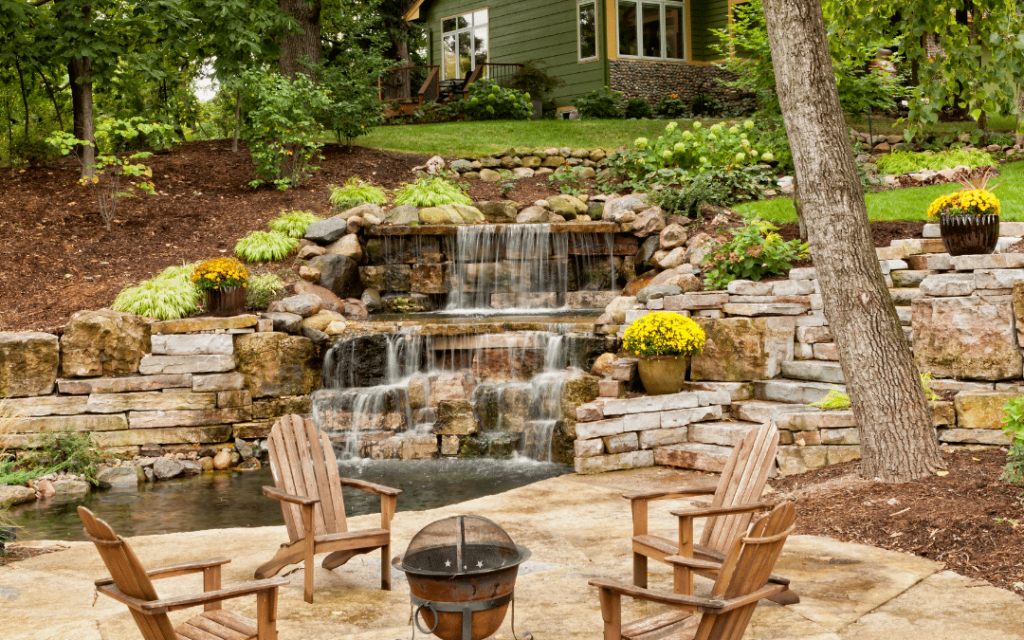 Poolside Pergola
In case you have a pool outside, you're likely to want a place to relax in a shady spot after taking a dip or to enjoy the view while watching others in the pool. An umbrella placed over a lounge chair can provide a shaded area, but a pergola has the ability to create a large shaded area large enough for entertaining and serving as an anchor to the landscape.
It is important to coordinate the design of your new pergola carefully with the overall architecture and design of your backyard so that you can make informed decisions regarding colors, materials, and design.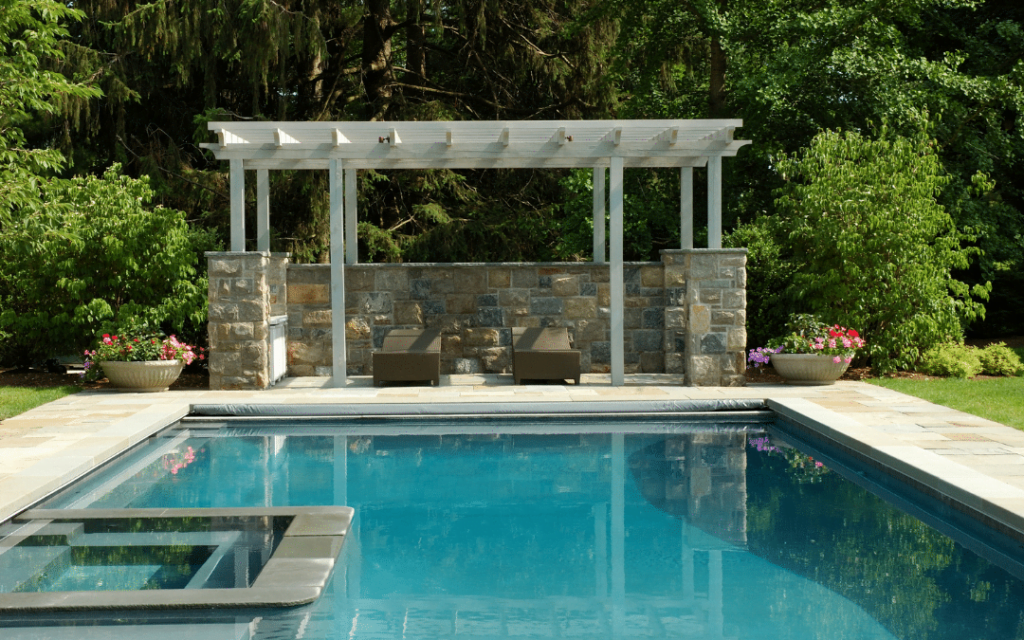 Patio Outdoor Kitchen
An outdoor kitchen will inspire any home cook to ditch their indoor kitchen when the weather's nice. In fact, the act of cooking on an outdoor barbecue or grill has evolved into a favorite at-home activity that is only inspired by the mouth-watering aromas and seasonings that come with the culinary experience. No matter whether planning a small family meal or a weekend party, an outdoor well-equipped kitchen is at the top of many homeowners' lists when it comes to home improvements.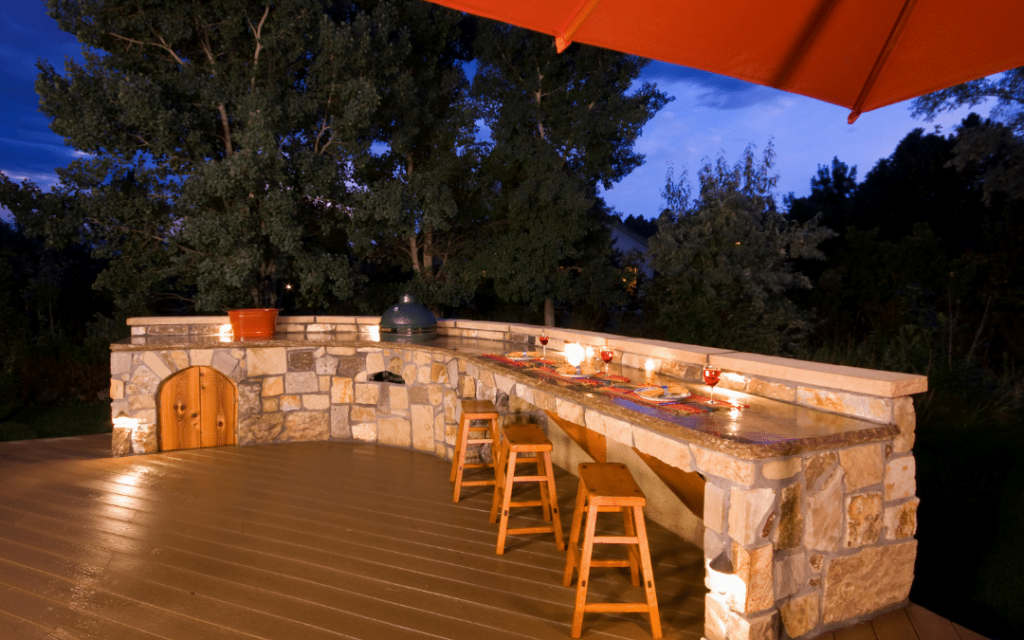 Patio Designs with Brick Fire Pit
There is something about a fire which invites gatherings almost naturally, so when you incorporate a fire pit into your landscape, it is important to think about where and what you will surround it with.
No matter which type of fire pit you choose, a sleek contemporary gas model or a portable wood-burning fire pit, positioning and seating are important to designing an outdoor living space that you'll be able to use year-round. Check with your local city codes to find out if you need a permit and if there are any restrictions regarding where you can place your fire pit in your yard.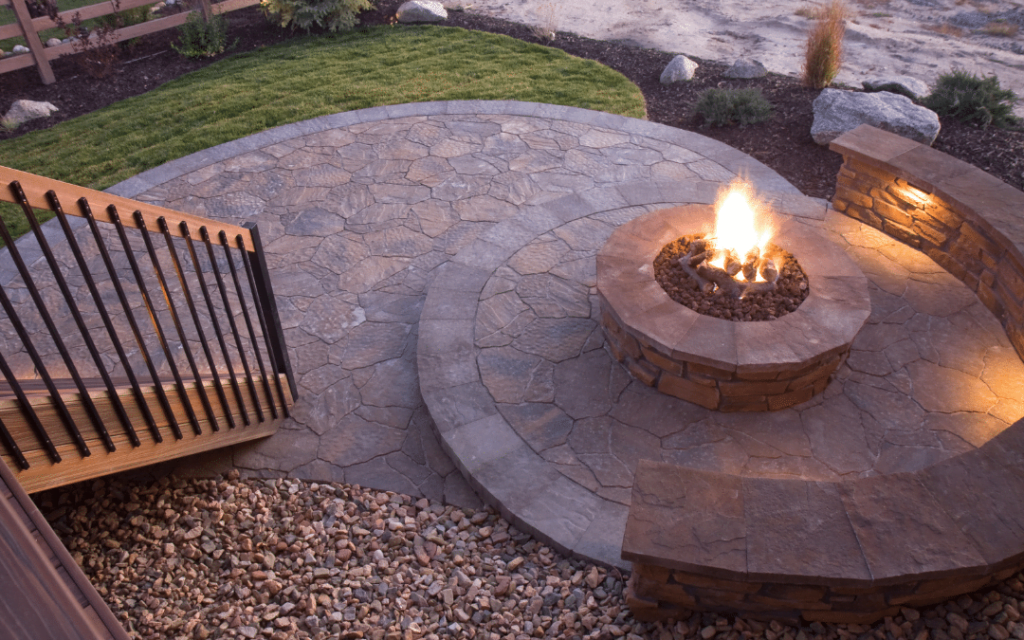 A Patio With Pavers
Our team of professionals can help you create a stunning paver patio this year; we can design, plan, and install it for you! If you are looking for the best materials to use to build your patio, pavers are the best option. Pavers offer a number of benefits which are hard to find in other types of materials such as durability, affordability, and aesthetics.
As a result of using pavers in your patio, you will be investing your money in an affordable enhancement to your patio that will increase the value of your home.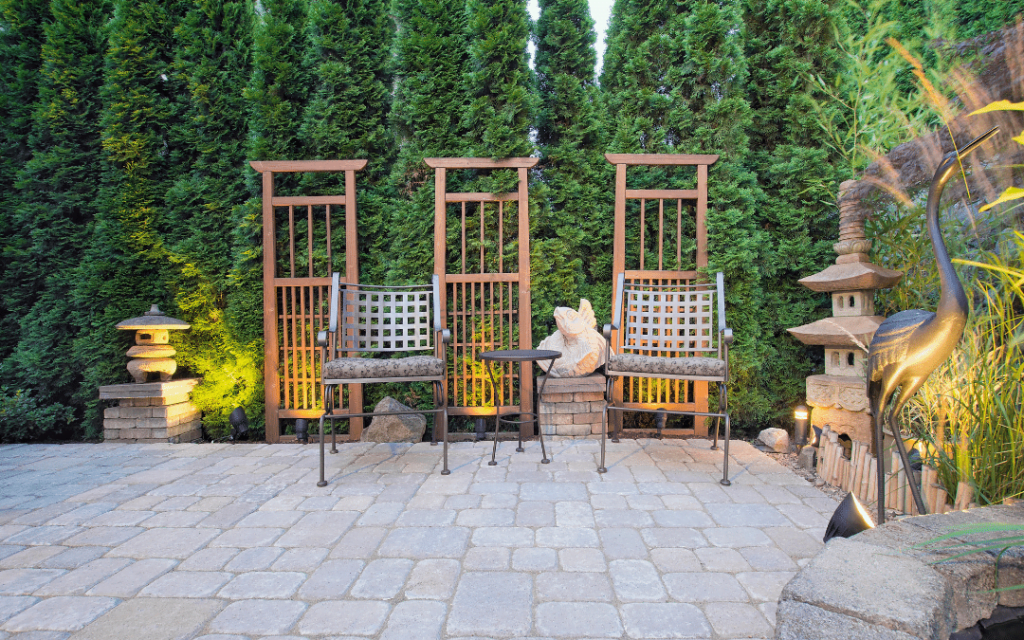 An Enclosed Patio
In the summer, an enclosed patio serves as a recreational space where you can unwind after a hard day's work or where you can host a party and host your guests. It can also be utilised to provide a playroom for children. An enclosed porch has screens on the sides, unlike an open porch, which makes it more difficult for toddlers to run off.
The screen walls also make it so that there is no need for you to worry about insects getting into your porch when you are relaxing. Moreover, you and your patio furniture will be protected from light to moderate rain by the enclosure.
Pond and Patio
Adding a pond to your backyard can make it the most beautiful feature in your backyard, a favorite hangout you can enjoy for a long time to come.
There are many different components that can be integrated within the design of backyard ponds to make it part of the entire landscape of the yard, including a fountain, statue, a waterfall, and boulders.
Oftentimes, you may find a pool with underwater lighting, a unique edge design, or even waterways that add visual interest to the surface.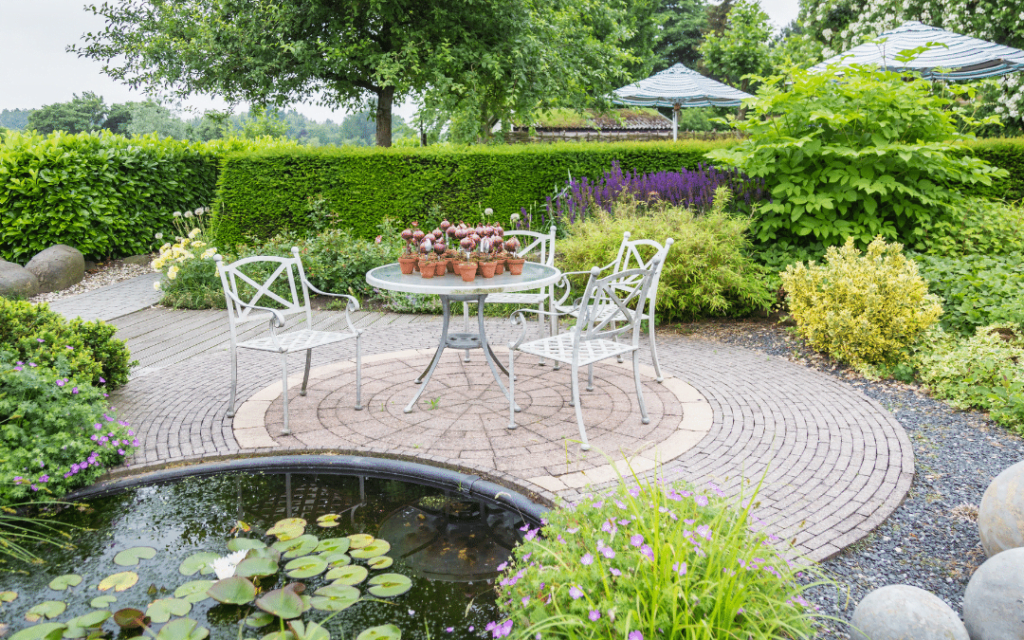 Patio with Retaining Wall
If you are trying to control erosion, get rid of a hard-to-mow slope, add a planting bed, or wish to level an ideal patio area, then a concrete block retaining wall is the perfect solution for you. There is no doubt that these systems are easy to install, durable, reasonably priced, and are available in a wide range of colors and textures.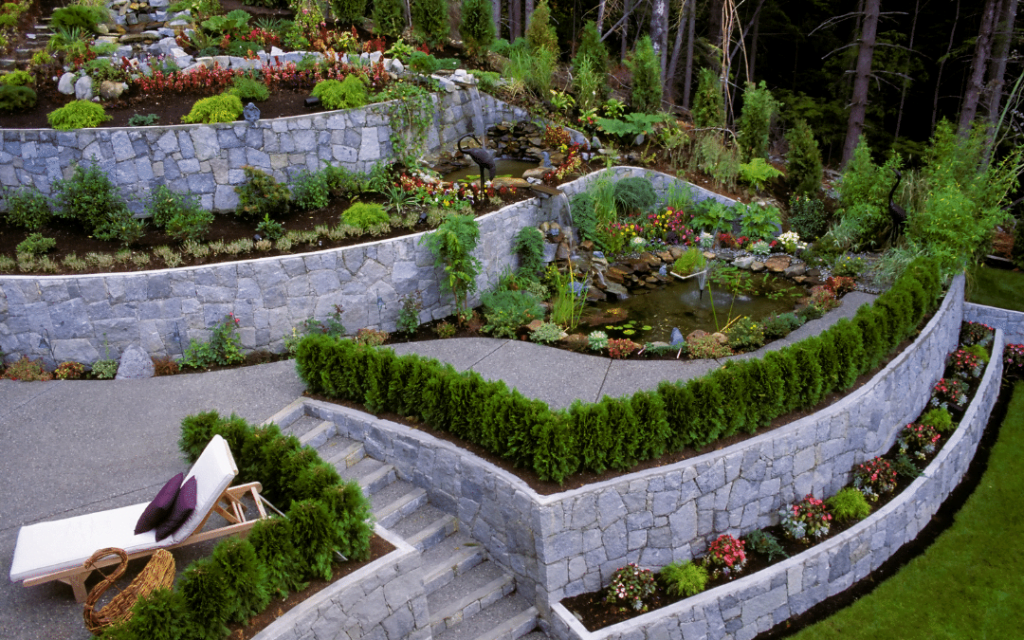 FDR Remodeling specializes in outdoor patio design for your backyard, which requires sophisticated planning, engineering skills, creative design skills, and an unwavering dedication to achieving the client's exact outdoor living space.