Boost your kids' creativity by organizing the stuff in their playroom. With these kids playroom storage ideas, there is nowhere for their toys to go but be organized and become more accessible. So be clever in designing your kids' playroom using these design tips.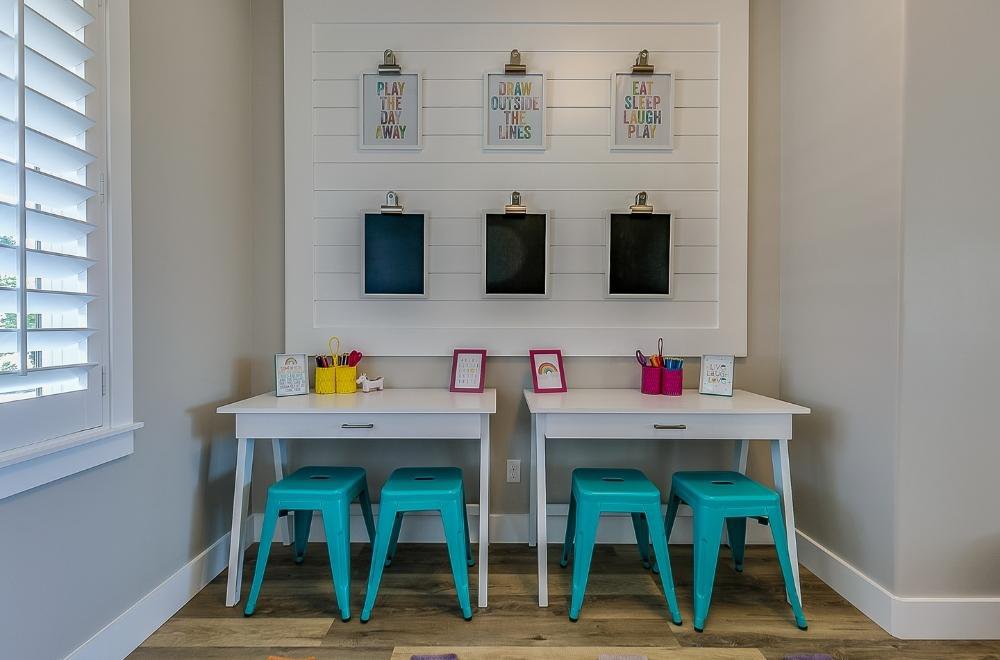 Kids Playroom Storage Ideas: How to Organize Your Kids' Stuff
The key to keeping your kids' playroom tidy is to limit the number of craft materials, books, and toys that you offer. And offering them by rotation will keep things fresh in their sight.
Dedicate a Craft Zone
Craft materials can easily be a mess and crowd a space. So it is best to dedicate a spot where they can sit, draw, color, and be more creative without messing the entire room up. This kids playroom storage idea, in particular, is also vital in their development.
The craft zone will also serve as a space where you can keep their arts and crafts materials. Adding a large desk or a wooden table with shelves will do. Plus, don't forget to add a display area to encourage them to be more creative. Then place tiny craft items in containers and put labels so your kids can easily find them. Make it accessible by placing them on shelves that are easy to reach.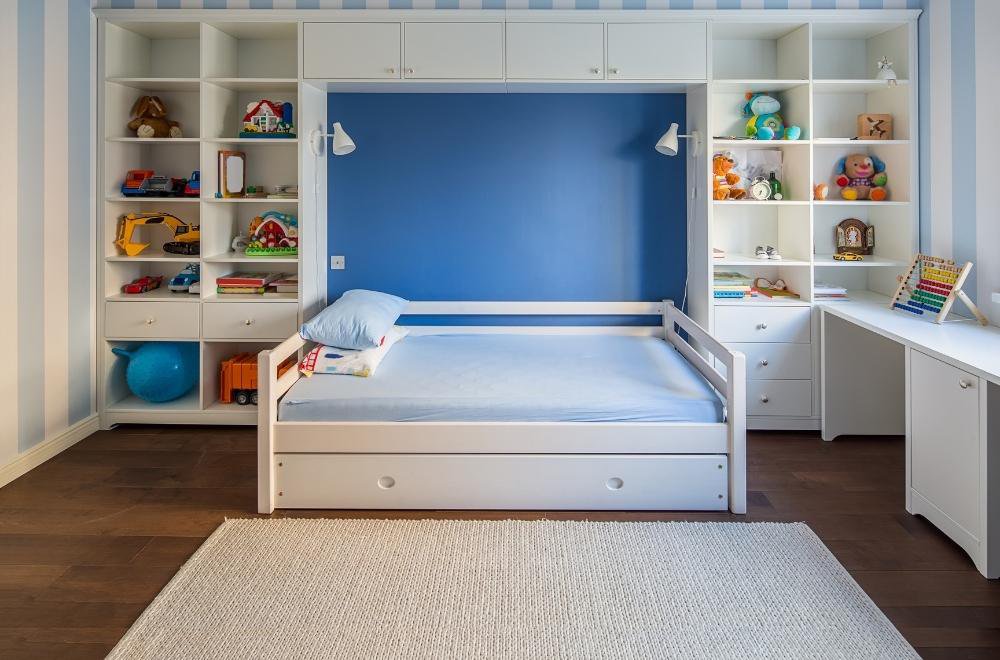 Create an Out of Reach Area
It is recommended to alternate the toys that you give to your kids. So having a spot in their playroom that is out of their reach is a good idea. You can then divide their toys and categorize them into "accessible" and "out of reach."
A tall wall cabinet that only adults can reach is a great kids playroom storage idea to help keep the "out of reach" toys away. You may also paint your cupboard with a fun design that extends to your ceiling to "hide" the storage space.
When planning for storage space, don't just consider the floor area. Also, think about how you can maximize your wall. If you have a high ceiling, then it is more possible to add extra shelves or cupboards.
If you need help with designing a kids playroom storage, check out how FD Remodeling can help you.
Use Storage Benches
If you are not mindful, it is easy for toys to take over your floor. Go for something that is multi-functional such as a bench with pull-out drawers. They are perfect to be sat on and, at the same time, to keep things in.
Use drawers and storage boxes of different colors. This is one of the most useful kids playroom storage ideas as it helps kids identify where to put their toys after. While using storage boxes with wheels is another great option as they are easy to move around.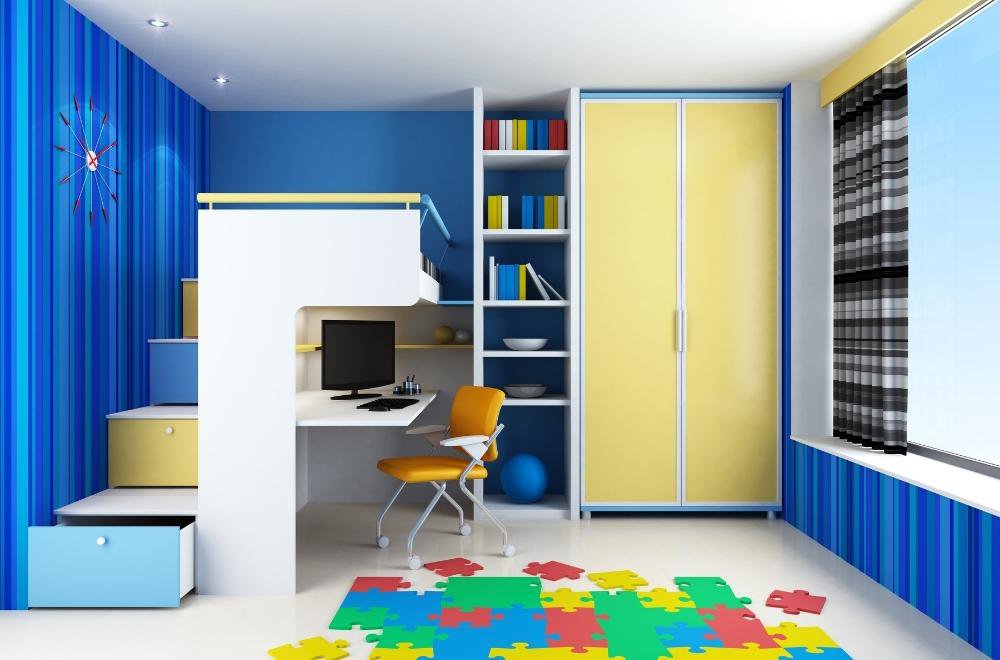 Utilize the Space under the Stairs
If your kid's play area is in his bedroom, using a loft bed is the best option. You can then use the space under the stairs to store books and toys. Even the space under the steps can serve as hidden storage.
Here's another way to maximize your kids playroom storage. You may go for a sofa bed where your kid can lie down after playing on the floor. Then add an open shelf that covers your entire wall space from floor to ceiling.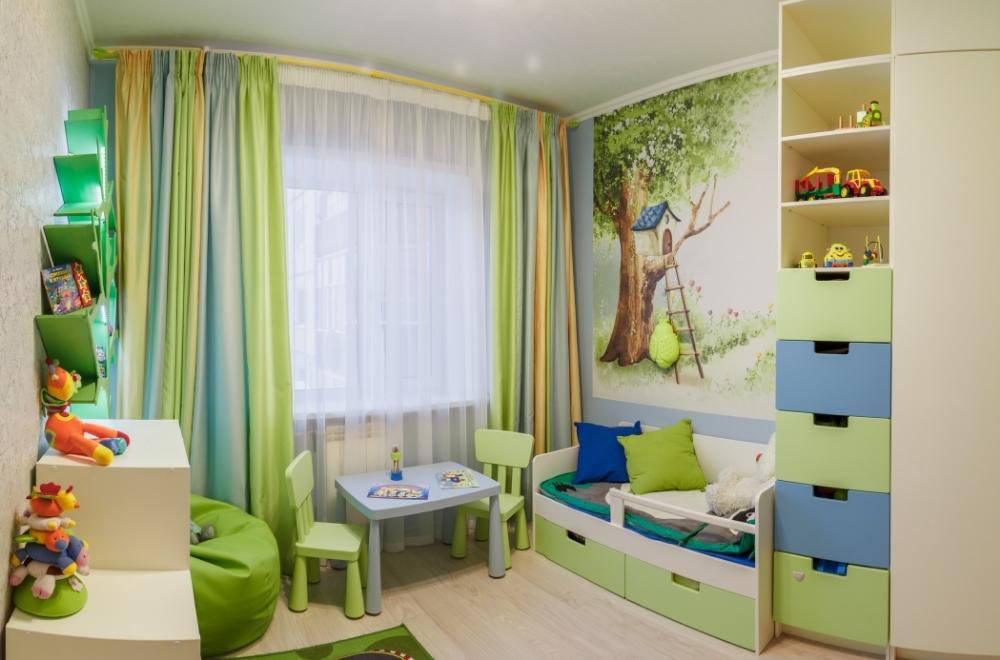 Get Help in Designing Your Kids Playroom Storage
Organizing the things inside your kids' playroom will make room for more creativity and make everything look nice. And it's good to know what the experts have to say as you dedicate a space in your house for your kids to play.
Apply the above tried and tested ideas by getting in touch with FD Remodeling. With our remodeling services, you will find your kids' playroom easy to organize and keep things tidy. So turn these kids playroom storage ideas into a reality today!