Regardless of how long you have been loving the taste of wine, chances are you have accumulated a bottle or two at home. And little did you know your collection has gone into something where you needed extra space to store them. So here's how to build a wine cellar in your basement to end that dilemma and keep your wine collection in its best condition.
How to Build a Wine Cellar in Your Basement: What to Consider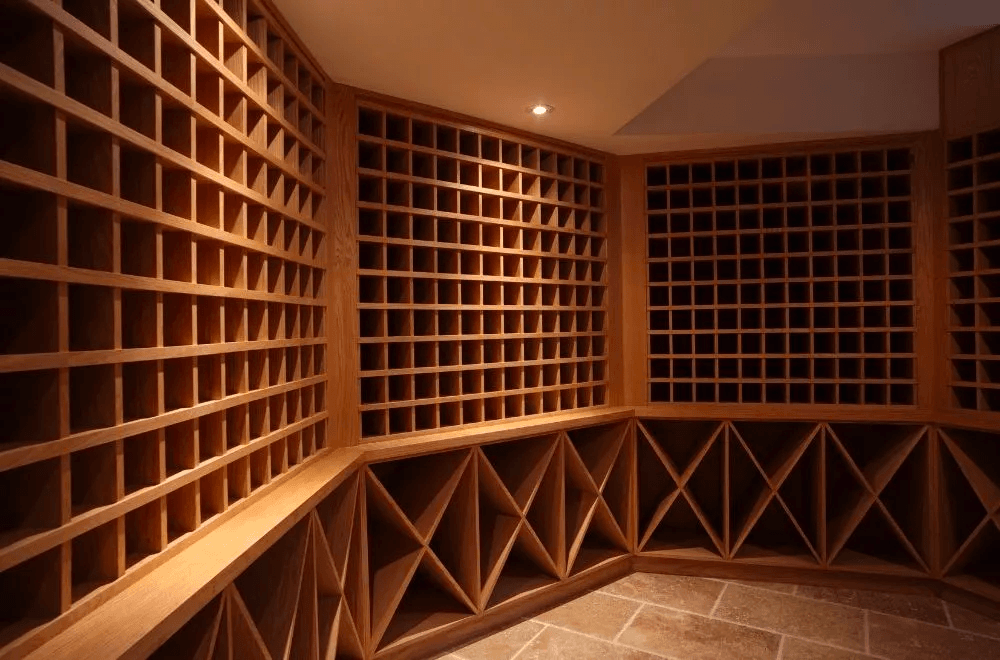 Humidity and Temperature Levels
Maintaining the most favorable humidity and temperature levels is the key to preserving the taste of your wine. Between 45 to 65 degrees is the recommended temperature. While for the humidity, between 50 to 70 percent should be the target.
Free from Any Leaks
When considering how to build a wine cellar in your basement, always take the time to inspect the space that you are planning to transform. See to it that your basement has no air leaks. It is also a must that the area that you picked will not have an unwanted exposure to lights. And most importantly, there should be no water leaks. The floor and the ceiling should then be sealed and insulated if needed.
Zero Vibration
The wine maturation process can be disturbed even by the slightest vibration, such as the movement of the floor. If your floor is made out of wood, make sure that your clothes dryer is not in the room next to your wine collection. The taste of your wine greatly lies on how it matures over time, so don't let anything interfere with the process.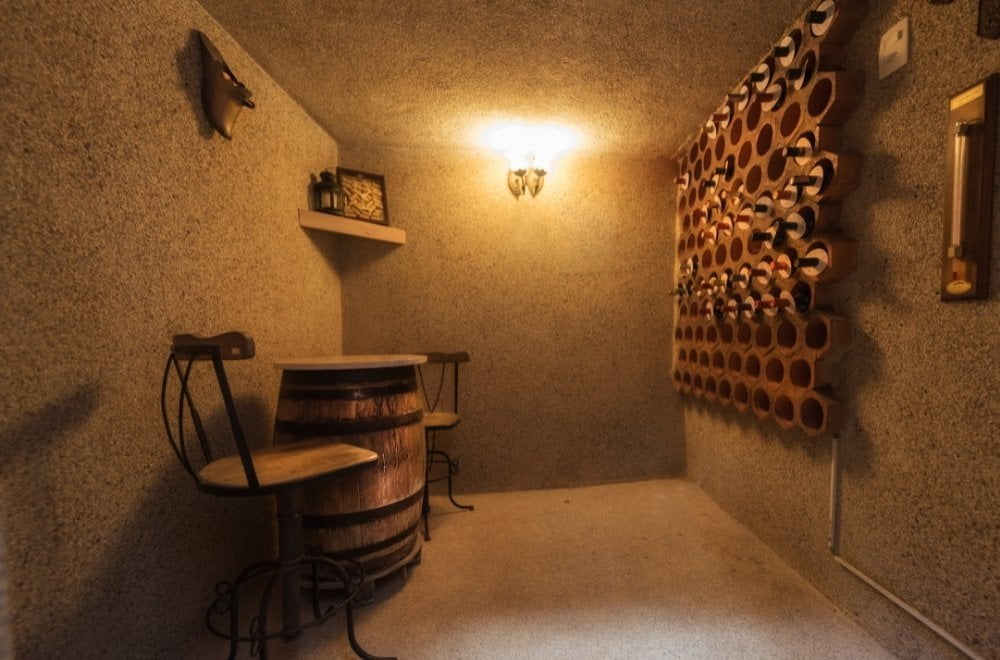 How to Build a Wine Cellar in Your Basement: A Step-by-Step Guide
Keep moisture at bay by sealing your tile flooring with grout or using a concrete sealer to a bare floor. It is easy for liquid or air to pass through a porous floor or wall.
A wallcovering is a must for the exterior wall, especially if it is unfinished. You can install a vapor barrier by attaching plastic sheeting with duct tape. Keep them in place using furring strips while adding blueboard in between for insulation purposes. Blow-in insulation is another great option. Plus, make sure to use pressure-treated lumber so it will last longer.
Learning how to build a wine cellar in your basement isn't that complicated. If you need to install the drywall inside, add all the necessary wiring first.
Wine cellars don't have windows on purpose. UV light, whether natural or coming from fluorescent lamps, causes wine to age ahead of time. So see to it that you don't accidentally keep the lights inside your wine cellar open using a timer or with a motion sensor.
For the door, a 1 ¾-inch exterior grade door or thicker is the most ideal. A tempered glass door that is at least double-paned can also provide proper insulation. And adding a weatherstrip will do the trick in preventing any air leaks. The air resistance that you feel once you close the door is a great sign that your wine cellar is properly sealed.
More Tips on How to Build a Wine Cellar in Your Basement
As mentioned, how to build a wine cellar in your basement greatly relies on optimum humidity and temperature levels. Use a hygrometer and a thermometer to keep the humidity level and the temperature in check. Not enough moisture causes the corks to shrink as they turn dry. While too much moisture encourages the growth of molds. So installing a mini-split air conditioner unit will not only keep the place cool but will also help in maintaining the right humidity level. But if an AC unit is not necessary in your place, then a dehumidifier is what you need instead.
Use water-based paint for the finishing touches and consider adding some furnishings if you want to invite some friends. A bar and some stools are a great addition, together with a floor covering and some artwork pieces.
Wine bottles must be kept on their sides. With the proper installation of wine racks, you'll keep the wine from being exposed to the air as the corks remain intact and moist. And before bringing in your wine bottles, make sure to completely air out the room.
Need Help on How to Build a Wine Cellar in Your Basement?
Need to transform your basement into a wine cellar? From the design of your bottle racks to how dark your room is, there are things that you need to consider when building a wine cellar. And here's how FD Remodeling can help you achieve your dream storage room for your precious bottles of wine.
Do you want to know how to build a wine cellar in your basement? We specialize in transforming homes with our restoration and remodeling services. So if you wish to experience our craftsmanship with a basement remodel, then give us a call today!