Window replacement can be challenging. There are a lot of questions. What are the criteria for evaluating windows? What are the window frame materials to use? Do you need to hire Atlanta Home Remodeling & Commercial Contractors or can you do this yourself? This blog will help you understand everything that you need to know about window replacement.
Things To Consider On Window Replacement
Window Frame Materials
Choosing the Right Window
Things To Consider On Window Replacement
There are a few key criteria that you should evaluate when choosing a window for your home. First, you'll want to consider the material of the window. Vinyl, wood, and aluminum are all common window materials, and each has its own benefits and drawbacks.
You'll also want to think about the style of the window. Do you want a casement window that opens outward or a double-hung window that opens up and down? There are a variety of styles to choose from, and each has its own pros and cons.
Finally, you'll need to decide on a budget. Windows can be quite expensive, so it's important to set a budget and stick to it. By considering these factors, you'll be able to choose the best window for your home.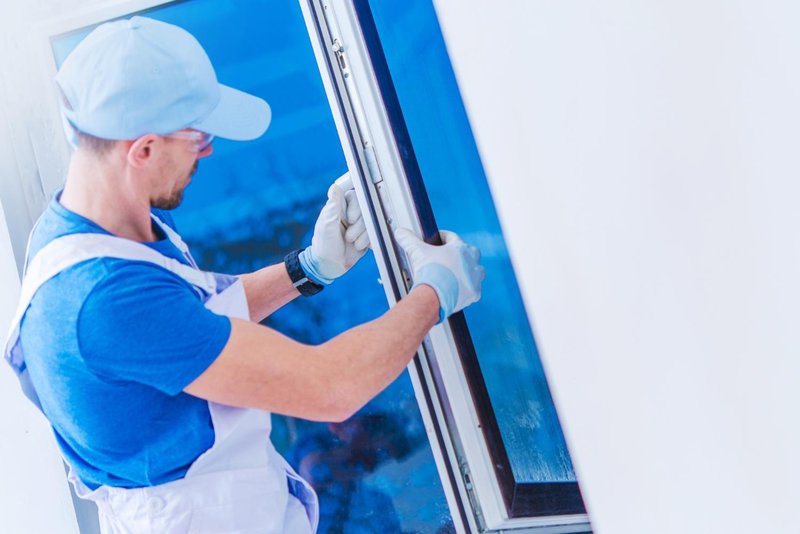 Window Frame Materials
Learning about window frames can help you to choose which material is best for your needs. Windows come in many styles and they can be made of different materials. Some materials are more energy efficient and some will last longer. Some of the most common materials that windows are made of are wood, composite, wood clad, vinyl, aluminum, and fiberglass.
Wood Window Frames
Wood is a natural material that is strong and can last for many years without deteriorating. It also has a natural look that many people prefer over artificial materials like plastic or metal. And if you ever have to replace your windows due to damage or age, wood is a very affordable option compared to other options like aluminum or plastic.
Pros
It resists decay and pests naturally, so wood stands up well over time.
It's easy to work with, requiring no special tools or skills.
Many people find wood's natural appearance and feel appealing.
Cons
Storms and windblown debris can damage wooden frames.
As they age, they can warp and twist, causing leaks and malfunctions.
To maintain their appearance, wooden windows need to be painted and sealed regularly.
Vinyl Window Frames
Vinyl is a popular material for window frames because it is both affordable and practical. They are durable and weatherproof, making them a good choice for homes that are prone to weather conditions such as rain or snow. They also require less maintenance than other types of windows, which can save you time and money in the long run.
Pros
Window replacement is a big investment. You want to make sure you choose the right material for your window frame. Vinyl is a great option because it's affordable, easy to maintain, and can last for many years. Here are four reasons why vinyl window frame material is a great choice:
Vinyl is inexpensive, you won't have to replace it frequently.
Vinyl is easy to maintain, no need to use harsh chemicals.
Vinyl windows are energy-efficient. They keep heat inside in winter and keep things cool in summer.
Vinyl windows look great. They are stylish and versatile.
Cons
Vinyl is not as durable as other window frame materials.
Vinyl may not hold up well in extreme weather conditions.
A damaged or scratched screen can be expensive to replace.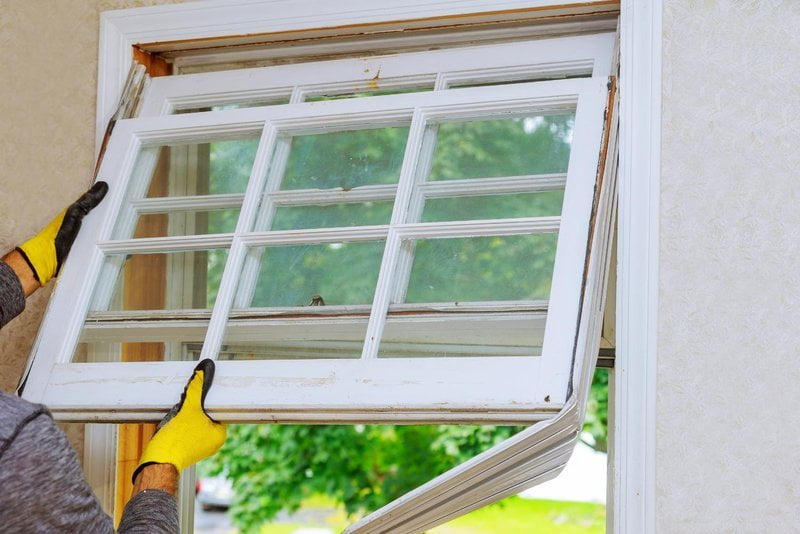 Fiberglass Window Frames
Fiberglass for window frame material is a popular choice for many homeowners because it's an affordable and sustainable option. It is made from strands of glass that are drawn together like a fishing line, then heated until they become solid. This process forms a strong and lightweight material that can be used for window frames, doors, siding, and other exterior wall surfaces.
Pros
Fiberglass is environmentally friendly because it doesn't release harmful chemicals when it's burned.
It can be painted or stained to match any exterior color.
Fiberglass windows have good insulation properties, so it can keep your house warm in the winter and cool in the summer.
Fiberglass windows are affordable.
It also has a low weight.
Cons
For windows exposed to extreme weather conditions, like heavy rains and snow, fiberglass may not be the best choice.
It may not be as energy-efficient as other window frame materials.
Fiberglass can be difficult to repair if it breaks. It is also not as strong as traditional wood or metal window frames
Aluminum Window Frames
Aluminum for window frame material is a popular choice because of its lightweight and durable properties. It is also an affordable option, which makes it a good choice for windows that are frequently opened or windows that are exposed to the elements.
Pros
Aluminum is lightweight, making it a good choice for window frames.
It is a popular material for window frames because it is affordable and easy to work with.
Aluminum window frames are resistant to weathering and corrosion.
It is easy to clean and maintain.
Cons
Aluminum is not as strong as steel and can corrode over time.
The frame can be more difficult to install and replace.
The frame may be more susceptible to vandalism or theft.
Wood Clad Window Frames
Wood-clad windows are relatively cheap to install, and they offer good thermal performance. They also last longer than other types of windows, which makes them a good choice if you plan on keeping your home for a long time.
Pros
Wood-clad windows are beautiful and add character and style to your home.
It is an eco-friendly option as they use less energy in comparison to other window types.
Wood-clad windows are stronger and more weatherproof.
Wood-clad windows are affordable and easy to maintain.
Cons
Difficult to clean
More expensive than other window frame materials
Vulnerable to moisture and weather damage.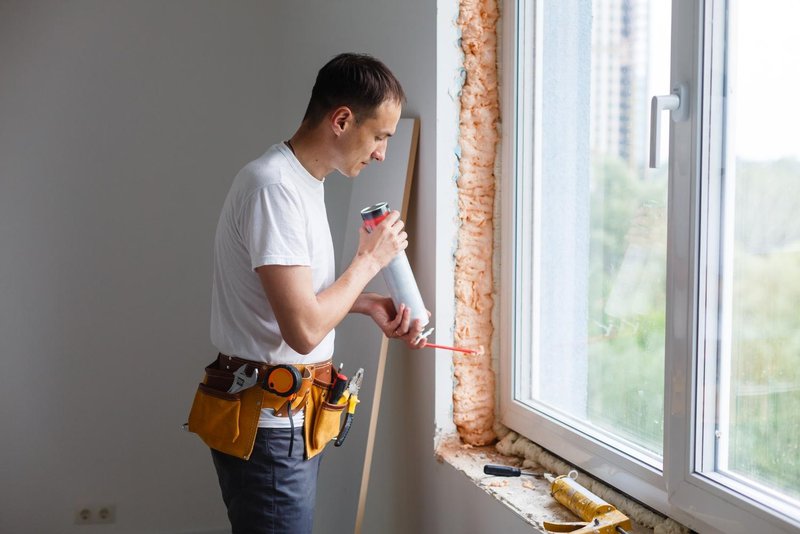 Composite Window Frames
Composite window frames can provide the look and feel of a traditional wooden frame while using a fraction of the wood. The material is also strong, making it a popular choice for windows that need to last through weather conditions.
Pros
Composite window frames are strong and durable.
They are lightweight and easy to install.
Composite window frames are resistant to weathering and fading.
They are often flame retardants, meaning they help to protect your home from fire.
Cons
Composite window frames are not as durable as metal window frames.
They can also be more difficult to repair if something goes wrong.
Which Window Should I Choose?
Choosing the right window replacement for your home depends on a variety of factors, including the size and layout of your home, climate control needs, and budget. But no matter what your specific needs are, our team can help you find the perfect windows for your home.
When it comes to window replacement, there are several different options to choose from. Traditional windows come in a variety of shapes and sizes to fit any home. Casement windows open up onto the outdoors and can be customized with energy-efficient features like operable panels or retractable screens to keep out bugs or heat. Awning windows offer an extra layer of privacy while still letting natural light in, and fixed window systems provide consistency across the entire front of a house.
No matter what type of window you choose, our Atlanta Home Remodeling Experts will work with you to ensure that the installation is done perfectly and that you get all the benefits of new windows in your home. Contact us today to learn more about what we can do for you!
Find A Reputable Home Remodeling Company Today!
With so many options to choose from, it's easy to feel a bit overwhelmed when you're trying to replace your old windows. It can be tough to know what you should be looking for, and even tougher to know if you're getting the best deal possible. That's why it is important to contact a reputable window replacement company for a free contractor estimate. FD remodeling will help you start your project right!