The Best Kitchen Paint Colors
The kitchen is arguably the most exploratory section in the house. It is the food production area, and you don't want to make your favorite delicacy in a moody room!
So, in addition to blending and matching pleasant aromas while cooking, why can't you spice up its interior with the right colors? After all, a splash of elegant color often has a significant effect on the aura of any space. Kitchen paint colors offer much more than just giving it a look good feeling. And if you believe your favorite colors are exclusively perfect for other rooms, you may want to change your mind.
Many interior designers have always favored kitchen paint color selection of blue, white, gray, or green to paint the entire kitchen. There are few other options, and many colors have become so evident for kitchen paints.
Lately, kitchen paint trends have shifted focus from strictly painting walls to using paints on cabinets and other areas.
If you check out famous interior designers' professional sites and social media pages, you'll see more single-colored walls but with snaps of different visible colors on cabinets, kitchen islands, or the base.
One benefit of this trend is that it's suitable when you want to try a different color or design in the future. It is also a proper way of including your favorite color anywhere. For instance, it's reasonably powerful to have yellow kitchen cabinets, instead of painting the complete walls yellow!
The big question is: Which is the best kitchen paint colors? The color choice may be dependent, but here are several expert options to guide you for the best choice:
White
You probably think that white is popular kitchen paint colors and probably overdone. But before you make such a conclusion, you should acknowledge that white will never lose its value. It's the cleanest and friendliest color you can begin with, and it blends with virtually every decor design or paint color. You can use it on the entire room to add the base for your favorite pop-ups or use it as a minimum color to make a specific area.
White can make any room look unique, spacious. If you prefer to paint your cabinets white, make it two to three layers' coats of this color. Ensure the cabinets dry after every coating before applying the next one. It makes them more durable and also gives the color its best quality.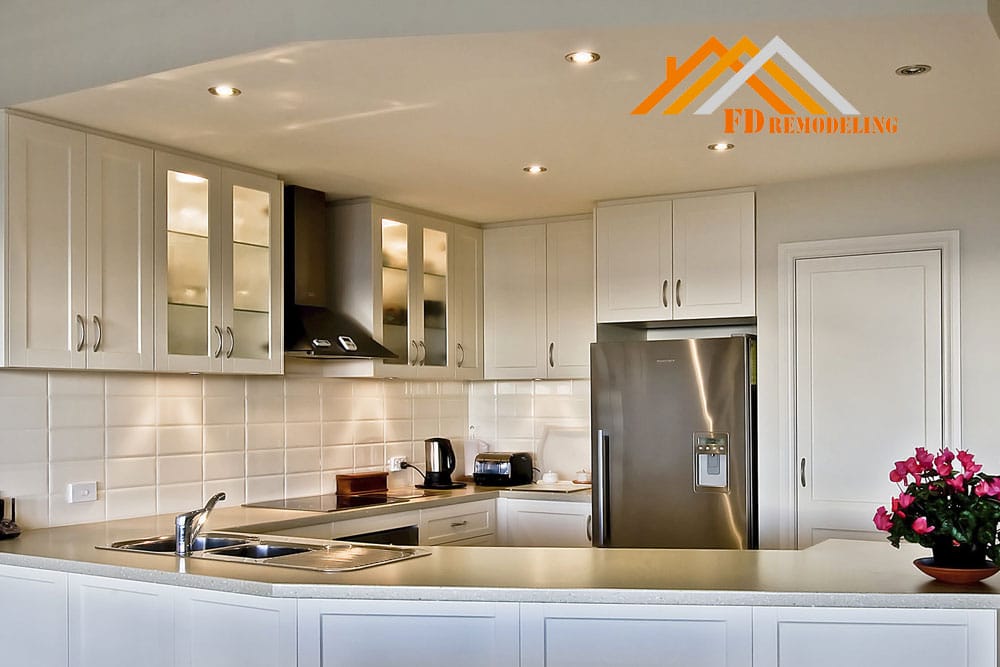 Blue-Gray
Blue-gray is naturally elegant! The blue-gray color will make your kitchen cabinets have a perfect visible atmosphere without making the room appear too dim. When combined with a golden surface and a pure white counter, it looks superb, giving the deem a bright appearance. You can also introduce different patterns to blend with blue-green and use them as a basis for contrast, thereby giving your kitchen a unique and comfortable look.
Deep Green
You don't have to ignore dark colors. Ask the experts! If your kitchen is spacious with too many white hues, then you can color the lower parts of your cabinets with a darker color having an awkward feeling. A deep green hue is a glamorous color to apply to parts of your kitchen to balance the dominant white. Green brings the power of nature, which is perfect for your food production area.
Rich Brown
Brown has a symbol of the natural earth, and that exactly where food is processed. Hence, it is more realistic to include color brown in your kitchen area. Besides, it matches most of the foodstuffs and spices used in the kitchen. Brown is one of the best neutrals that can pairs up perfectly with different colors. You can combine a warm brown color with a deep green for a natural look. Alternatively, you can do a reddish-brown color on kitchen walls or even try working with the dark brown hue on the cabinets for a stylish look.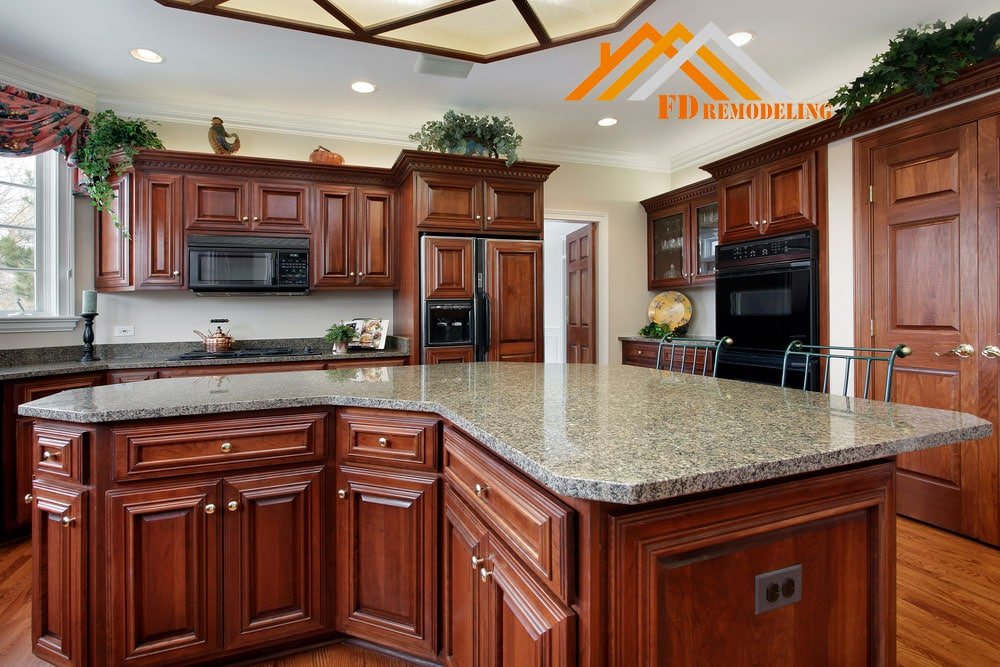 Shades of Gray
Sure, gray isn't many people's favorite, but that doesn't make it boring. Just like white, gray is always comfortable and clean! It can also be easily paired with the white and wooden surfaces available in multiple kitchens.
If you have a smaller kitchen, you can use French grey, which is an exceptional medium to dim gray. Alternatively, you can introduce the gray in your kitchen by using classic ash-gray tiles or choosing a gray stone for the tops of your counters.
Yellow
Yellow can directly brighten your kitchen like an array of sunshine. It has a visible effect that's believed to make people hungry. Yellow color has a comforting mood and can instantly bring a calming effect and happiness in your kitchen. It's a perfect option for cooking areas with less space because it can make compartments brighter and more extensive. It also pairs nicely with grayish or white accents.
Rules to Remember
First, keep in mind that you are painting your kitchen. So, you should focus on picking those popular kitchen colors and painting style that you love. Even with these expert ideas, follow what makes you happy. However, if you want to follow the decent and latest trends and most popular kitchen colors, keep the following in mind:
Maintain tones throughout the kitchen painting.
Work with sharp and flashy kitchen colors for accents.
Avoid Dark Woods for kitchen colors; Dark may look great, but it's not a suitable color for the kitchen. It feels more like a dingy office instead of a lovely cooking area.
Don't copy any design or color just because it is the most trending.
Choose colors that you will enjoy seeing in your kitchen not only now but in the future
You can blend two distinct kitchen paint colors to set up a fashionable tone that looks incredible.
Choosing the ideal kitchen paint colors for your kitchen can be frustrating and time-consuming, especially when there are multiple colors to select from. The good news is that many professional interior designers and paint professionals are always ready to advise you when necessary.