When it comes to smoke and fire damage restoration, what do you think? Do you worry that restoring your property won't be easy? Perhaps the immense cost associated with such an undertaking leaves you feeling overwhelmed and uncertain. Maybe you're just not sure where to start. The truth is, fire damage restoration service doesn't have to be as expensive as you may think.
In fact, we'll be discussing 5 simple and straightforward steps for any homeowner or property manager to take in order to begin the journey to recovery. No matter how catastrophic the fire damage is, these steps will make the process of getting your life back on track both easier and faster than you could have ever expected.
Fire Damage Restoration
Introduction To Fire Damage Restoration Service
Fire damage restoration is the process of returning a property to its pre-fire condition as much as possible. Suffering a fire can be devastating and it is important to take action as soon as possible to keep the damage to your property to a minimum. And fire damage restoration service is available to assist with water extraction, smoke removal, cleaning, and other necessary steps for a full recovery.
The restoration service begins with a thorough assessment of the damage caused by the fire, which includes checking walls, ceilings, and floors for any signs of soot or smoke staining. Fire damage restoration professionals use advanced technology to remove smoke, soot, and odors from the premises. This initial assessment is vitally important as it allows them to decide on the best way forward to restore the property.
The second step is to develop an effective restoration plan as quickly as possible. This plan takes into account all relevant factors, such as the extent of the damage, the type of materials involved, the age of the building, any hazardous materials that may have been released, and the stability of the structure. The restoration plan is a critical step as it outlines the timeframe for completion of the work, the cost of the project, and the necessary safety measures.
The third step in the fire damage restoration process is the removal of all affected materials. This involves carefully removing any structural components, furniture, and personal items that have been damaged by the fire. This process also includes careful disposal of any hazardous materials to ensure they do not contaminate the site. Once all of the materials have been cleared away, the restoration team begins the process of cleaning and sanitizing the property.
The fourth step in the fire damage restoration process is finding the right fire damage restoration service. It is important to select a reputable fire damage restoration service to ensure that your property is restored as quickly and fully as possible.
Finally, the fifth and final step involves the repair and restoration of all structures. This includes restoring any structural items to their original condition, repairing any damaged furniture, replacing and restoring any electronics or appliances, and cleaning and deodorizing the premises.
Now here are the 5 easy steps to recovery from fire damage in detail!
#1 Understanding The Extent Of Fire Damage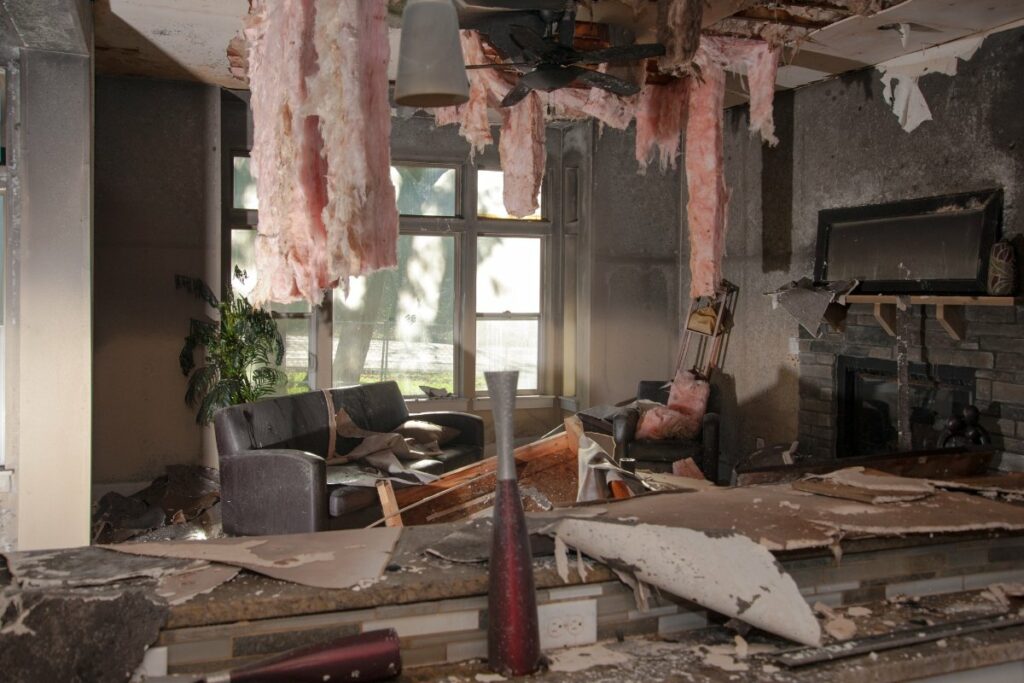 Fire damage restoration is a lengthy process, so it's important to first understand the scope of the work that needs to be done. Estimating the extent of fire damage can help determine the type of fire damage restoration service you need. Here are a few steps you can take to figure out the full extent of fire damage in your home or building.
Evaluate structural damage: Upon entering the damaged space, assess the integrity of the structure. Look for smoke or soot discoloration, melted or charred materials, warping, and water damage due to fire extinguishing. Structurally damaged materials can be hazardous, so be sure to tell your fire damage restoration service when surveying the area.
Test the air quality: Poor air quality can lead to long-term health issues. After a fire, test the air quality in the space and note any odors that may suggest the presence of smoke. Professional testing is recommended if the smell seems more intense.
Check your belongings: Inspect furniture, personal items, photographs, and other knick-knacks for fire damage. Smoke particles may have caused stains on fabrics, electronics, and other surfaces.
Check the walls, ceiling, and floors: Fire damage can leave behind residue and charring in the walls and ceilings, and even the flooring may have been affected by the heat. This can require specialized fire damage restoration services.
Determine the cause of the fire: Knowing how the fire started is essential in determining the best approach to fire damage restoration. Talk to your fire department or insurance agent to get as much information as possible.
#2 Evaluating The Fire Damage Restoration Process And Developing A Plan
When considering a fire damage restoration service, it's important to understand the restoration process. It can be difficult to know where to start in such a challenging situation and what steps to take. Fortunately, the steps for evaluating the fire damage restoration process are straightforward.
First, consider hiring experienced professionals who have the knowledge and expertise to handle the job safely and effectively. Many fire damage restoration companies have experts with years of experience. Be sure to ask about the company's qualifications, as well as customer reviews and ratings before making a final decision.
Second, contact your insurance provider to determine how much coverage you have for fire damage. It is important to get an accurate estimate of the amount of coverage so you can plan appropriately for the restoration process. Make sure to keep track of all documents related to the insurance claim, such as photos, agreements, and receipts.
Third, schedule a thorough assessment of the damage. A professional fire damage restoration team can inspect the property and provide an estimate on the areas that need to be restored. Be sure to have a detailed list of what needs to be done and the cost before beginning the restoration process.
Next, prepare the affected area for the restoration process. This may include cleaning up any debris and damaged items, vacuuming the area, and removing any smoke and other odors. It is important to note any additional damage that is discovered during this phase.
Finally, begin the fire damage restoration process. Depending on the extent of the damage, this may include installing new drywall, ceiling tiles, and insulation, as well as replacing broken windows and doors. A fire damage restoration service can also help with smoke damage removal, contents restoration, and odor elimination. After the restoration process is complete, the site will once again be safe to occupy.
#3 Removal Of All Affected Materials
Fire damage restoration involves removing all materials that have been damaged by the flames. This includes furniture, rugs, carpets, wallpaper, and any other items. It is important that all affected materials are cleared away to prevent further damage and the spread of the fire.
To begin, the fire-damaged items must be identified and removed from the area. Once they have been removed, they should be discarded in a safe and responsible manner, such as through a local waste removal company or a hazardous waste disposal service.
The restorer can assist with this process, as they will have knowledge of what items may contain hazardous materials, such as lead paint or asbestos. Additionally, they can recommend appropriate disposal methods. It is important to consult a professional when dealing with these materials, as some of these substances are hazardous to individuals and the environment.
Once the materials have been removed from the area, the restorer can then assess the structure of the premises. This will involve assessing walls, ceilings, and floors for any potential structural damages. The restorer can also advise what kind of repairs need to be undertaken to return the premises to their pre-fire condition.
While the initial removal of all affected materials is a necessary step to ensure that any additional damage is prevented, it is also important to remember to document the entire process. Taking photos and keeping receipts of any material or services used can help to keep track of everything that was done during the process. This can also be beneficial if insurance claims are being made after the restoration.
#4 Finding The Right Fire Damage Restoration Service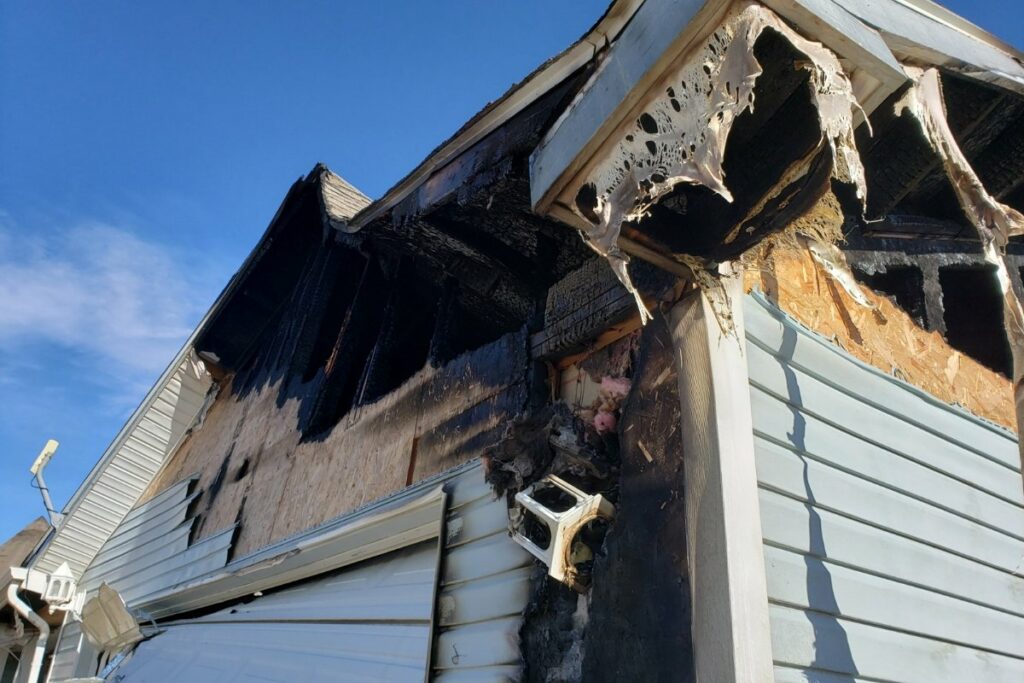 When researching fire damage restoration services, there are a few key elements to keep in mind. First, look for a company that provides emergency services. This will ensure timely and effective recovery solutions. Another important factor to consider is experience, as a company with more experience will be more capable of completing your restoration project. Additionally, ask for references and customer reviews to ensure that a fire damage restoration service is reliable and will meet your expectations.
It is also wise to look for a fire damage restoration service that offers holistic solutions. Many companies include additional services such as deodorization, mold remediation, and sanitation. This can be extremely beneficial after a fire, as smoke, soot, and water can all cause unseen damage. With a comprehensive fire damage restoration service plan, most of this damage can be addressed before it becomes a bigger problem.
Finally, be sure to discuss the potential budget for your fire damage restoration service with the company. It is important to understand all of the costs associated with the services to ensure that you are able to cover all necessary expenses. Be sure to listen carefully to the various options available, as there may be some more cost-effective solutions that you may not have considered.
#5 Begin The Restoration Process
When a fire has caused extensive damage to your home or business, the last thing on your mind is the restoration process. But it's important to understand the process so that you can begin to put the pieces back together with the help of a fire damage restoration service. The sooner you start, the sooner you'll have your property back in order.
Contact a fire damage restoration service as soon as possible. These professionals have the expertise and resources to help you get your property back in order. When selecting a service, make sure they are licensed, certified, and have the experience to handle such a job.
Set up a time to meet with the fire damage restoration service. During this meeting, they'll do their own assessment of the damage and discuss what needs to be done to restore everything back to its pre-fire status. Make sure to ask questions if there is anything you don't understand.
Get quotes from the fire damage restoration service to get an idea of the costs associated with the restoration. The estimates should include both labor and materials. You'll also want to familiarize yourself with the insurance coverage that applies to the fire damage, as this can help you in the event that the costs exceed what is covered.
Lastly, once everything is finalized, the fire damage restoration service will begin the restoration process. This can include cleaning, sanitizing, rebuilding, painting, and repairing any damage that was caused by the fire. They'll also take steps to reduce the risk of future fires by installing fire protection systems, such as smoke alarms and sprinkler systems.
Conclusion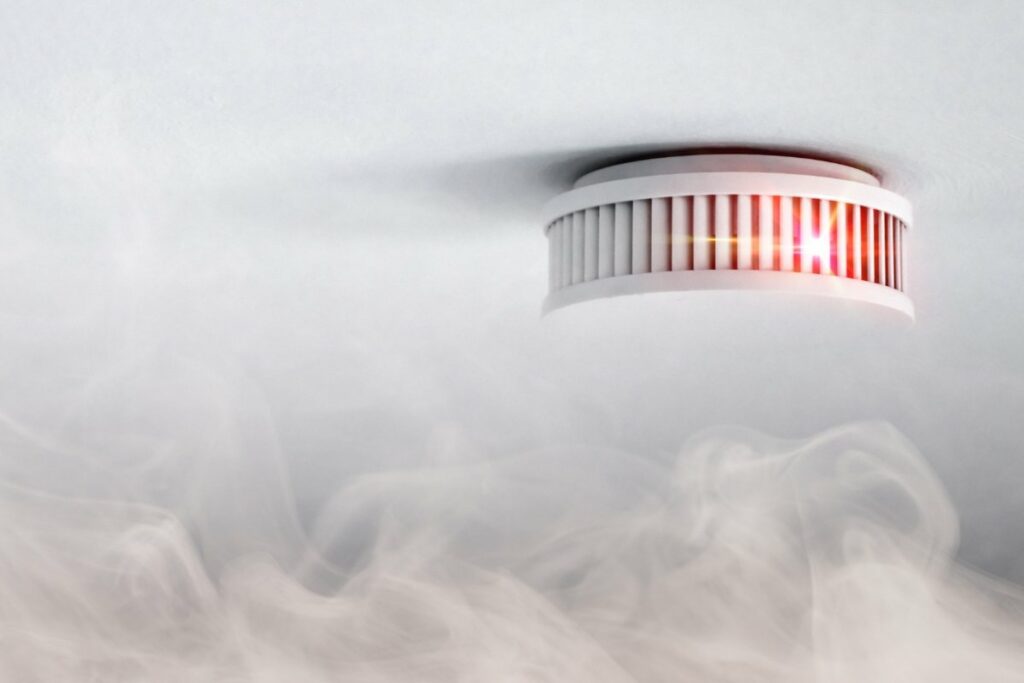 If you've experienced a fire in your home, the recovery process may seem daunting and overwhelming. However, getting professional help from a company that specializes in fire damage restoration services can make it much easier.
FD Remodeling has experience in providing fire damage restoration solutions like painting, roofing, flooring, and remodeling in general. We even make sure that all safety precautions are taken during the entire fire damage restoration process so you can rest assured that your home will be restored with ease.
If you're dealing with the aftermath of a fire, contact FD Remodeling today. Send us your remodeling project details or reach us at 404-857-5582. Our knowledge and experience will help make the recovery process as easy as possible. With our fire damage restoration services, you can trust that your home will be restored to its pre-fire condition in no time.