Water Mitigation Services Atlanta
When you need help with water damage restoration in the Atlanta area, we will let you know what can be done to bring your building or home back to life.
Free Estimates
Lovely real estate in the Greater Atlanta Area sometimes sustains costly damage from flooding. These incidents span a broad spectrum. An overflowing sink, a ruptured water pipe, a leaky roof, or a severe passing seasonal rainstorm may require property owners to seek professional assistance. Acting quickly to achieve water removal and flood cleanup helps minimize losses. FD Remodeling of Atlanta offers knowledgeable, timely water mitigation services.
Water: A Powerful Destructive Force
As a licensed remodeling company in Georgia, we appreciate the vital need to maintain comfortable, waterproof interiors. Water holds the potential to significantly degrade man-made structures. For example, plumbing system or roofing system problems may allow water to penetrate indoors. Flooding may occur as water pools across surfaces that should remain dry.
Have you encountered property damage as a result of this situation? Extended exposure to water causes wood to warp and rot. Damp condition permit molds and mildews to begin growing on drywall and inside carpeting and other fabrics. This process may eventually even crack concrete basement walls and foundations. You should consider taking swift action to obtain water mitigation assistance after any household or business flooding incident. By acting swiftly to correct flooding incidents, property owners help prevent long term losses.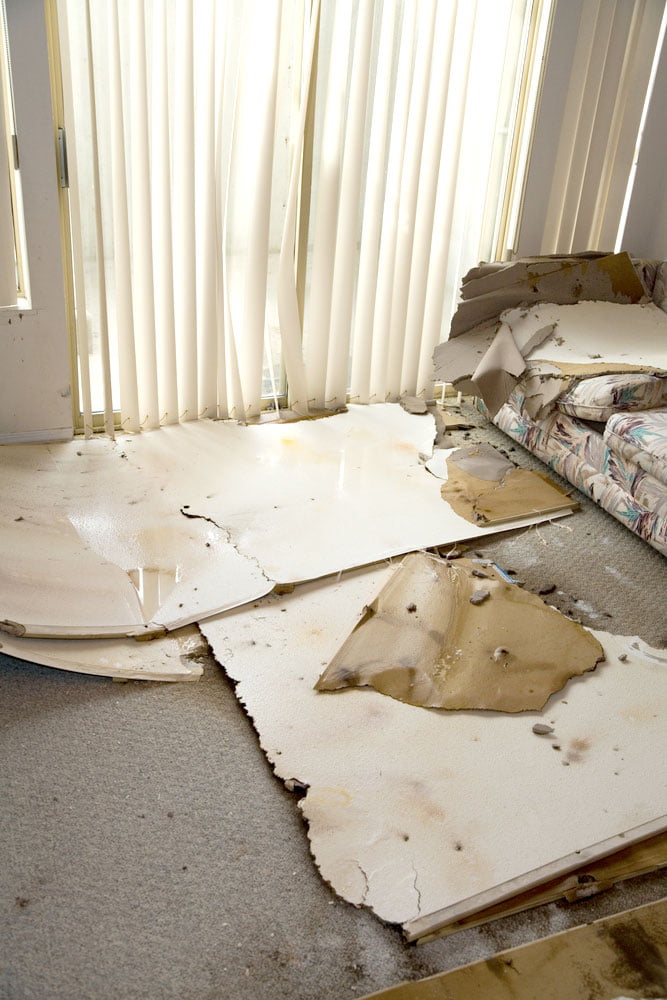 Our Water Mitigation Services
We offer important services to help local realty owners after flooding occurs. As a full-time remodeling firm, FD Remodeling of Atlanta possesses the construction skills required to evaluate the condition of many different types of buildings accurately. Contact us to obtain this assistance:
Knowledgeable inspection and damage evaluation;
Water removal;
Flood cleanup (including both cleaning and sanitizing);
Careful property drying;
Water damage repair services;
Realty remodeling.
Our team utilizes professional-grade equipment to help renew and refurbish your premises following a flood. We'll assist you in documenting water damage and cleanup tasks for insurance purposes. We strive to render swift, expert services to help customers recovering from a flooding incident.
By taking prompt measures to mitigate flood damage, property owners minimize potential losses stemming from these unfortunate events. Water extraction, cleaning, and the thorough drying of the premises help restore realty to a habitable condition. These activities also deter mold growth. By contrast, delays in addressing flooding may require additional cleanup measures due to long term realty damage.
Customers who contact FD Remodeling of Atlanta as soon as possible following a flood gain peace of mind. You'll know you've acted to obtain comprehensive water mitigation services as rapidly as possible. We'll support you during every phase of the water removal and flood cleanup process.
Some Key "Dos" And "Don'ts"
What actions should you take immediately after discovering a flooding incident? Obviously, identifying the source of the water intrusion proves important. Some common sense considerations apply in the wake of this type of disaster:
Do make sure you take the following steps:
Do remain calm and alert;
Move people and pets to a safe, dry location;
In a plumbing emergency, turn off the water valve bringing water into the building;
Also take quick action to obtain a shut down of electricity into flooded premises;
If possible (and safe to do so), place furniture, rugs, draperies, art work, and other portable furnishings outside;
Contact FD Remodeling of Atlanta for assistance as soon as possible.
Don't make these mistakes:
Never attempt to drive across a flooded roadway during an evacuation;
Don't wade through flood waters (the water may contain debris, contaminants, and harmful bacteria).
Don't unplug appliances, lights, electrical gadgets and other electricity-powered items until you have shut off the electricity;
Don't plan on residing in flooded premises until after flood cleanup occurs;
Don't delay requesting water damage mitigation services;
Don't rush to remodel your home or business after a flooding incident until you've ensured the building has dried out completely.
Select FD Remodeling of Atlanta
Customers rely upon FD Remodeling of Atlanta to offer skilled, expert water mitigation services following flooding. You can count on us to furnish a swift response when you request our assistance. Since we possess construction expertise, we fully appreciate the importance of repairing and remodeling homes and businesses following flooding incidents.
Flooding covers a broad spectrum, from leaks damaging carpeting in a portion of single room to catastrophic seasonal flooding impacting an entire residence or business. Our staff possesses the experience required to evaluate the condition of water-damaged realty accurately. If we become aware of a possible structural problem caused by water damage during the flood cleanup process, we'll let you know about this issue immediately. We strive to assist our customers in maintaining and restoring realty value following flooding incidents.
Request Water Damage Mitigation Assistance Now
We welcome the opportunity to assist you in resolving a water damage problem. Our Atlanta service area includes Alpharetta, Atlanta, Buckhead, Canton, Johns Creek, Kennesaw, Marietta, Roswell, Smyrna and Woodstock, and outlying communities. Contact us now online or by calling 404-857-5582 to receive customized responsive water damage mitigation and flood cleanup services!
Tell Us How We Can Help
Ready to start? Tell us more about your project needs