Are you looking to add some extra room to your home without the hassle of extensive renovations? Have you got a shed you're unsure what to do with? Then transforming a shed into an extra room could be the perfect solution! So this step-by-step guide on how to convert a shed into a room will walk you through the process of turning your shed into an additional space that you won't be able to live without.
Discover how to plan and design your shed, prepare the area, and finish it off in style. With this guide, you'll be on your way to having the extra room of your dreams in no time!
Shed Conversion Guide:
How To Convert A Shed Into A Room: Why Asses The Shed's Present Condition?
Before turning your shed into an inviting room, it's essential to assess the existing condition of your shed. This step is not to be taken lightly – by thoroughly assessing your shed before starting any work, you can save time, money, and effort by identifying any potential problems immediately. This will help you to plan for the job in advance, then you'll be able to have the confidence to begin your transformation with surety. So, let's take a look at what you'll need to check and prepare to know how to convert a shed into a room!
Planning And Designing Your Shed Conversion: Taking A Cluttered Space And Turning It Into A Comfortable Room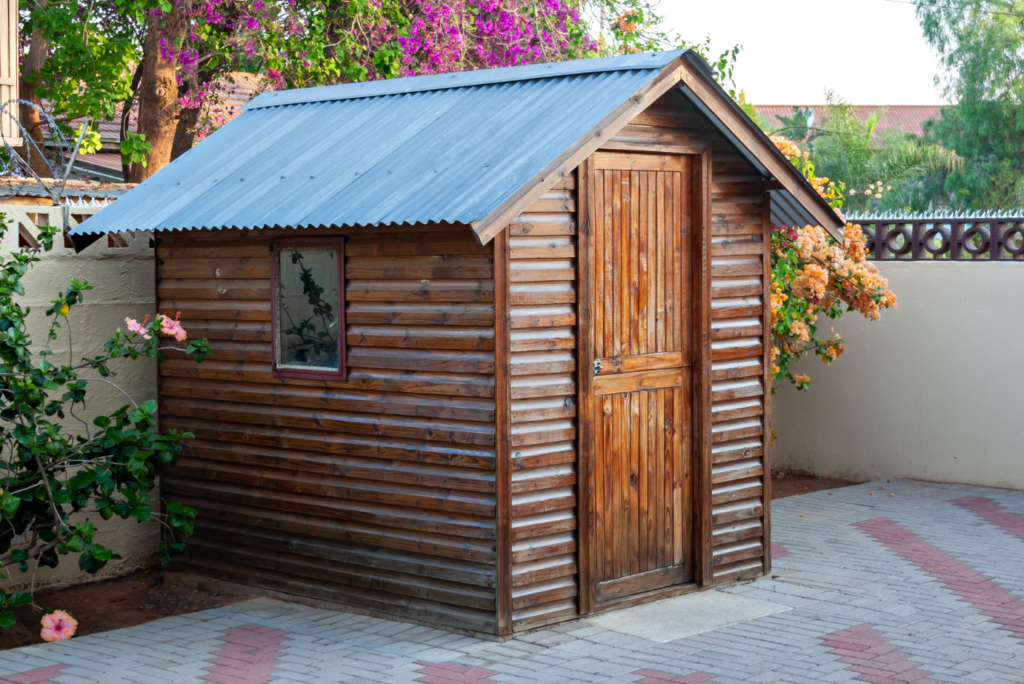 Converting an old shed into a livable room can be a big undertaking, but with the right planning and design, you can manage it. Here's a step-by-step guide on how to turn an unused shed into a comfortable room in your home.
First, you'll need to identify exactly what you'll be using the new room for. Is it a playroom, guest bedroom, office, home cinema, or something else? Once you have an idea of the purpose of the new room, you can begin thinking about the design. Consider the size of the shed before you draw up any plans – the bigger the shed, the more design options you have for adding extra features, such as a kitchenette or bathroom.
When designing your shed room, it's essential that you think about the practicalities. As much as you want it to look amazing, you also need to consider adding insulation and ventilation, as well as making sure that the windows and doors are weatherproof. It's also important to consider the structural integrity of the shed, as you'll need to make sure it's secure and safe for use.
Once the planning and design stages are complete, you can begin the conversion. Now the fun begins – you can begin to incorporate décor, furniture, and other finishing touches to create your desired look and feel. With this guide, you'll discover that learning how to convert a shed into a room is actually very interesting.
Preparation Is Key: How To Convert A Shed Into A Room For Maximum Efficiency?
The last thing you want is to start a project like this, only to find that you've been working on an unlevel or unstable surface – so taking the time to properly prepare the area is essential. This guide will show you how to successfully get your shed ready for the conversion process.
First, make sure the location of the shed is appropriate for the new use. You'll want to choose a place with adequate levels of sunlight and ventilation, and this may require moving the shed from its current location. Once you've decided on a spot, the next step is to clear the area and check the foundation. Clear away all debris and vegetation, making sure to get rid of weeds and any sprouting plants. You'll also want to dig out the foundation to create a level and even surface – this is one of the most important steps!
Once the area is cleared and leveled, it's time to inspect the structure of the shed. Make sure all the necessary repairs have been made, such as repairing any broken boards or replacing rotted-out siding. You should also check to see if the roof is in good condition – replace any damaged shingles or tiles. Finally, apply a fresh coat of paint or stain to the shed so that it looks great when you're finished!
By following these steps on how to convert a shed into a room, you'll be well on your way to creating a comfortable and stylish space. Make sure to prepare the area correctly and you'll be able to convert your shed with ease. And if you need remodeling services, our experts at FD Remodeling Atlanta are always ready to help.
How To Convert A Shed Into A Room With The Right Electrical Systems And Lighting?
Converting your shed into a cozy, comfortable room requires several important steps, including the installation of electrical systems and lighting. Depending on your specific needs, you'll want to choose the right electrical components and fixtures for the job. In this guide, you'll learn how to determine what you need to get your shed up and running with the appropriate electrical wiring and lighting.
Start by assessing how much power your shed will need. Consider what appliances and electronics you want to run, like space heaters and fans, and determine whether you need to install additional outlets or an upgraded electrical panel. Once you've determined the power requirements, you can install the necessary wiring and circuit breakers, ensuring they're connected to the main control panel.
Next, take the time to select quality lighting fixtures. Depending on the size and layout of your shed, you may need one to three light fixtures, or even more if you plan to use your shed for more than one purpose. Selecting the right light fixtures, such as LED lights for energy efficiency, will help create a comfortable ambiance and provide adequate illumination in the space.
Finally, be sure to ground any exposed wires and double-check that the electrical systems are all properly connected. Once you're sure that everything is in order, turn on the lights and admire your new space. With the right electrical systems and lighting, you are on your way to knowing how to convert a shed into a room that is both warm and welcoming.
How To Convert A Shed Into A Room By Adding Insulation?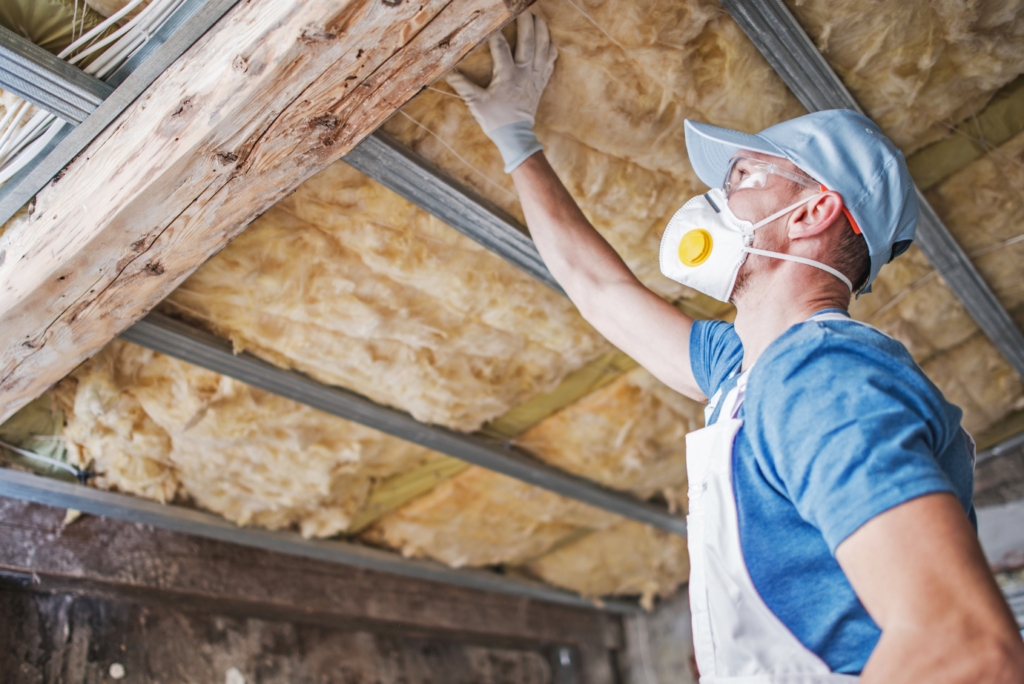 Creating a room out of a shed is within reach! To do so, selecting and applying insulation is an essential step. That said, with the right material and knowledge, you can transform your shed into a functional and comfortable space.
Choosing the right insulation for your shed can be tricky, as there are many different varieties, each with its own unique benefits. Fiberglass batting is a great option for those looking for a cost-effective, yet long-lasting solution. This type of insulation provides excellent thermal insulation capabilities and is highly resistant to moisture. Alternatively, spray-in foam insulation is another viable choice, but it can be costly. In addition to providing insulation, spray-in foam also seals air leaks and helps reduce sound from both inside and outside the shed.
Once you've selected the insulation for your shed project, it's time to start the application process. Applying insulation correctly is essential for achieving maximum efficiency and comfort in your new room. And this is one of the most important steps in knowing how to convert a shed into a room. When insulating walls, ensure that the material is cut to fit around corners, outlets, and other obstacles. For walls, use a staple gun or construction adhesive to secure the insulation in place. When insulating the roof and floor, be sure to pay close attention to the manufacturer's instructions.
With the right insulation and installation process, you can easily convert your shed into a functional and comfortable room. Follow this guide on how to convert a shed into a room and your shed will soon turn into the room of your dreams!
Weatherproofing Your Shed For Maximum Comfort
Converting a shed into a room can be a great way to create more space without spending a fortune. And the weatherproofing element of the project is key to making it a comfortable and durable addition to your home.
To get started, gather all the materials you need to insulate, seal, and ventilate the structure. These materials will vary based on the size and type of shed, but typically include drywall or paneling, foam insulation, window sealants, and air vents.
Next, you'll need to seal any cracks or gaps which could let in drafts. Use a caulk gun to fill in any small crevices, and apply foam insulation to the walls and ceiling. Make sure to measure twice to get an accurate fit.
Once the shed is suitably insulated and sealed, you can start to add window seals. Use a sealant to fill any gaps between the window frames and wall studs. This will help ensure that no cold air gets into your shed room.
Finally, you'll need to provide adequate ventilation. Install air vents at the top of the shed and make sure the openings are large enough for air to move freely. You may even want to add a fan or heater to help keep the room temperate.
Unlock The Possibilities: Adding Windows And Doors To Convert Your Shed Into A Room
There's no doubt that turning a shed into a comfortable place to relax, work, or play is a great way to add more space to your home. The key to success is taking the time to devise a plan that includes installing windows and doors – just like you would when building a brand-new room. With these easy-to-follow steps, you can quickly replace your old shed with a functional space that fits all your needs.
The first step is to choose windows and doors that match the style and proportions of your shed. Make sure to consider the size and configuration of the windows and doors, as well as their material and finish. Keep in mind that the windows and doors will act as the room's main source of light and ventilation, so it's important to select high-quality products for a polished look and lasting durability.
Once you've chosen the right products, the next step is to measure and prepare the door and window openings. If you're installing a door, you may need to widen the opening to accommodate its width. After the opening is ready, you can start installing your windows and doors. Pay careful attention to the manufacturer's instructions and use recommended tools and materials to ensure the best results.
Finally, seal the gaps around the openings with caulk and install window treatments to complete the look. This will not only help improve efficiency but also tie together the room's interior design. By following these guidelines on how to convert a shed into a room, it's effortless to turn a shed into a delightful and practical space ideal for entertaining guests and unwinding.
Bringing Your Shed Conversion To Life: Why Installing The Right Flooring And Walls Is Necessary?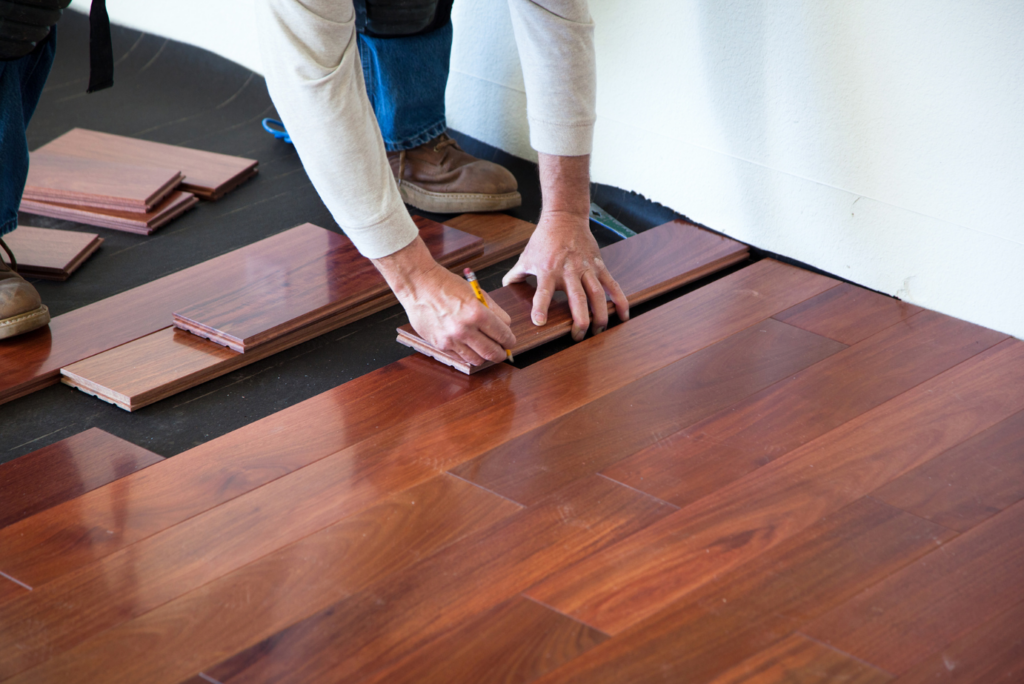 If you're looking to convert your shed into a comfortable and inviting room, installing the right flooring and walls is an essential step. But with so many choices and decisions to make, finding the perfect look for your space can be hard. That's why we've put together some reasons why using the right flooring and walls for your shed conversion is necessary.
Whether you're wanting to turn your shed into a home office, a leisure space, or even a guest bedroom, getting the right flooring and wall materials will be key. So before you start, it's important to choose materials that match the look and feel of your space.
Once you've decided on the style of flooring and walls you'd like to install, it's time to begin the installation process. Hope this will be helpful to you to get started on how to convert a shed into a room and start enjoying your new space.
Wrapping Up: Achieving Your Perfect Shed Conversion
The journey of transforming an outdoor shed into a comfortable, cozy, and fully-realized room has been an exciting one. With the right planning, supplies, and know-how, your backyard shed conversion can be a successful and rewarding project. Though the endeavor may seem daunting at first, it's important to remember that it's a job that can be done. With some patience and a few projects later, you'll be proud of the results and happy to enjoy your newly created space.
If you're looking for advice on how to convert a shed into a room, get in touch with FD Remodeling Atlanta. Contact us at (404) 857-5582 for assistance or get your free contractor estimate.